Hinge Repair Plate Kit (Pack – 2)
Hinge Repair Plate Kit (Pack – 2)
HAVE THESE PROBLEMS HAPPENED TO YOU?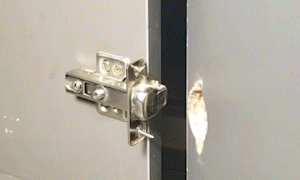 The kitchen work cabinet is eroded by moisture, frequently switched on and off, or the quality of its own materials, etc., which lead to problems such as the hinges cannot be firmly fixed, tripped, and cannot be installed.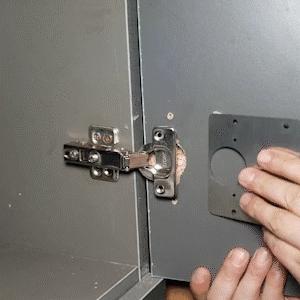 【BEAUTIFUL AND NEAT】Cover the original damaged area to make it look beautiful.
【ONE THING FOR TWO】Adopting hinge board technology, both door, and side panels can be used.
【MADE OF STAINLESS STEEL】Fix the hinged stainless steel door panels together, and then convert the original fixed stress point into a stressed surface, to be more firm.
HOW TO DO IT?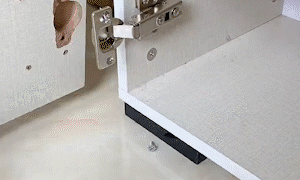 This hinge repair plate has wide application, so it can be used to build a frame and can be used repair hinge of different types of furniture.
With rust resistant and durable feature, it is practical and has long service time, and it can cover the original area to make it more beautiful.
Made of high quality stainless steel material, it is wear-resistant and sturdy.
It is suitable for cabinet, door, drawer, window and so on.
Item Name: Hinge Repair Plate
Material: Stainless Steel
Size Details: 9cm x 8cm x 0.12cm
Package Includes:
1 x Hinge Repair Plate(Others Not Included)
4 x Screws