Kundalini Chakra Wooden Wall Art
Kundalini Chakra Wooden Wall Art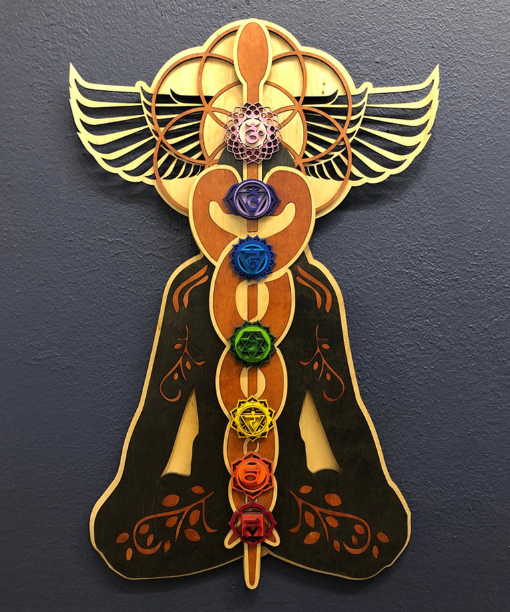 This piece has many layers of wood and lots of love in the process of creating it. Natural stained wood base, Black stained figure meditating with brown or red inlays. Seed of Life emanating from crown and wings to signify the lift or rise of consciousness. Laser Cut, Hand Painted and Stained. There is a custom wood hanger on the back of the piece to hang on your wall with a nail, screw or picture hanger.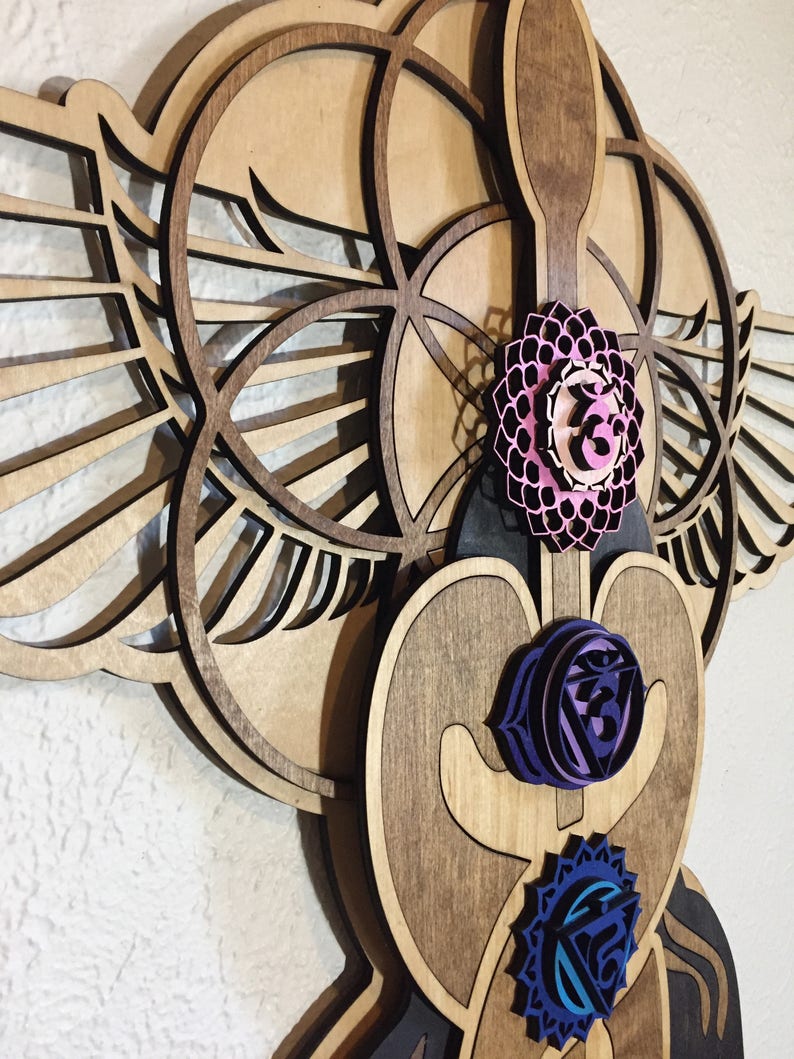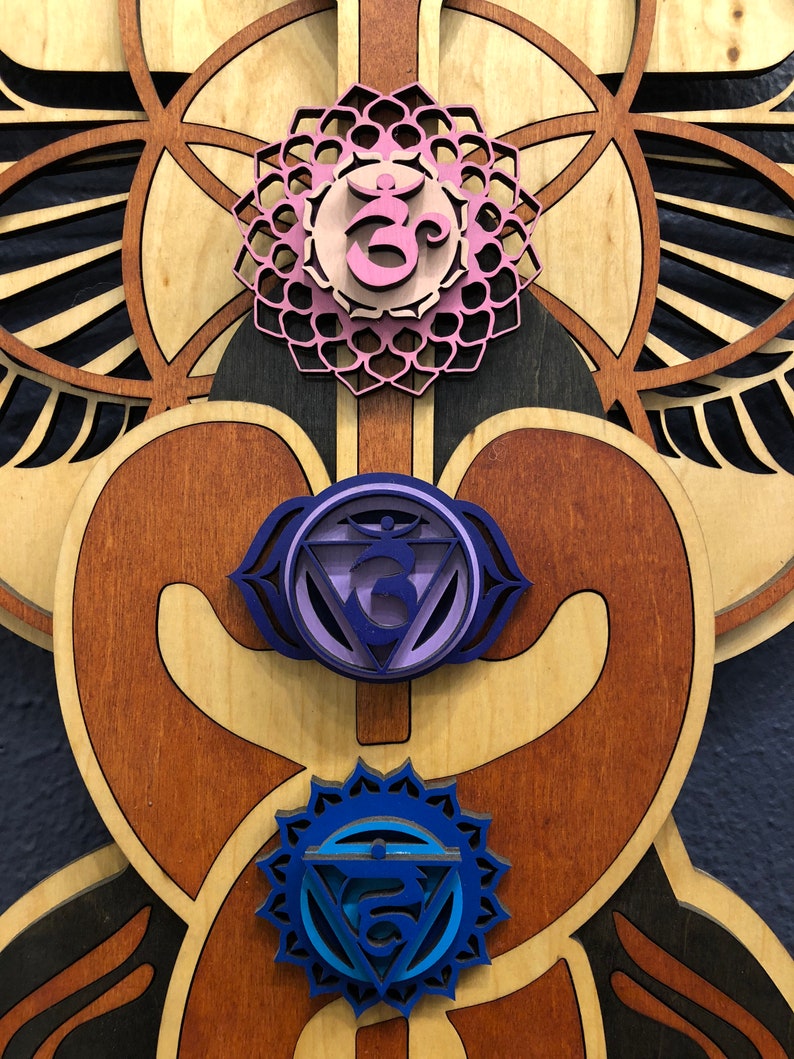 Chakra is Sanskrit for vortex, spinning wheel or circle. They are the major centers of spiritual power in the human body and are circles of energy which balance, store, and distribute energies of life throughout our physical body and along the subtle body, or spirit.
Many people, particularly eastern nations, believe that the seven chakra symbols are vital to our health and that by meditation we can release physical pain, and restore positive, healthy energies into our body.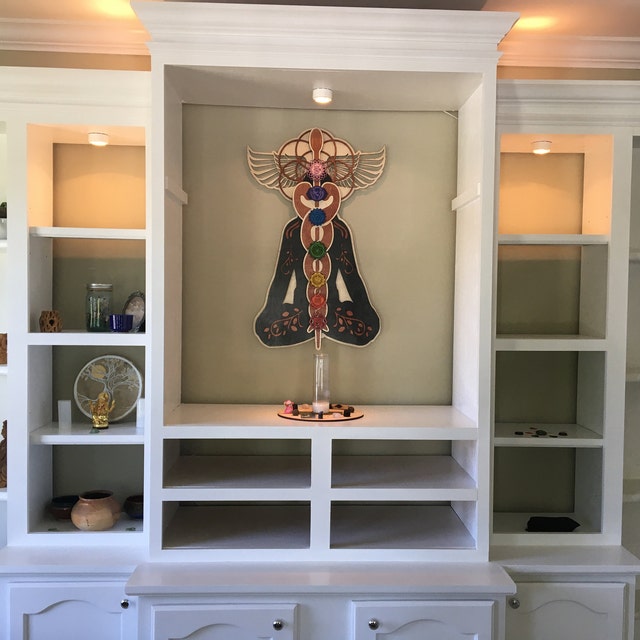 Materials: Birch Plywood, Wood Stain, acrylic paint, Laser Cut
This piece is 33″ tall x 21″ wide x 1.5″ thick