LIGHTWEIGHT DOG PARKA
Perfect for winter and autumn! Maintaining your dog's natural heat in cold weathers…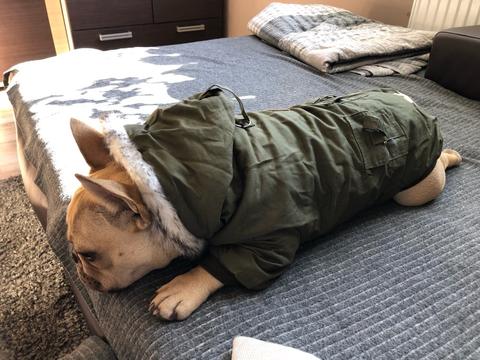 Keep your dogs warm and in style in this Lightweight Dog Parka. You can now have peace of mind that it provides warm layers of protection against the rain and wind, especially what your dog needs on those cold days. It is lightweight and made of high-quality polyester, and super comfortable linings, allowing natural movement of your furry ones.
Refer to the sizing guide (below) to get that ideal fit to maintaining your dog's natural heat for longer! (Fits small to medium dogs better).
✔️ Warm and comfortable for your dog
✔️️ Great for walks on cold days or nights
✔️ Easily hooks into a leash
✔️ Easily to put on and remove
Know another dog lover that needs more warmth? Share this with them.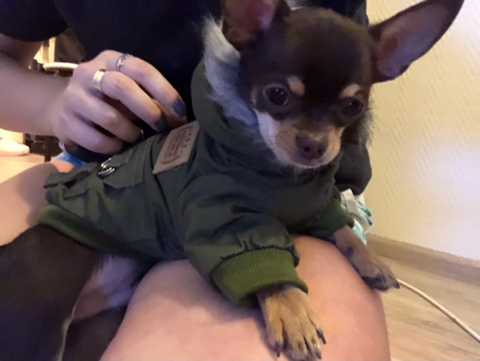 A WAGGINTON PRODUCT THAT CAUSES TAILS TO WAG…
✅ Keep warm!
✅ Waterproof and windproof
✅ Easy clean and wash
✅ Easy to hook onto D-ring
✅ Perfect for all fur/coat types
SPECIFICATIONS
Material: Polyester | Cotton Blend (Inner Lining)
Accessories: D-ring
Front Quick Snap-Fastener (a.k.a. No more struggles while putting these on! 🐶)
Hooded
SIZING GUIDE (FITS SMALL TO MEDIUM DOGS BETTER)
Most of our customers take the larger size if the manual measurement of your dog falls between 2 sizes. Please allow +/- one-inch variance due to manual measurement.
MATERIAL CLOSEUP
Premium material to make sure it feels as good as it looks…