Magnetic Weight Loss Bracelet
A Masculine Bracelet That Improves Cuts Your Weight
If you're just hearing about magnetic bracelets, you're probably wondering why people would want to wear magnets on their wrist. Magnetic bracelets are one tool in magnet therapy, which is a type of alternative medicine that uses magnetic fields to improve a person's overall health. It has been proven that magnet therapy works, many wearers of magnetic bracelets and other magnetic jewelry have seen positive results, so it's worth trying if you're interested in losing weight, pain relief or the possible overall health benefits.
This Magnetic Weight Loss Bracelet is not only a good accessory to wear but it can actually do something good to your well-being. The Bracelet works by using therapeutic magnets that restores the magnetic balance of your cells and tissues. This in turn will boost your body's internal circulation and metabolic rate which will also reduce your weight for a healthy body.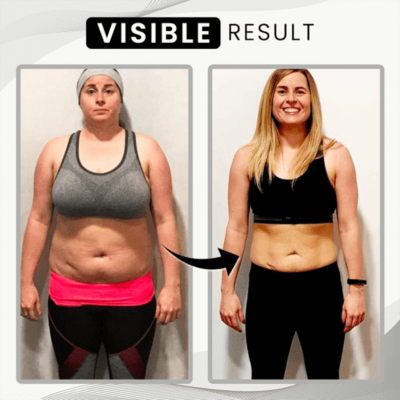 Our stylish bracelet is made of high-quality materials with built-in infrared that has a bio-act technology that delivers the far-infrared energy into a nano structure that penetrates deeply into the human skin and provides the following additional benefits: reduces inflammation, strengthens heart health, aids digestion, lowers blood pressure, detoxify body, relieves stress and boosts immune system. Proven to be safe and effective, lightweight and guaranteed to deliver fast results. It is suitable for men and women of all ages.
Features:
Magnetic Therapy:
An all-natural form of alternative medicine using magnetic therapy to relieve ailments and lose weight.
Health Benefits:
Promotes weight loss and pain relief, reduces inflammation and promotes circulation.
Mental Healing:
Absorbs negativity from the body, removing stress, worry and anxiety.
Fashionable Accessory:
Doubles as a stylish accessory you can wear with any outfit.
Premium Stones:
Uses natural precious stones with high durability and magnetic power.
Universal fit:
Comes in a bracelet with an elastic cord, it is suitable for both men and women.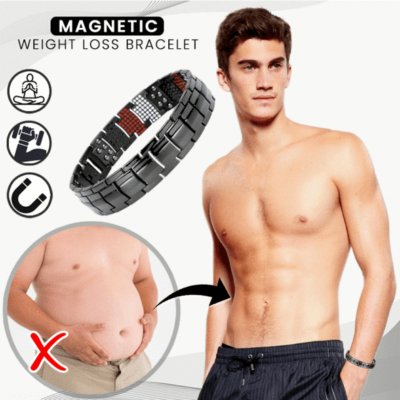 Specifications:
Materials: Premium Zinc Alloy
Colors: Gold Silver, Gold Black, Silver Black
Package Includes:
1 x Magnetic Weight Loss Bracelet