Microwave Bacon Rack
PRODUCT FEATURES: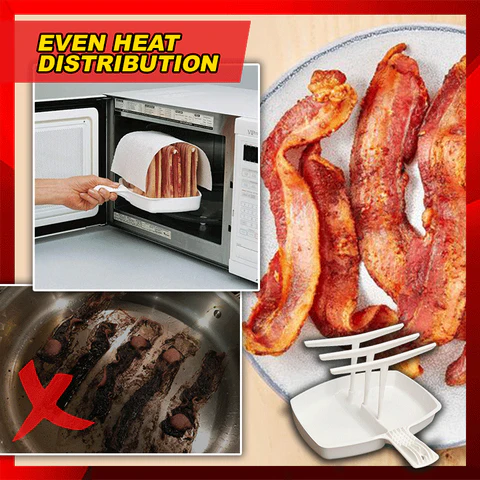 Easy to use. The only way to cook bacon! This microwave bacon cooker cooks the bacon in the air and not in the fat. Simple and easy to use – hang the bacon over the bars, place one sheet of roller towel over the bacon and into the microwave.
Healthier cooking. Reduces fat up to 35% and dishwasher safe. Convenient tray catches fat which can be used later for frying.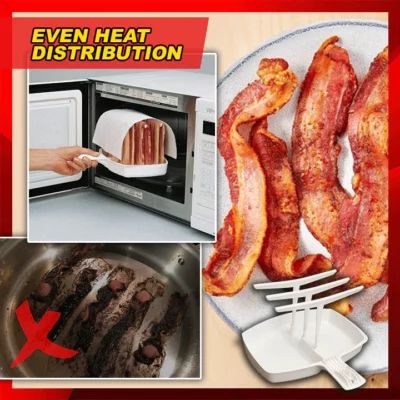 Durable and less mess. It's an extremely durable option, constructed using a special high-heat plastic. Good for any thickness of slice and doesn't create much mess.
Easy way to make crisp bacon. The easy way to make crisp, delicious bacon in your microwave. Simple to load, serve, clean, and store. Bacon cooks leaner and healthier than pan-fried. Fat drips into exclusive deep base.
PRODUCT SPECIFICATIONS:
Material: Plastic
Color: White
Quantity:1 x bacon rack
Package Size: 23 x 16 x 3.5cm
PACKAGE INCLUDES: 1 x Microwave Bacon Rack