MINI MAGNETIC GPS(49% discount)🔥
MINI MAGNETIC GPS(49% discount)🔥
IS THERE ANYTHING WORSE THAN HAVING YOUR CAR STOLEN, YOUR PET RUNNING AWAY, YOUR CHILDREN DISAPPEARING OR YOUR PARTNER CHEATING ON YOU?
Fortunately, the PANTAGAS Magnetic Mini GPS has the solution! 
The compact size gives you the option to monitor your car, pets, children or partner without being detected.
ACCORDING TO STATISTICS, EVERY DAY  1.5 MILLION VEHICLES ARE STOLEN, 300,000 PETS GO MISSING, MORE THAN 100,000 PEOPLE ARE NEVER FOUND, AND 5 OUT OF 10 COUPLES COMMIT INFIDELITY  !
🧐【PERSONAL GPS TRACKER  】  Our small tracking system fits in your pocket, attaches to your car, fits in your luggage, or can be hidden discreetly to ensure  maximum visibility at all times.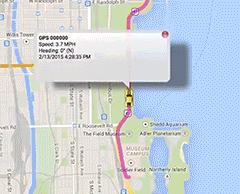 📍  【REAL TIME MOTION TRACKING  】  
✔️ Long Working Time: Thanks to the powerful battery, the GPS tracker can be used for 4 weeks without charging.
✔️ Feeling of security: always know where your car is.  What could be better?  You will never have to worry again!
✔️ Easy Installation – Simply attach the compact tracker using the powerful magnets inside.  Choose a place where it fits and voila!
✔️ Real Time Tracking – The tracker works based on GPS and thus indicates exactly where your car is at that moment.  Keep an eye on everything with the help of your phone!
🤫 【 DISCREET TRACKING  】  The ultimate in discreet or "out of sight, out of mind" tracking. The LED lights can be turned off via the app so the device   doesn't reveal your location with the dazzling lights flashing. 
🐟  【 WATER RESISTANT WITH  BUILT –  IN MAGNET  】  No additional accessories needed ! Our GPS locator device includes a built-in heavy-duty magnet and is easy to install in your vehicle.
MINI MAGNETIC GPS(49% discount)🔥
HOW TO USE
In Google Play Store or Apple App Store you can get the app, or get the download link by scanning the QR code on the box and download the app;
Press and hold the smart finder button until you hear "release, release" twice;  the LED light is on;
Find the smart finder and connect to the app, swipe left to remove the tracker, touch ">" icon to rename the smart finder or log out;
Long press to delete.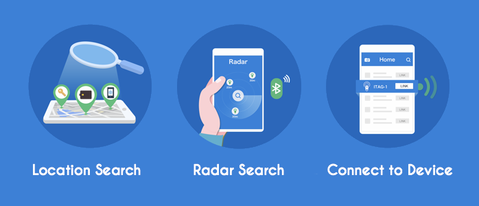 MINI MAGNETIC GPS(49% discount)🔥
SPECIFICATIONS
Size: 1.57 x 0.91 x 0.63 inches (40 x 23 x 16mm)
GPS positioning accuracy: 10 yards/50 yards
Battery type: lithium battery
Operating voltage: 3.4-4.2 V DC
Charging input: Input AC110-220V50/60Hz
Network Format: GSM/GPRS
GPRS: UP60, TCP/IP
GSM positioning time: 25 seconds
Standby time: 12-16 days.
SIM CARD NOT INCLUDED
MINI MAGNETIC GPS(49% discount)🔥