Mini Night Lamp Phone Holder
Wherever you are, let there be light with this handy mini lamp!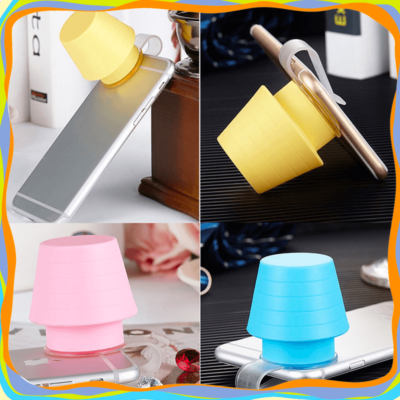 Are you in need for an instant lamp? Do you have outdoor trips and not used to sleeping without lamp? Do you love reading books but don't want to disturb your roommate? We have the perfect product for you! Introducing the Mini Night Lamp PhoneHolder
Mini Night Lamp PhoneHolder is an ADORABLE MINI LAMP that is SPECIALLY DESIGNED to be PORTABLE and PROVIDE you INSTANT LIGHT whenever, wherever you are!
Mini Night Lamp Phone Holder is made of HIGH-QUALITY ACRYLIC + PP that is SUPER SAFE and DURABLE. It is VERY CONVENIENT and DOES NOT REQUIRE any POWER ELECTRICITY! It is VERY MINI AND COMPACT making it EASY to TAKE ANYWHERE.
It PREVENTS EYE STRAIN when you Watch, Read, and Do Activities in the dark. It PROVIDES a SOFT LIGHT from your CAMERA'S FLASHLIGHT that is BRIGHT ENOUGH for yourself and NOT to OTHERS! A very CONSIDERATE WAY to the PERSON NEXT to you.
Mini Night Lamp PhoneHolder is VERY EASY to use just PLUG it on your PHONE and POWER IT with the FLASHLIGHT APP on your phone! It is IDEAL for Dark Night Activities, Camping, Night Swimming, Hiking and more.