Monkey Mathematical Balance Toy
Learn to count in fun!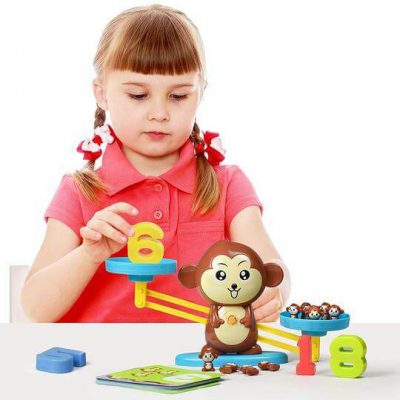 Monkey Balance is an educational game that aims to teach young children the basics of mathematics, visually and playfully . With the help of the scale, the children will be able to memorize the results of the operations, and to understand the correspondences between the numbers.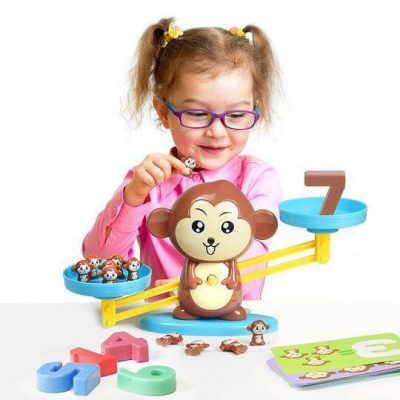 Each small monkey weighs 1 gram, and the numbers weigh the equivalent of their amount, so for example, the number "6" weighs 6 grams. You will be able to  create many combinations to teach little ones to calculate well beyond 10.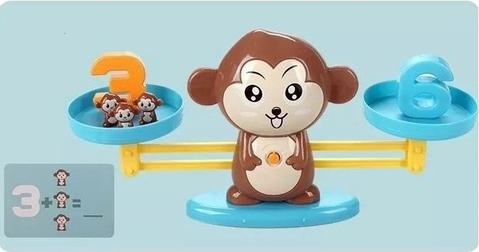 The rules of the game are simple: The first to win 5 cards wins the game. Each player draws a card at random, and must solve the problem on the card, by correctly placing the numbers or small monkeys on the scale. If he solves the problem correctly, he can keep his card.
The game is divided into three levels of difficulty:
LEVEL I: Green cards, which learn to identify numbers.
LEVEL II : Purple cards, which learn to count
LEVEL III: Turquoise cards, which introduce to calculation
Monkey Balance will be able to accompany the child during his growth and will be a very useful tool to teach him the basics of mathematics.
Helps little ones understand numbers with a visual (equilibrium equals equality)
Promotes children's development
Perfect for kindergarten classes
Children learn while having fun
For 5 years and + (possible from 3 years under supervision) 
Product not found in stores