Mr. Christmas Very Merry Carousel
Mr. Christmas Very Merry Carousel – Bringing Joyful Christmas Carousel to You

❤️Features & Technology❤️
✅Spinning Christmas carousel ornament
✅LED-illuminated figures
✅Plays 20 carols and 20 non-seasonal songs; adjustable volume
✅Measures 18.8″L x 18.8W" x 22H"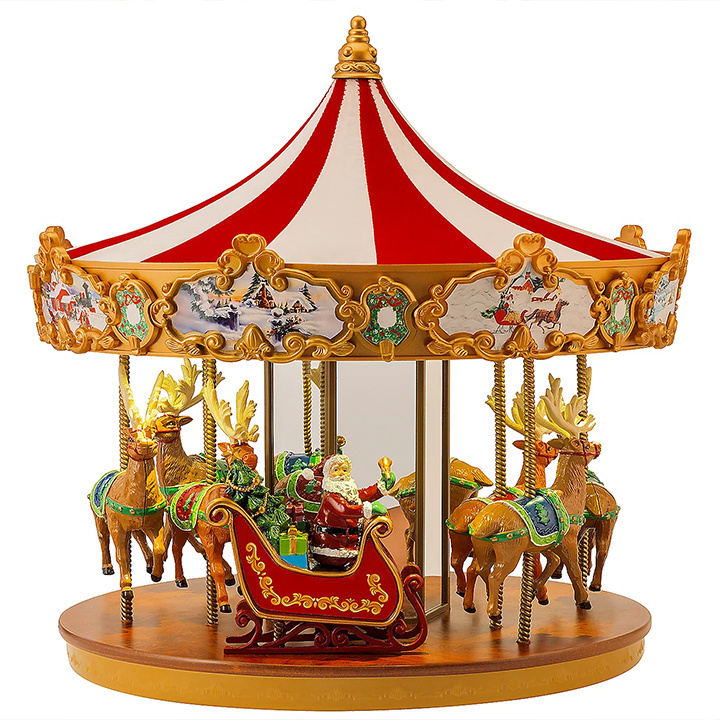 Rotating Music:
The carousel rotates to the tune of cheerful Christmas music, creating a warm and pleasant ambiance. This feature makes it a favorite decoration for both kids and adults during the festive season.

Adjustable Rotation Speed:
You can customize the rotation speed, from gentle and slow to lively and fast, giving you control over the holiday atmosphere.

Festive Decoration:
Beyond being an exquisite carousel, Mr. Christmas Very Merry Carousel can also serve as a festive decoration for homes, offices, shops, cafes, and other venues, setting the perfect Christmas ambiance.