Multi-purpose Cooking Pot
🥘🥘
Energetic warm colors with retro look

The inspirational collision of table aesthetics and practicality is both kitchenware and home scenery, sharing the fun of cooking and experiencing the joy of cooking.
👬 Cook quickly and tastes fresh

1200W tube heating makes food cook quickly and tastes fresh enough.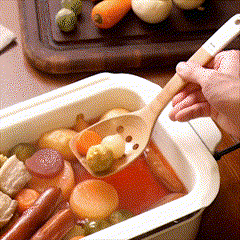 👨‍👩‍👦‍👦 Family dinner

Automatic power-off and temperature recovery protection allows the whole family to enjoy delicious food more worry-free.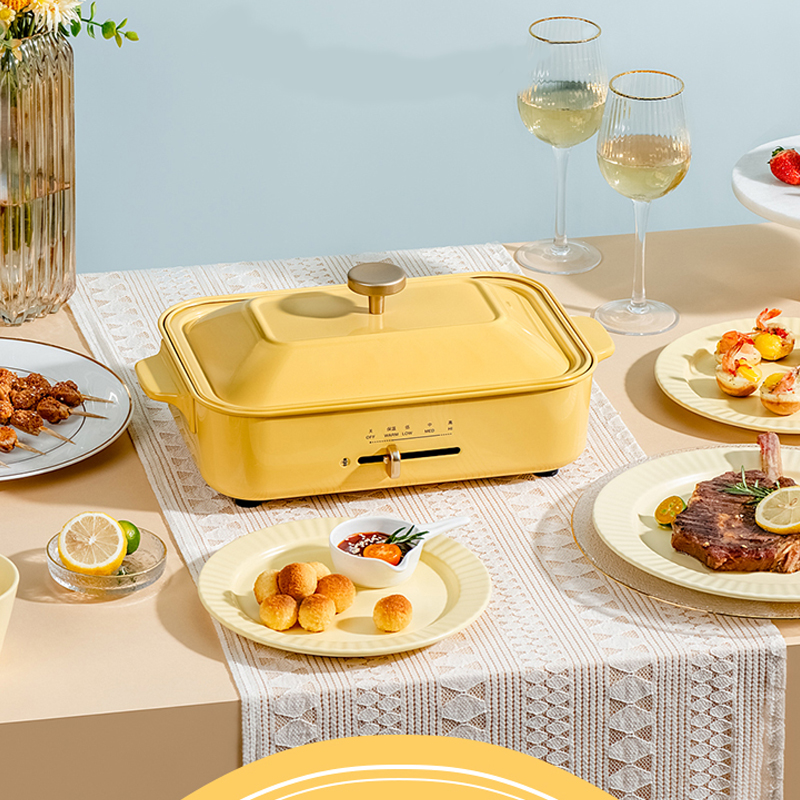 👩‍👦 Parent-child fun cooking

Built-in bakeware + three-layer insulation of the pot body make parent-child enjoyment of cooking more at ease.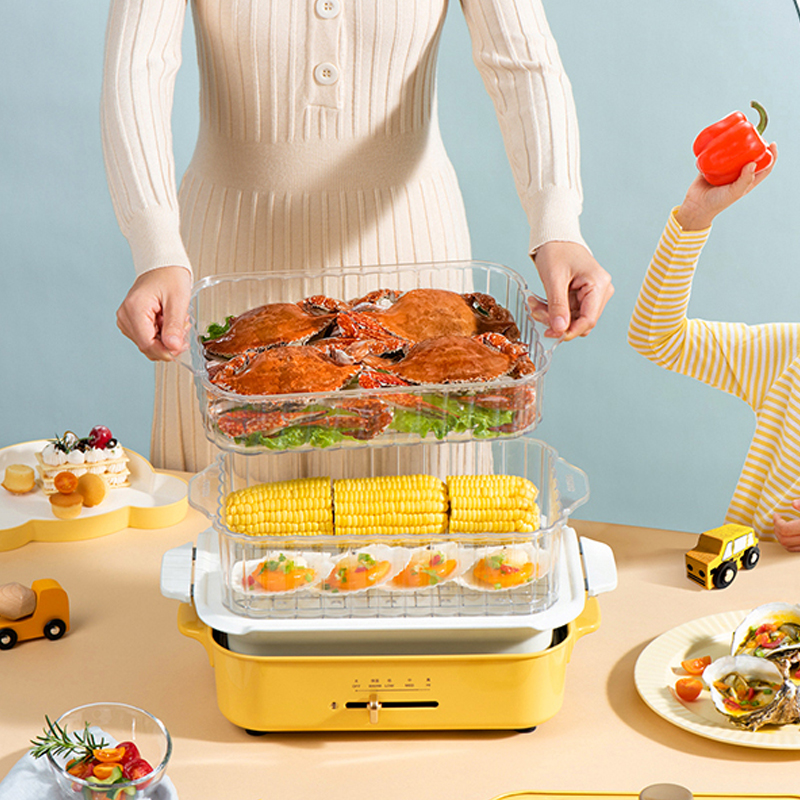 👨‍❤️‍💋‍👨 Couple candlelight dating

To add a taste of romance, the four-stage temperature can be adjusted flexibly, making it easy to make patterned dishes.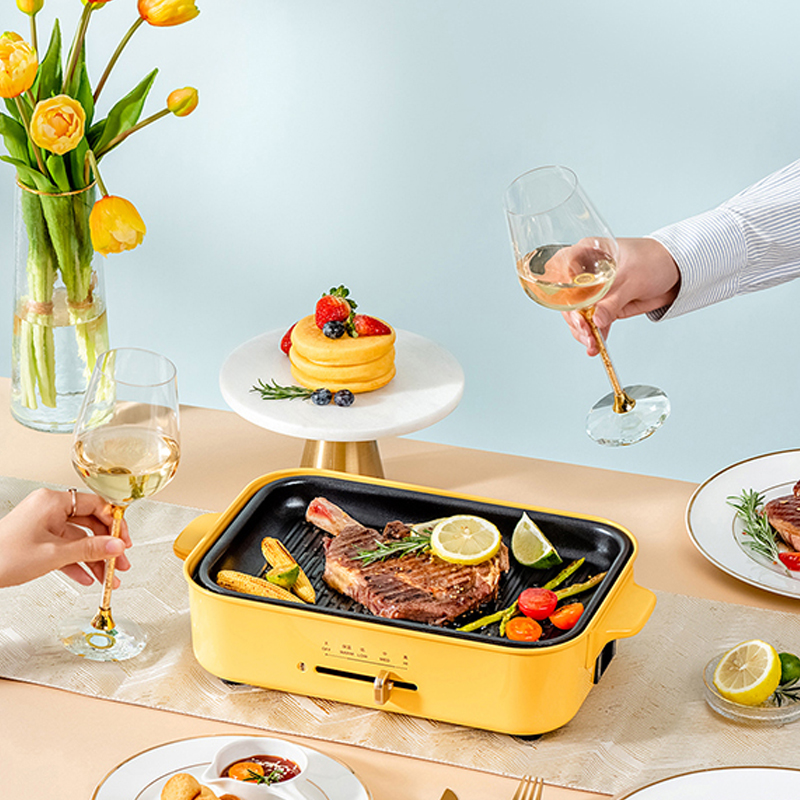 👭 Honey elegant afternoon tea

Share food and happiness, high-profile retro design, tea party tabletop scenery.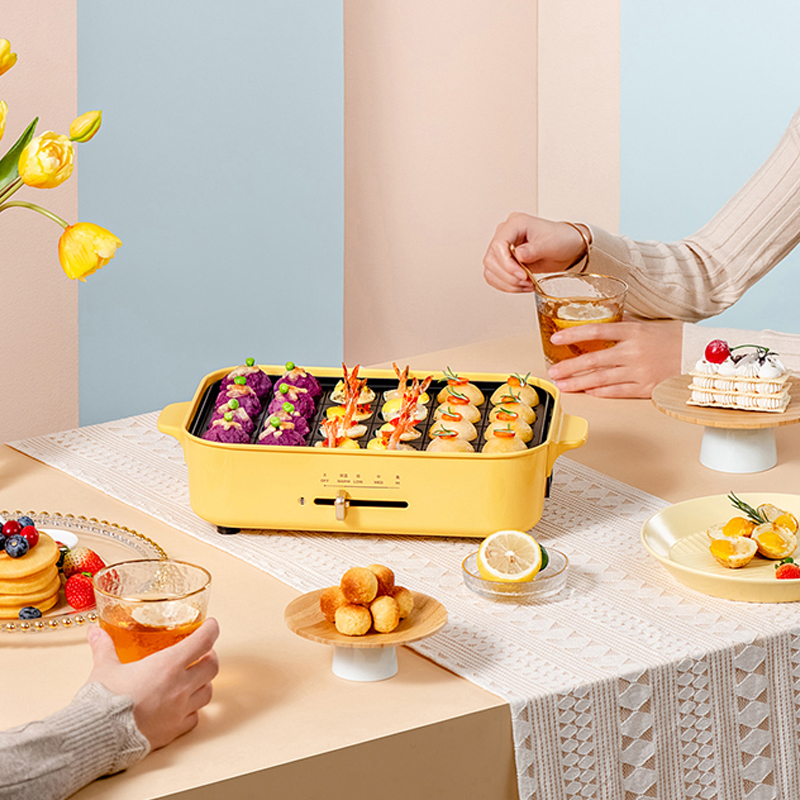 🙆‍♀️ Leisure time

Rejuvenation of taste buds and soul, light oil and less smoke design, net enjoy the cozy moment of solitude.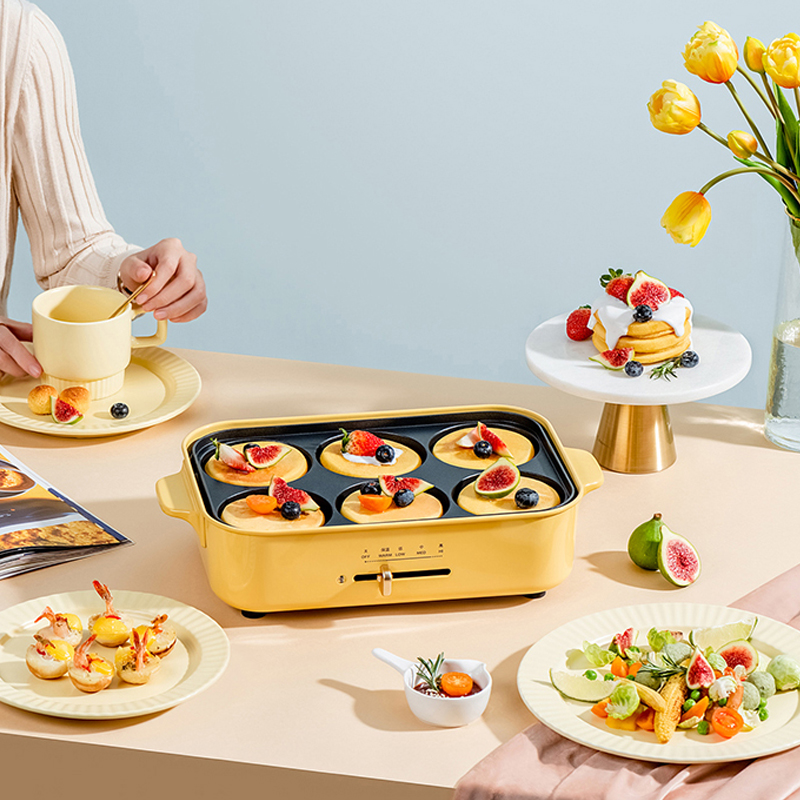 ✨ Specifications
Rated voltage: 220V/50Hz
Rated power: 1200 W
Product weight: 3.86 KG
Control method: adjustable temperature control