Multifunction Acryl Leathercraft Stiching Ruler
Multifunction Acryl Leathercraft Stiching Ruler
This is an efficient leather stitching ruler pattern for handmade leather crafting.
Function 1:Used to draw isometric lines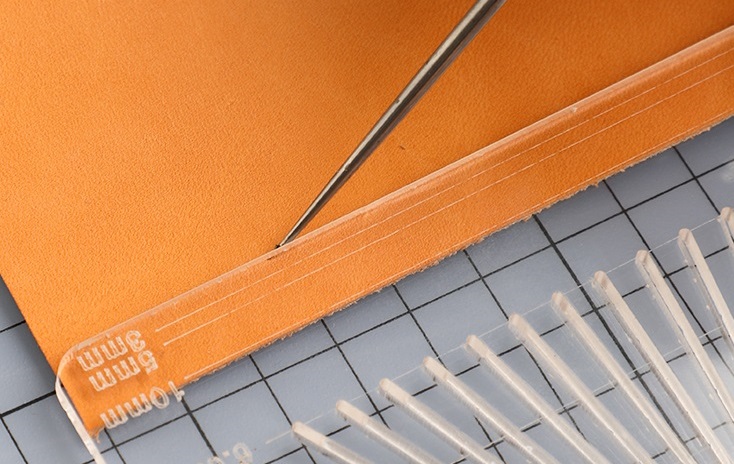 Function 2:Circle Corner design can help you cut your leather crafts easily and precisely

Function 3:Used for making symmetrical seam stitchers.
Step 1. Punching often needs to adjust the position of the hole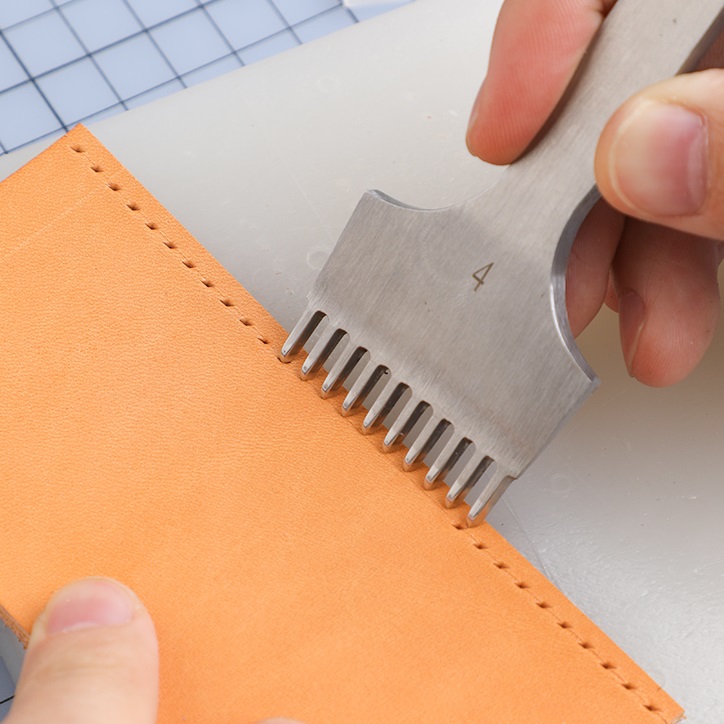 Step 2. Adjust the position of the ruler so that the holes on both sides are in the gap
Step 3. Mark with an awl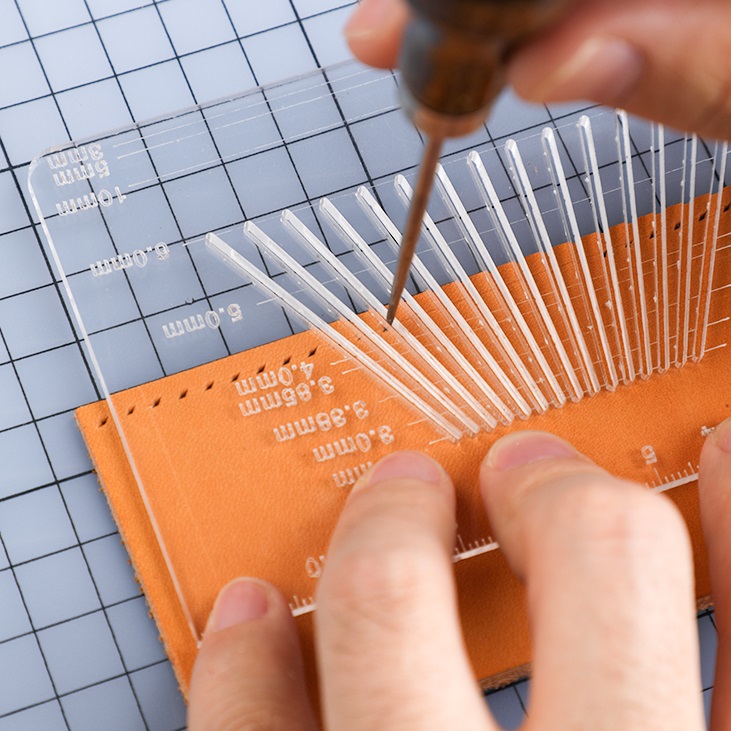 Step 4. Punch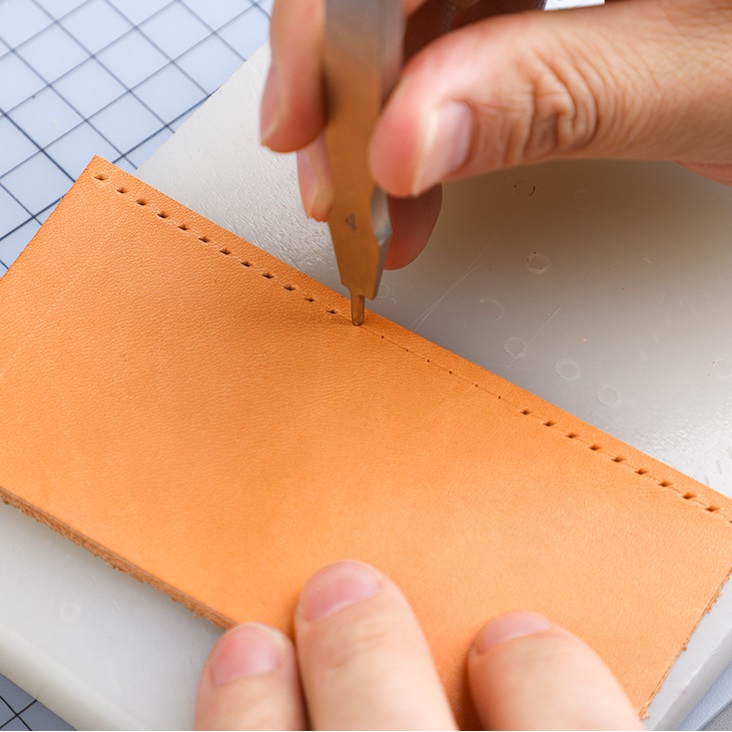 Step 5. Effect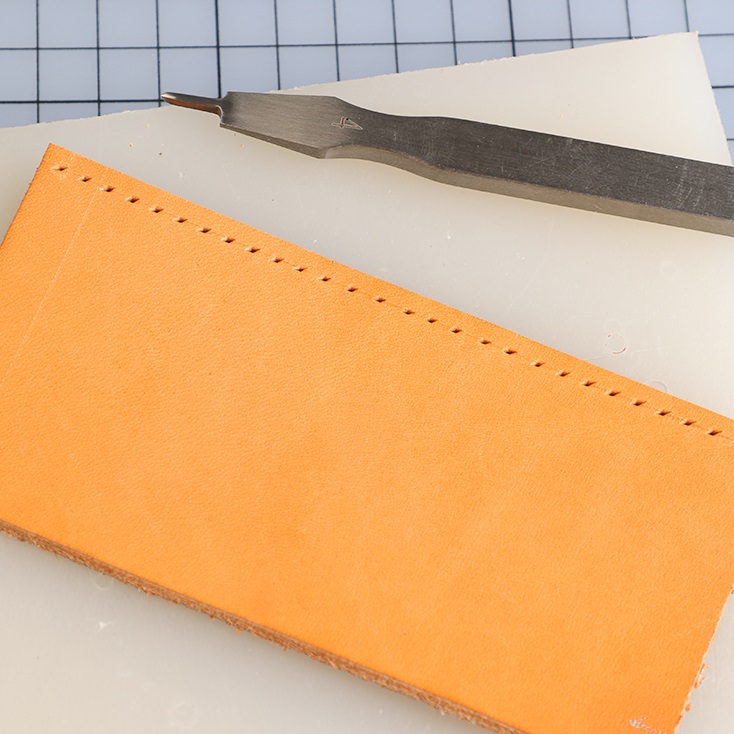 SPECIFICATIONS
Material: Acrylic
Thickness: 3 mm
Size: 12 x 8cm (4.72 x 3.15 inches)
Tips: Acrylic template comes with a layer of kraft paper protection film to prevent impact and scratches during transportation, just remove it after receiving the product.