Muscle Hot Cream
Take your workout to the next level and sweat like crazy while achieving your dream body with the Muscle Hot Cream!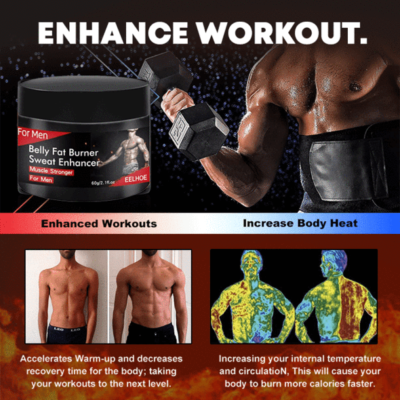 PRODUCT FEATURES:
Achieve double results. Achieve increased sweat and trim your body with the Men's Leg Muscle Cream! Helps to improve those areas you need to work on, such as the lower abdominal, legs, and more. Improves circulation for MUCH more sweat.
Specially formulated to boost results. Our Men's Leg Muscle Cream is made with a premium blend of natural ingredients which focuses on achieving your target sweat for your daily workout! These ingredients work together to reduce bloating, increase muscle activity, and boost sweat to get your desired results – naturally!
Versatile cream. This workout cream works best when used on stubborn target areas such as the back, belly, legs, arms, and can be used as sweat gel for stomach weight loss and sculpted muscles! Get the most out of your workouts.
Sweat, burn fat, and release toxins. Notice the difference, and get a better sweat, apply this during your workout, use your waist trainer, and work your exercise training a good sweat gets you going!
Easy to use. Use this fat burner cream before working out. – feel the sensation while opening up the skin pores that work on blood circulation. Apply pre Workout to achieve maximum results.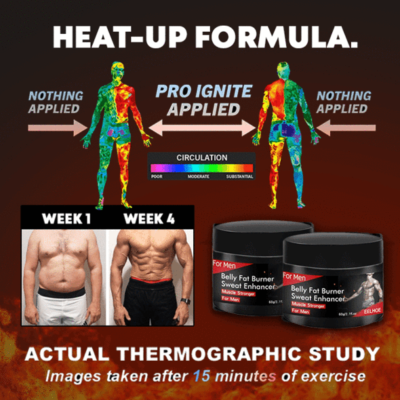 PACKAGE INCLUDES:
1 x Muscle Hot Cream (60g)