Nurbini™ EMS Hair Reborn Scalp Acupoint Massager
Discover the benefits of scalp massage with the Nurbini™ EMS Hair Regrowth Scalp Acupuncture Massager. This advanced massager uses EMS technology to relax the scalp and stimulate blood flow to the hair follicles, promoting healthy, beautiful hair growth. Enjoy a relaxing massage and unleash your hair's full potential!
 Our customer shares his experience with the Nurbini™ EMS Hair Regrowth Scalp Acupressure Massager!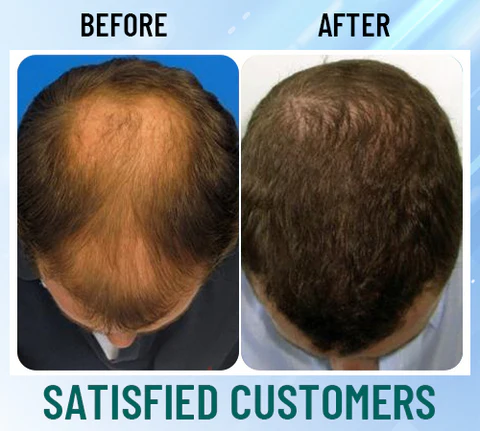 "As someone with aging hair, Nurbini™ has been a savior. The EMS technology is rejuvenating and my hair growth cycle seems to have been restarted. Highly recommended!"
— Jorge T.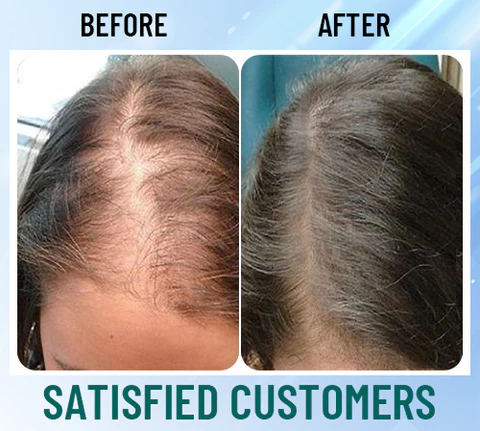 "I was struggling with thinning hair, but Nurbini™ turned the tide. The red light therapy is a fantastic addition, and I've noticed greater density and fullness."— Shierra H.
How does Nurbini™ EMS hair reborn scalp acupoint massager work?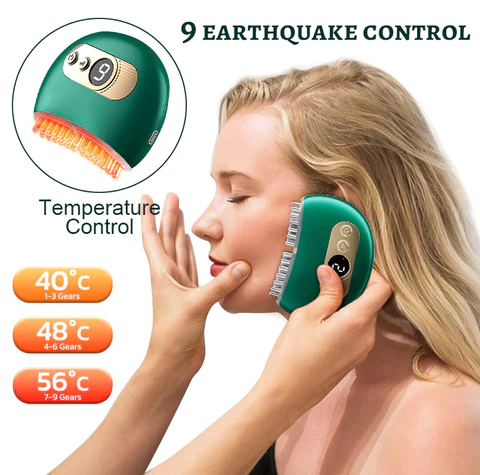 The device offers 9 heating levels ranging from 40 degrees Celsius to 56 degrees Celsius to ensure an even and comfortable temperature. After heating and rubbing, the device releases beneficial trace elements to enhance skin comfort.
Red light therapy for the health of hair and scalp: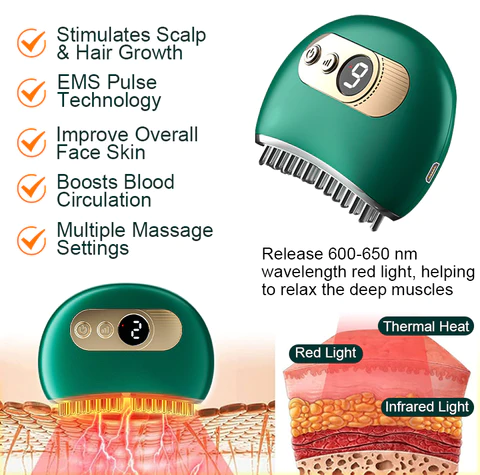 Red light therapy or low intensity laser therapy uses low wavelength red light to stimulate cellular activity. When applied to the hair and scalp, it penetrates the skin, promotes cellular energy production, and provides benefits such as stimulating hair growth, preventing hair loss, improving circulation to the scalp, and reducing inflammation. This treatment is considered safe and painless and is the treatment of choice for improving hair and scalp health.
What makes the Nurbini™ EMS hair reborn scalp acupoint massager special?
Electromagnetic Stimulation Technology
Scalp Acupoint Massager Design
Promotes strand retention
Nourishes, cushions and strengthens hair
Promotes longer hair quickly
Consolidates hair effectively
Reverses the thinning process
Increases density and fullness
Energizes & awakens the follicles
Rejuvenates aging hair
Restores the hair growth cycle
Revitalizes damaged hair
How to use:
1. power on: Turn on the Nurbini™ device using the designated power button.
2. hair cutting: Divide your hair into manageable sections to expose the scalp.
3. activate the device: place the device on the scalp and make sure it is in contact with the skin.
4. massage acupoints: Activate the acupoint massage function and gently massage the scalp in a circular motion.
5. end session: Continue the massage for the recommended duration and then turn off the device. Use the device regularly for best results.
Product details: 1x Nurbini™ EMS Hair Reborn Scalp Acupoint Massager