Oveallgo™ BoostUp MAXIMA Catalytic Converter Cleaner
CHARACTERISTICS:
LOWER EMISSIONS: can reduce total hydrocarbon emissions by up to 50 percent.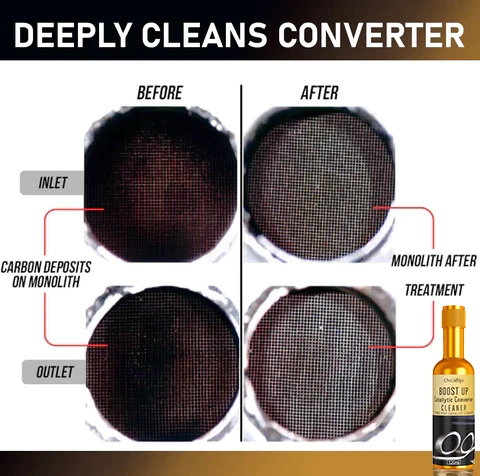 IMPROVED ENGINE PERFORMANCE: Helps clean the fuel injection system and cylinders, improving overall performance.
REDUCES FUEL CONSUMPTION AND ODOR: In addition to reducing fuel consumption, it also eliminates the unpleasant odor that the car develops over time.
PROTECTING THE ENGINE: Proper fuel and exhaust flow keeps the engine cleaner, quieter and better and reduces maintenance costs.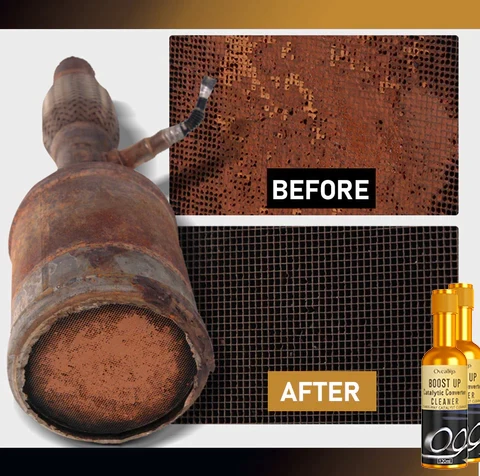 CLEANES THE ENTIRE SYSTEM: can also clean other parts such as the lambda sensor, injectors, cylinder heads and more.
EASY CLEANING: Simply pour the product into the fuel tank.
SAFE for gasoline, diesel, hybrid and flex fuel vehicles; does not change the fuel. Not for use in 2-stroke or oil/gas mixture engines.
PACKAGE INCLUDES: 1 x Oveallgo™ BoostUp MAXIMA Catalytic Converter Cleaner (120ml)