Oveallgo™ Portable Maxima Tactical Electric Shock Rod
Protect yourself,
Zap away the danger!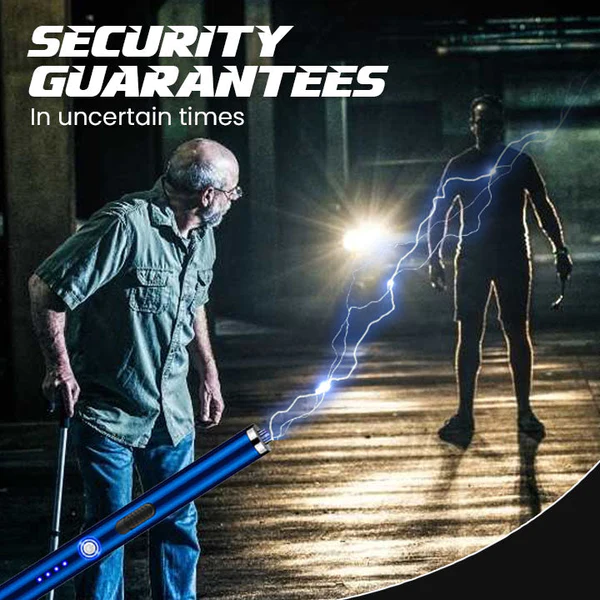 No matter what part of the world you reside in, danger is always just around the corner. You can't always be in the range of safety, thus carrying a self-defense tool becomes quite important. It is just a tool to help you deter attackers and protect yourself if assaulted.
It of course has only been tested, but I bring it along on all of my walks now, after being dumped to the ground many times by dogs that are off lead and off of their property. I am sure that when necessary this will be what I needed, I love the smaller size and the weight is just right for me. Doesn't seem like I am carrying this at all.
⭐️⭐️⭐️⭐️⭐️ – Herbert Langford, 29, Portland, Oregon
It makes me feel so secure because I'm in my senior years and I go out to the store alone and I live alone and so it let's make me feel very comfortable I never used it and I hope I never have to use it but at least I know I have something that can make me feel safe thank you!
⭐️⭐️⭐️⭐️⭐️ – Peter Cromwell, 72, Chicago, Illinois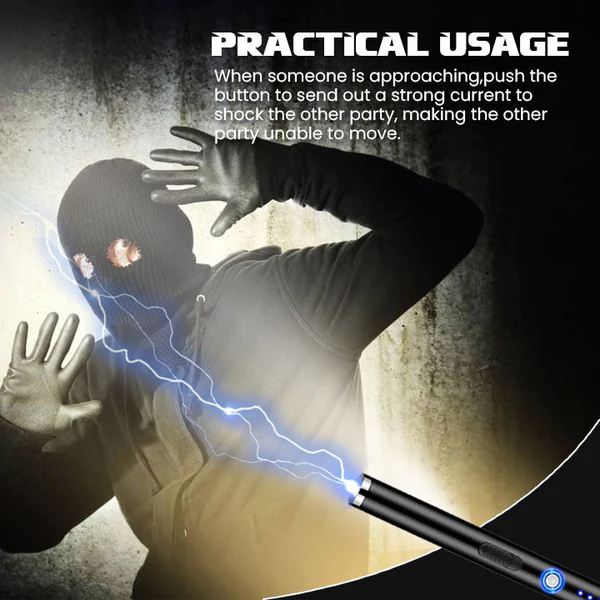 Experience unparalleled protection with the Oveallgo™ Portable Tactical Electric Shock Rod, a revolutionary self-defense tool designed to empower you in any situation. Combining cutting-edge technology with a discreet, everyday item, this powerful stun gun takes personal safety to a whole new level!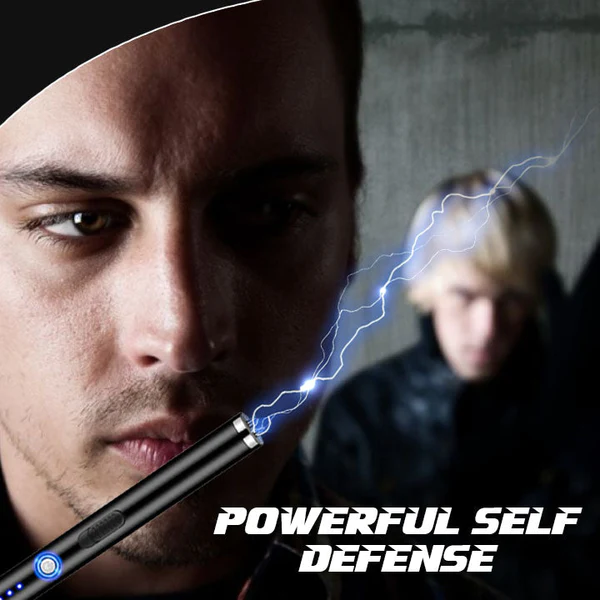 With the Oveallgo™ Portable Tactical Electric Shock Rod, you hold the power to safeguard yourself, ensuring safety in all circumstances. Don't leave your protection to chance – invest in the ultimate self-defense companion today. Experience the difference that cutting-edge technology and discreet design can make in your personal safety.
Features and Highlights:
Powerful stun rod which protects you and keeps attackers at a safe distance
Crafted to resemble a regular stick, it offers seamless concealability without compromising on strength.
Shockproof military-grade aluminum alloy construction for drop and strike protection
Touching an assailant for less than 1 second will cause muscle contractions and have a repelling effect
Triple level safety with on/off switch, function selector switch, & stun activation button
Powered by a built-in battery that is rechargeable with included cable in standard outlets
How to Use:
Charge the Rod: Use the provided Micro USB cord to charge the pen until the indicator shows a full charge.
Activate LED Light (Optional): Press and hold the button for light.
Grip Securely: Hold firmly, keeping fingers away from the button.
Deploy in Need: Press the button to emit a powerful electric shock.
Specifications:
Weight: 90g
Colors Available: Blue, Red, Pink, Black, Silver
Functions: LED Light, Electric Shock, Power Display
Charger: USB
Material: Stainless Steel
Package Inclusion: 1 x Oveallgo™ Portable Maxima Tactical Electric Shock Rod