Panda Mask
Get yourself a Panda Face Mask to look like a panda while caring for your skin with collagen!
Panda Mask's beauty is not only limited to its cuteness, but also a healthy servant of your face. Panda Mask will remove the wrinkles on your face that bother you in your daily life. In various situations, you may be pessimistic because of the feeling that you are getting old and there is nothing to prevent it. Fortunately, there is a way to prevent this!
After washing your face, wipe your skin with toner, remove the mask sheet, and then open it. Firmly attach to the face, adjusting the eye and nose area. Take it out after 10-15 minutes and tap the rest of the essence to absorb it.
Panda Mask has oil control, moisturizing and whitening properties. Buy Wowelo's Panda Mask at a very affordable price, save yourself a fortune and feel younger and more energetic after observing the effects of the application!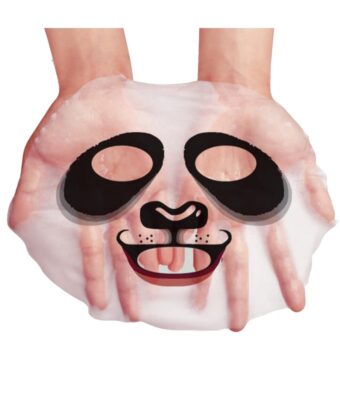 Product features:
Gender: Unisex
Use: Whole Face
Formulation: Liquid
Type: Wrapped Mask
Important Note: Keep it out of reach of the children.
Package Includes: 1 x Panda Mask