Pore Cleaning Moisturize Ginseng Anti-inflammatory Mask
Pore Cleaning Moisturize Ginseng Anti-inflammatory Mask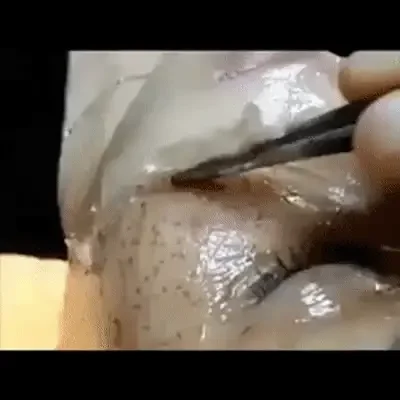 The Peel-Off Pore Cleaning Moisturize Ginseng Anti-inflammatory Mask is a game-changing skincare product While moisturizing the skin, it accelerates cell metabolism and reduces inflammation on the skin surface, thereby reducing the accumulation of blackheads, pigments, and oil. It also helps refine pores ,ance and detoxify your skin, giving you a smoother, more youthful complexion.
                                                          OUR TEAM

– Dr. Prieto, 37, (Dermatologist) / USA
Dr.Prieto is a board-certified dermatologist with over 10 years of experience in skin treatment. She is known for her professionalism in skin health and her approach to helping people have natural-looking skin by means of the most advanced beauty treatments and dermatological techniques. Ginseng Serum is the safest and fastest way to hydrating cell, get rid of blackheads, enlarged pores, and acne in addition to skin care cosmetic procedures like laser treatment.That's why we chose to make this popular skincare mask.
   Besides It will helps improve the overall appearance of your skin and can 
reduce the signs of aging
, such as 
puffiness, sagging, and expression lines.
The mask is enriched with Panax Ginseng and Honey,collagen , which work together to penetrate the dermis and rejuvenate collagen deep into the skin. This helps activate 
cell renewal
, eliminate toxins, and promote optimal conditions for your skin's natural beauty cycle. Additionally, these ingredients can help brighten uneven skin tone and restore your skin's 
youthful
 glow.
FEATURES
Moisturizing & Nourishing
Long-lasting hydration to improve resilience and firmness while providing softening and smoothing benefits.
Stimulates Skin Cells
Honey leads to eliminate inflammation and improved blood circulation and increased metabolism of skin cells and secretion of the waste.
Slow Down Skin Rate of Aging & Rejuvenating
Use of natural Ginseng can reduce the dryness of skin and helps in increasing the metabolic rate. This will prevent premature oxidation of the skin.
Blackheads Removal & Pores Minimizing
Gentle exfoliation to eliminate blackheads, acne, imperfection and it deeply cleans pores for acne-free skin.
For All Skin Types & Body Parts
Dermatologist Tested; no side effects, safe for all skin types.
HOW TO USE ?
To use the mask, simply wash your face with warm water and cover it with a hot towel to open your pores. Then, gently spread the Mask into your face and wait 15 minutes to rip off. Rinse with water and apply your daily skincare products for best results.
Package Includes: 1 x Pore Cleaning Moisturize Ginseng Anti-inflammatory Mask
SKIN TYPE: All Sikn Type
PRODUCT SIZE: 10 × 5 × 5cm / 3.9 × 2 × 2inches  (L X W X H)
PRODUCT WEIGHT: 80G