Rainbow Rotating Clothes Hanger
This rainbow drying hanger is the perfect multi-functional hanger for your home.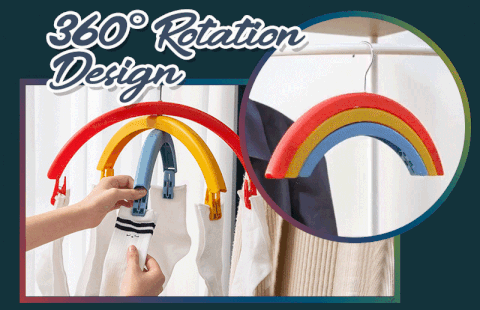 Featuring 6 foldable clips, this rotatable hanger doubles as a drying rack for easy hanging of various items. From clothes and soft toys to socks and undies. With its wide and smooth design, you can say goodbye to hanger bumps today!
High quality, durable and reusable.
Non-marking design, clothes will not be strained or wrinkled.