RECHARGEABLE PET NAIL TRIMMER
RECHARGEABLE PET NAIL TRIMMER
🩺THE WORLD'S #1 VET-RECOMMENDED NAIL TRIMMER
🚫STOP WASTING YOUR TIME AND MONEY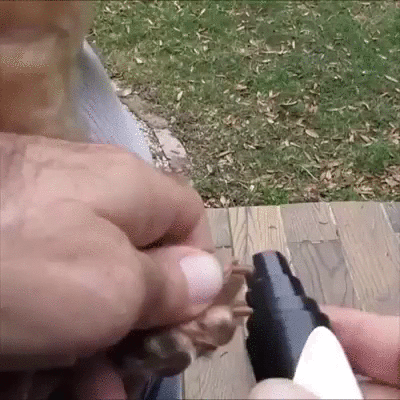 🙀IS YOUR PET SCARED WHENEVER YOU GO TO TRIM HIS OR HER NAILS OR USE THE NAIL CLIPPERS?
🙀HOW MANY TIMES HAVE YOU PUT OFF TRIMMING YOUR PET'S NAILS BECAUSE YOU'RE AFRAID OF OVER-CUTTING, PAINFUL PAIN, OR BLEEDING?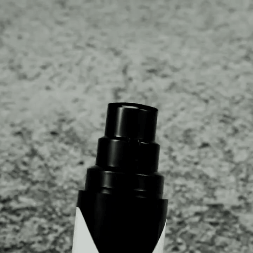 ✅Ultra-quiet and low vibration:
Our Nail Trimmer is equipped with an ultra-quiet but powerful motor. It gently removes thin layers of the nail with minimal noise (under 50dB) and vibration so that sensitive pets won't be anxious or scared.😻
✅Stays cool:
Special coated pet-friendly grinder rotates at just the right gentle speed, preventing friction burn.❤️
✅USB charging:
No need to fumble around for batteries as it's USB rechargeable with up to 5 hours of continuous use.❤️
✅No more over-cutting:
Our nail trimmer slowly trims away the layers of your dog's nails. No more worries about over-cutting, nasty pains or bleeding.😻
✅Easy to clean:
To clean your trimmer, just use a soft wet towel and gently brush away any nail dust.😻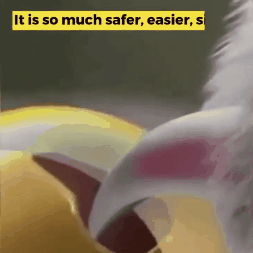 Battery: bulit-in battery
Charging mode: USB Charging
Charging time: 1.5 hours
Battery life: 7 hours
ARE YOU STILL STRUGGLING WITH THESE ISSUES?
👉 TRIMMING YOUR DOG AND CAT'S NAILS IS MORE THAN SIMPLY A COSMETIC TASK, ACCORDING TO EXPERTS AND VETS. UNHEALTHY NAILS CAN GIVE YOUR PET PAIN AND INFLICT PERMANENT HARM.🚫
YOUR DOG, AS WELL AS YOUR FAMILY, WILL THANK YOU.🐶
🚫CONSIDER HOW MUCH TIME AND MONEY YOU'LL SAVE IF YOU DON'T HAVE TO GO TO THE VET MERELY TO HAVE YOUR PET'S NAILS CLIPPED. THIS PAINLESS ELECTRIC NAIL TRIMMER UTILIZES A REVOLUTIONARY DIAMOND DRUM BIT GRINDER FOR THE SAFEST, MOST PLEASANT PET CLAW GRINDING. OUR PET NAIL CLIPPERS ARE RECOMMENDED BY GROOMING EXPERTS AND VETERINARIANS FOR PAINLESS AND PRECISE NAIL CLIPPING ANYWHERE AND AT ANY TIME. THE SOPHISTICATED SWITCH ON THE TRIMMER HAS AN ADJUSTABLE, LOW-TO-HIGH SPEED DESIGN THAT CAN HANDLE SEVERE GRINDING.
⚠️AVOID MAKING YOUR PET MISERABLE
⛔ Because their pets won't stay still, 90 percent of pet owners hurt their pets when trying to use conventional dog nail clippers and other pet nail cutters.
⭕CANINE ARTHRITIS AFFECTS MILLIONS OF DOGS, BUT IT'S FREQUENTLY DIFFICULT FOR OWNERS TO REALIZE THEIR DOG IS IN DISCOMFORT UNTIL THE BODY IS LIMITED.
⭕UNFORTUNATELY, IT AFFECTS PUPPIES AS WELL. FREQUENTLY OVERLOOKED. "20 PERCENT OF YOUNG CANINES DEVELOP THIS ILLNESS," MOST VETERINARY WRITERS SAY.
⭕NAILS MAY HAVE A ROLE IN THE DEVELOPMENT OF THIS ILLNESS.
✅ IT'S TIME TO SAY GOODBYE TO TENSE NAIL CLIPPERS AND LONG TRIPS TO THE VETERINARIAN.😻
✅ THE LOW-NOISE, LOW-VIBRATION ENGINE REDUCES DOG STARTLE, MAKING IT EASIER FOR YOU TO COMPLETE THE TASK. IT'S THE IDEAL TOOL FOR PET OWNERS WHO ARE WORRIED ABOUT THEIR DOGS!😻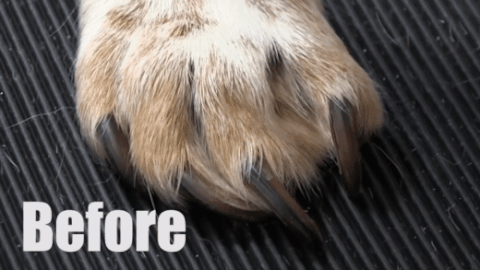 TIPS
☑️If the product hasn't been used in a while, charge it at least once every three months.
☑️It's natural for a product to get heated while being used or charged.
☑️When the nail trimmer's effects are decreased, clear the contaminants on the nail grinding wheel surface.
THIS ELECTRIC PET NAIL TRIMMER ENSURES THAT NEITHER YOU NOR YOUR PET WILL HAVE TO DEAL WITH THESE DIFFICULTIES. TRIM YOUR PET'S NAILS IN THE LUXURY OF YOUR OWN HOME WITH CONVENIENCE, PRECISION, AND A HIGHLY PLEASANT GROOMING EXPERIENCE.
Nail Grinding Dog Size, Pet Nail Grinding For Small Dogs
WHY IS IT SO IMPORTANT TO TRIM ON A REGULAR BASIS?
LONG NAILS MAY TRANSFORM A BEAUTIFUL PAW INTO A SPLAYED FOOT, REDUCING TRACTION, AND THEY CAN ALSO CREATE MALFORMED FEET AND TENDONS INJURIES OVER TIME, SHORTENING YOUR PET'S LIFETIME. THE PRESSURE EXERTED BY THE LONG NAIL WHEN IT STRIKES THE GROUND EXERTS FORCE ON THE FOOT AND LEG ANATOMY. VETERINARIANS UTILIZE THIS INNOVATIVE, NO-MESS, NO-PAIN NAIL TRIMMER FOR DOGS AND CATS, AND IT'S PRECISELY WHAT YOU'VE BEEN LOOKING FOR!
😻GROOMING YOUR NAILS DOESN'T HAVE TO BE SO DIFFICULT. OUR ELECTRIC PET NAIL TRIMMER MAKES LIFE EASY FOR YOU AND YOUR FRIENDLY COMPANION.
❤️WITH THIS NAIL TRIMMER, YOU CAN TRIM YOUR BEST FRIEND'S NAILS EXACTLY EVERY TIME AND EXPERIENCE MINIMAL ERRORS AND SIMPLE SIMPLICITY OF USE!