Rechargeable Windproof & Waterproof Electronic Lighter
Rechargeable Windproof & Waterproof Electronic Lighter
🔍DESCRIPTION
✅ Windproof Electronic
✅ USB Rechargeable no more having to refill gas
✅ Energy Efficient
✅ Healthier Option no gas or butane smell on
---
Features:
Fashion design, operation, fast ignition, cool appearance. After opening the lighter cover, simply press on to quickly ignite.
High safety and long service life. When the lighter lid is closed, it won't light even if you open it. Butane-free, safe and environmentally friendly, safe to protect you and your family. This product is made of high-quality lithium battery, metal alloy, durable.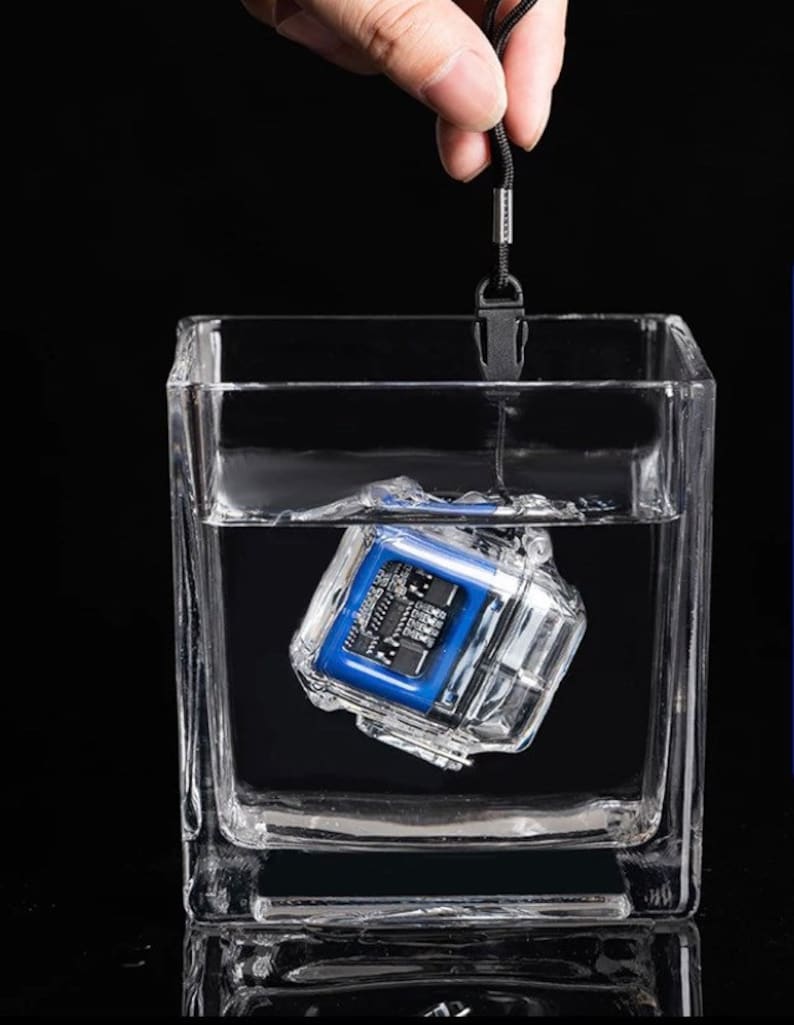 USB rechargeable, side LED lights show the remaining power, you can see its power consumption at a glance, it can be charged anytime and anywhere through laptops, car chargers, mobile power supplies, and power adapters, which is convenient and fast. It takes two hours to fully charge and more than three hours to work continuously.
Ultra-thin design, portable use. Small and slim, designed to be portable, non-burning, windproof, easy to ignite, can be used in any conditions, rain or , suitable for camping, touring and hiking. You can take it on a plane as it doesn't contain any fuel.
A perfect gift. Stylish slim design, multiple color schemes, elegant gift box, perfect for festivals, birthdays and business.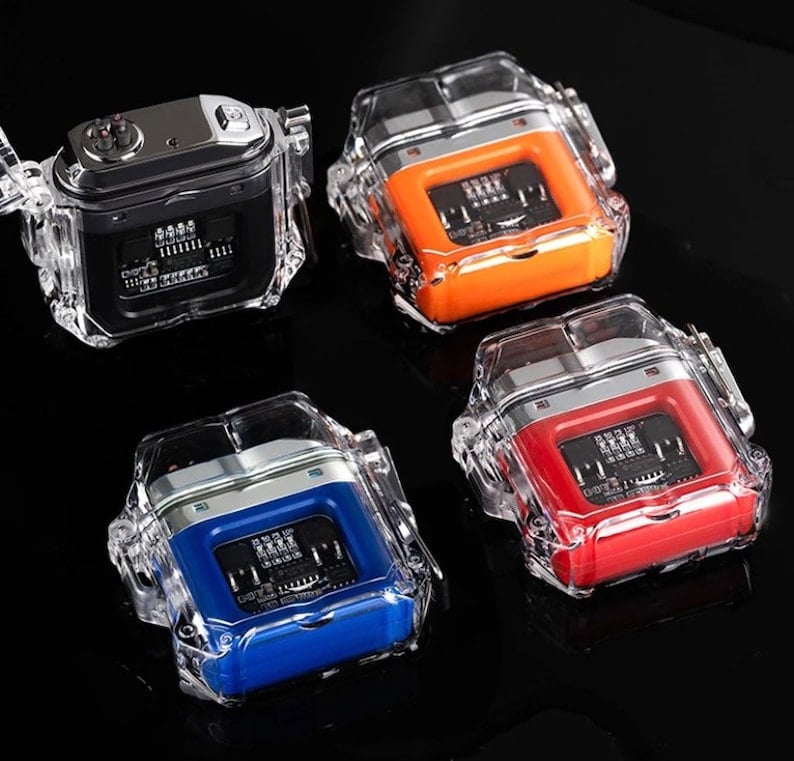 Rechargeable Windproof & Waterproof Electronic Lighter
Size:
58*57*21mm
Material: Acrylic
Weight: 55g
USB: Type C Rechargeable
Colors: Black, Blue, Red, Orange
Package includes:
1x Tesla Doble Arc Lighter
1x USB cable