Remote Control Ground And Air Flying Motorcycle
Race at high speeds and drift around obstacles with this intuitive RC stunt motorcycle! Then fly to the sky!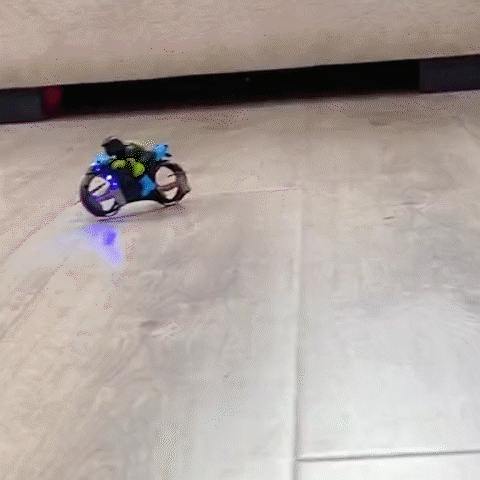 ✈【Land Motorcycle and Flying Motorcycle】small drone 2-in-1 one key switching Air / Landing Mode, not limited to the environment. Hand operated drone for beginners, kids, starters, or newbies for beginners have never been easier.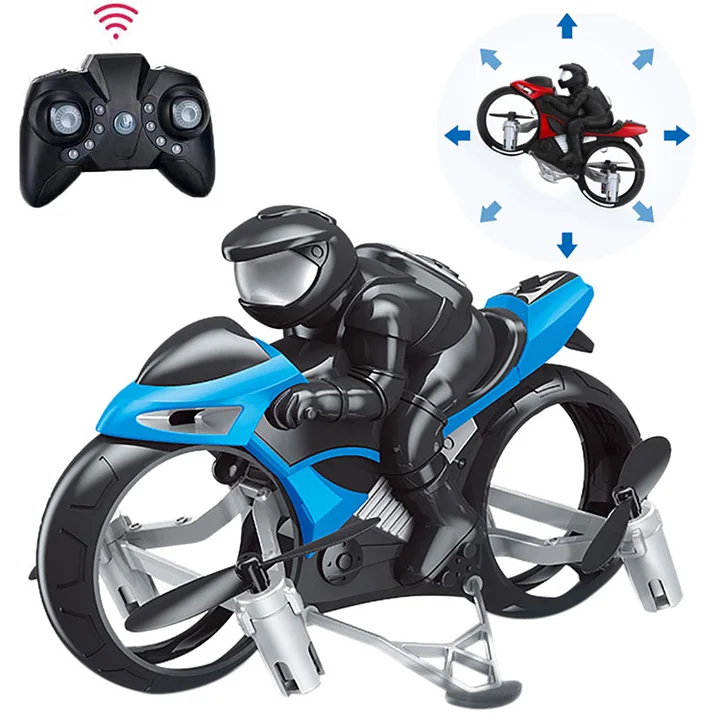 ✈【Indoor Hover Drones】Vertical /drive to two takeoff modes, gently toss the drone into the air indoors to launch this hands free drone; thoughtfully designed flashing LED lights bring this mini drone version to life.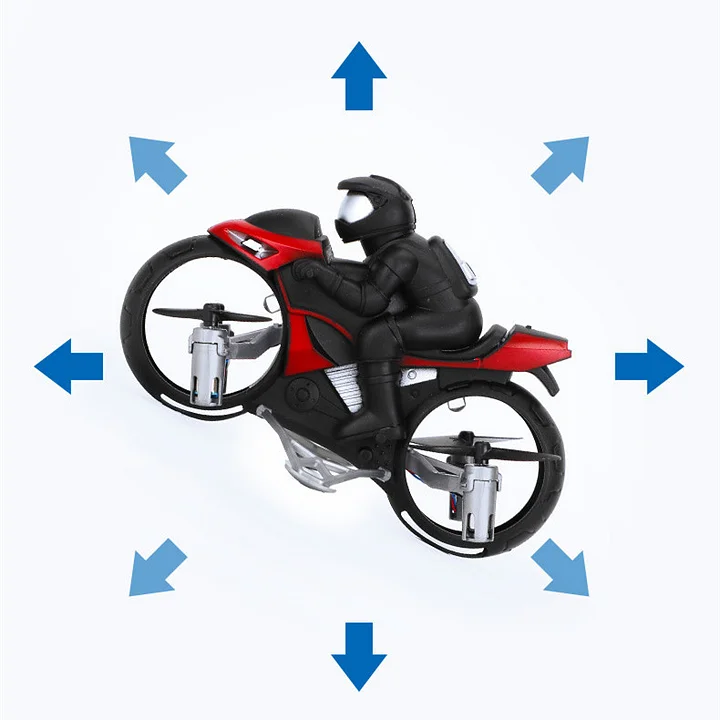 ✈【Motorcycle Drift Mode】Motorcycle drone 360°Rotation Stunt new mode, you can enjoy Forward and backward flips & rolls drift technology landing mode side drift. A variety of ways to play, the Scoot drone satisfies your imagination of what toys may bring.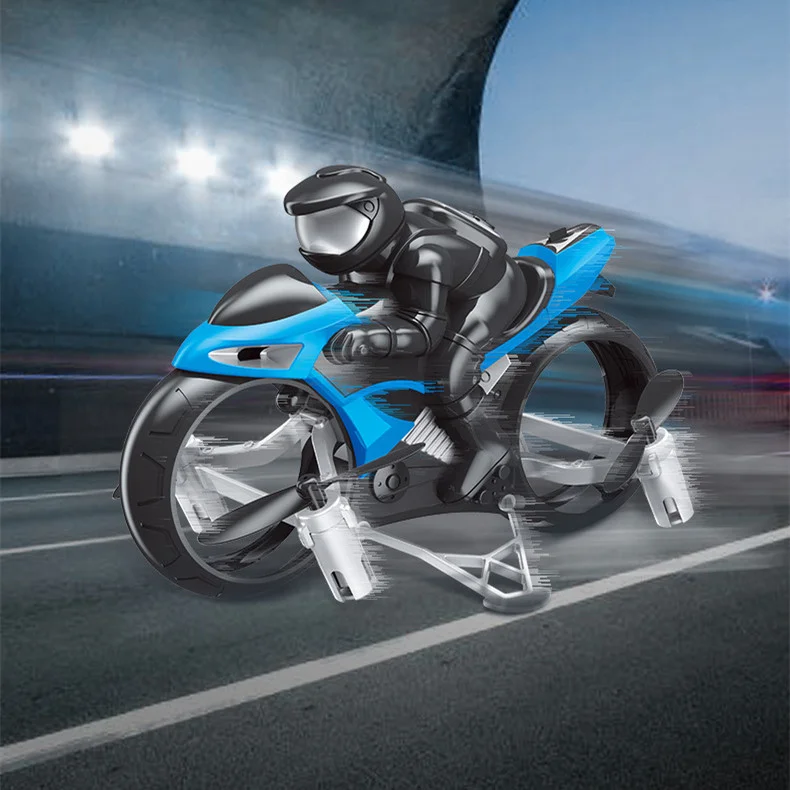 ✈【Mini motorcycles drone】Hand operated drone develops children's senses of sight, hearing and hand-eye coordination, and also develops children's strength through the operation of the motorcycle drone. It is the best-selling toy for fostering parent-child interaction.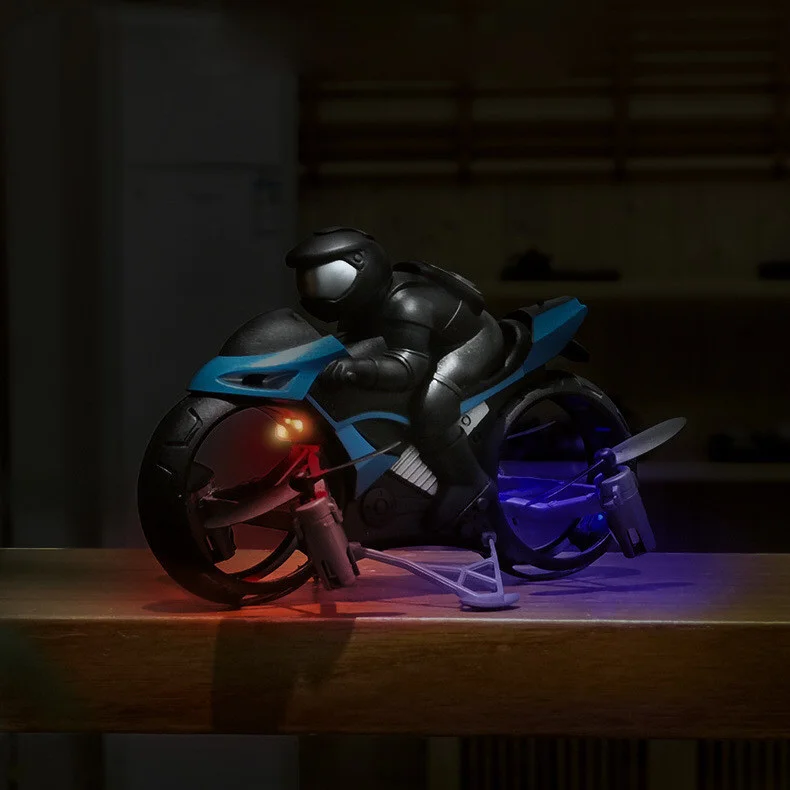 ✈【Land and air 2-in-1 Hand operated drone】ground taxi, airplane, one key takeoff, one key landing, one key return, headless mode, 360° stunt roll, motorcycle headlight with brilliant lights, 2.4G remote control.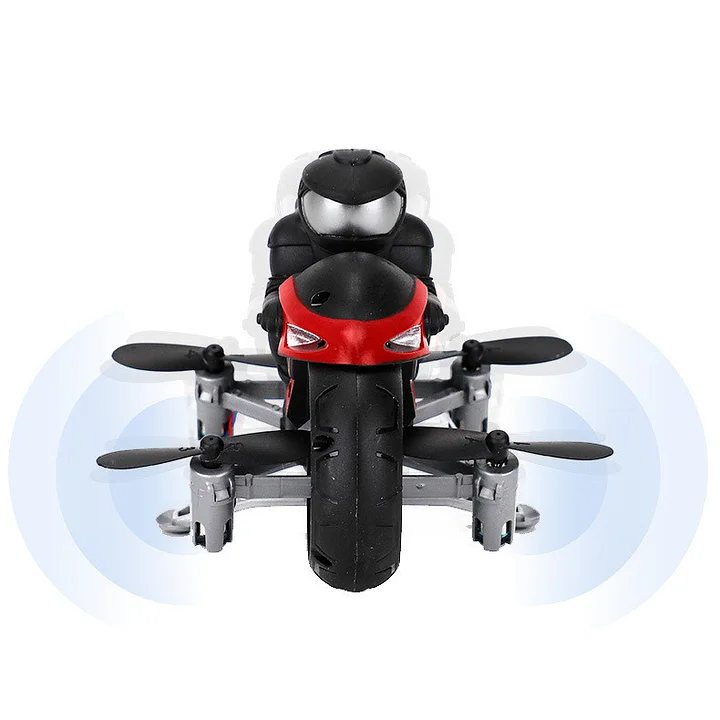 Specification:
【Product name】: Remote control land and air two-in-one motorcycle mini drone
【Product Code】: Fly-moto
【Charging time】: About 60 minutes
【Flight altitude】: 50 meters
【Speed】: There are 3 speed modes
【Product specifications】: 12.5*7.5*8CM (4.92*2.95*3.14in)
【Packing method】: Window box
【Color box specifications】: 21*8*17.5CM (8.26*3.14*6.88in)
【Weight of a box】: 250g (0.55lb)
【Remarks】: The remote control, please prepare 3 batteries by yourself (The remote control battery model is: AAA battery (No. 7 battery/LR03/AM4) diameter ф10.5; height 44.5mm)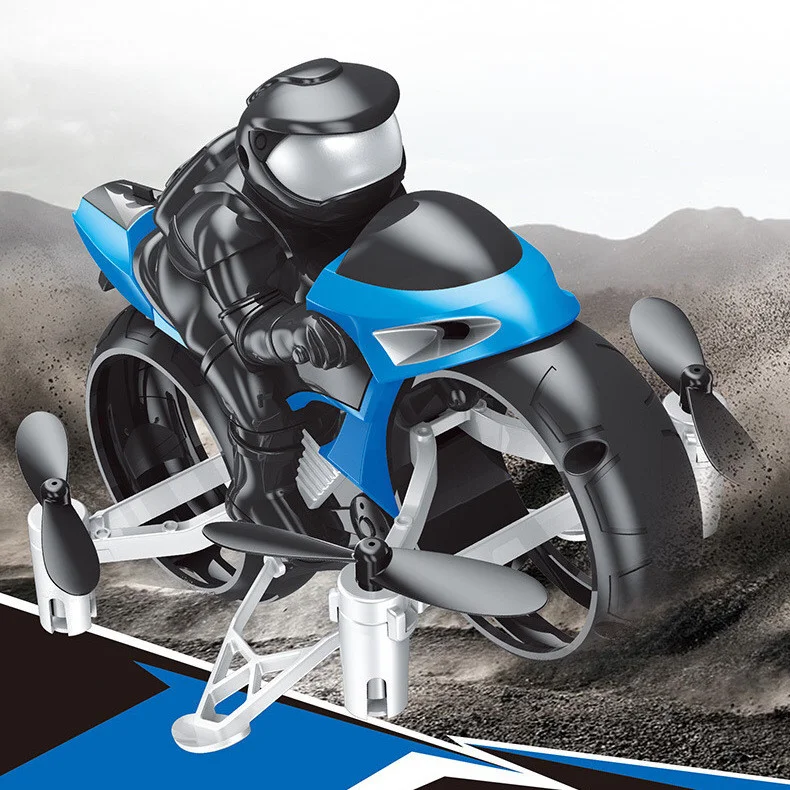 Feature
【Configuration】: Body battery V 300 mAh, flight time 6-8 minutes
【Function】: Land and air dual-use two-in-one, taxiing on the ground, flying in the air, one-key take-off, one-key landing, one-key return, headless mode, 360° stunt roll, brilliant lights on motorcycle headlights, 2.4G remote control Device.
【Color】: Blue/Red
【Ability development】: emotional, visual, grasping, hands-on, intellectual development, sensory, tax-eye coordination, interactive toys, auditory, parent-child communication, interest development
【Service】: If you have any questions about turning off the Motorcycles Hand operated drone, you can leave a message to us at any time, and we will reply as soon as we receive it!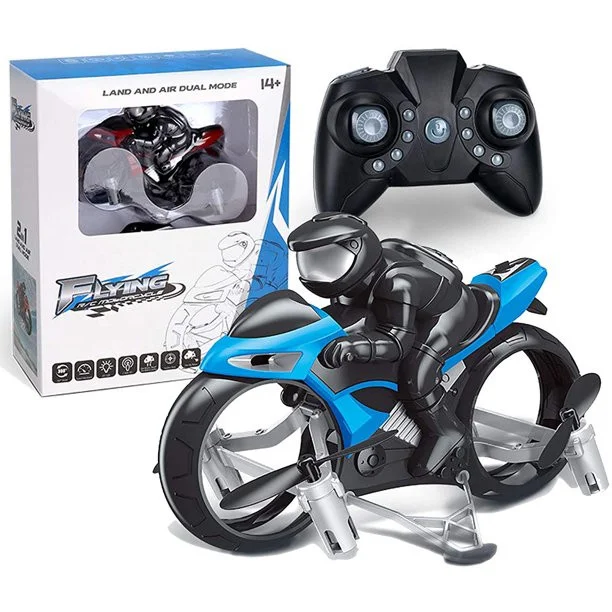 Parts list: 
Motorcycle aircraft*1,
USB*1,
spare blade*2,
manual*1
This mini drone support 360 degree stunt roll by one key
【Color】: Blue/Red
mini drone can identify the direction of the remote control automatically, with LED light, it is the elves in night.
Anyone can drive it. The best drone for kids, teenagers, adults. Best gift mini drone toys for boys or girls 8 years old and above

Remote Control Ground And Air Flying Motorcycle
Related products