Sensation Pink Coneflower Bird Feeder
Sensation Pink Coneflower Bird Feeder
As a gift for your loved ones,this limited stock Collapsible Waterproof Large Capacity Travel Handbag will be the perfect!
This feeding bird can be placed in all places in the garden, gorgeous flowers will attract those cute little guys.
If you are watching birds, then you will get an amazing birdophile and will see beautiful scenery.
Anti-squirrel,anti-rat design.Don't worry they scare the birds away.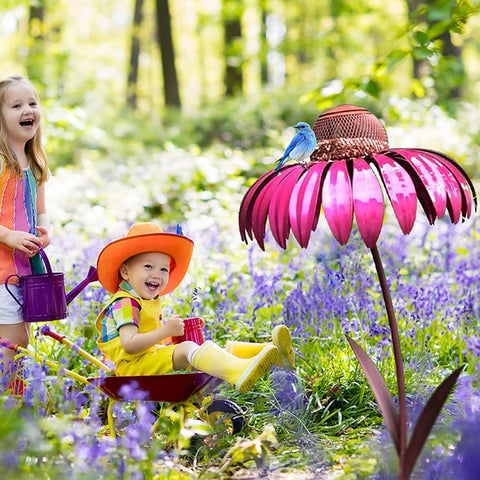 At the top, you can install a small seed, and the vulnerability keeps the birds can easily get out of the seed.
Suitable for small seed types
UV / fading
Rust
Easy to assemble
Size:
Height 78 cm
width 18 cm