Shape Matching Game Color Sensory Educational Toy
Shape Matching Game Color Sensory Educational Toy
SHAPE MATCHING Kids can identify the shapes and colors to train their forebrain and hand-eye coordination ability. The cognitive simple geometric shapes, and simultaneously exercises the baby hand eye coordination and logical thinking ability.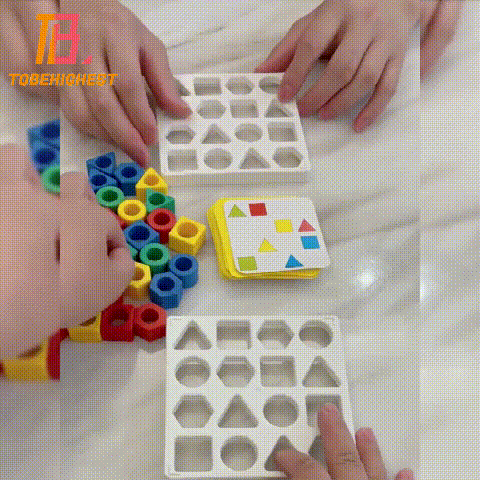 How to play:
1. 
Both sides allocate 1 board and 16 pieces blocks 
2. 
According to the drawn card, place the response position on the board
3. 
Put the pattern on the card first to win and get the card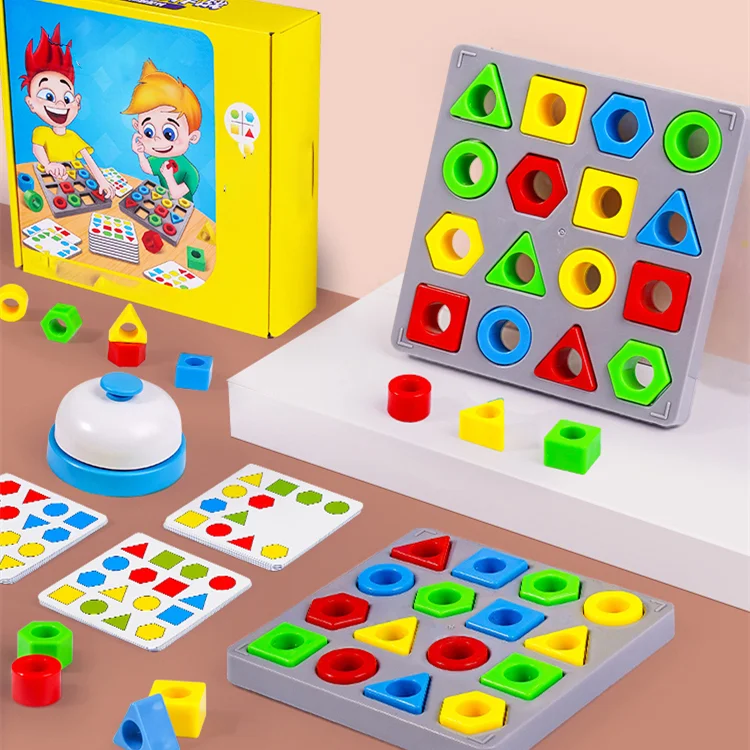 Specification
Suitable age: > 3 years old
Product size:  floor size: 15*15 cm,  building block: about 2.5 cm

Product content:  bottom plate * 2, building blocks * 32 (8 in each color), cards * 30