Stormproof Match Kit
Have you ever seen a match that can burn in water? For those who love outdoor adventures, this match will help you in extreme weather.
The Stormproof Match Kit includes 25 windproof and waterproof matches, 3 striker pins, and a matchbox that holds 20 matches.
Windproof and waterproof, Windproof Matches ignite quickly and continuously in heavy rain, strong winds and snowfall, burning for up to 15 seconds and will relight when immersed in water.
Ideal for long trips when you need extra security to light a fire. Being able to reliably light a fire is essential for cooking, heating, and building a fire in survival situations. Windproof Matches are great for camping, emergency kits and should be part of every 10 essentials list.
Matches and firing pins will last for many years as long as they are kept dry and protected from the elements in a waterproof box or sealed plastic bag.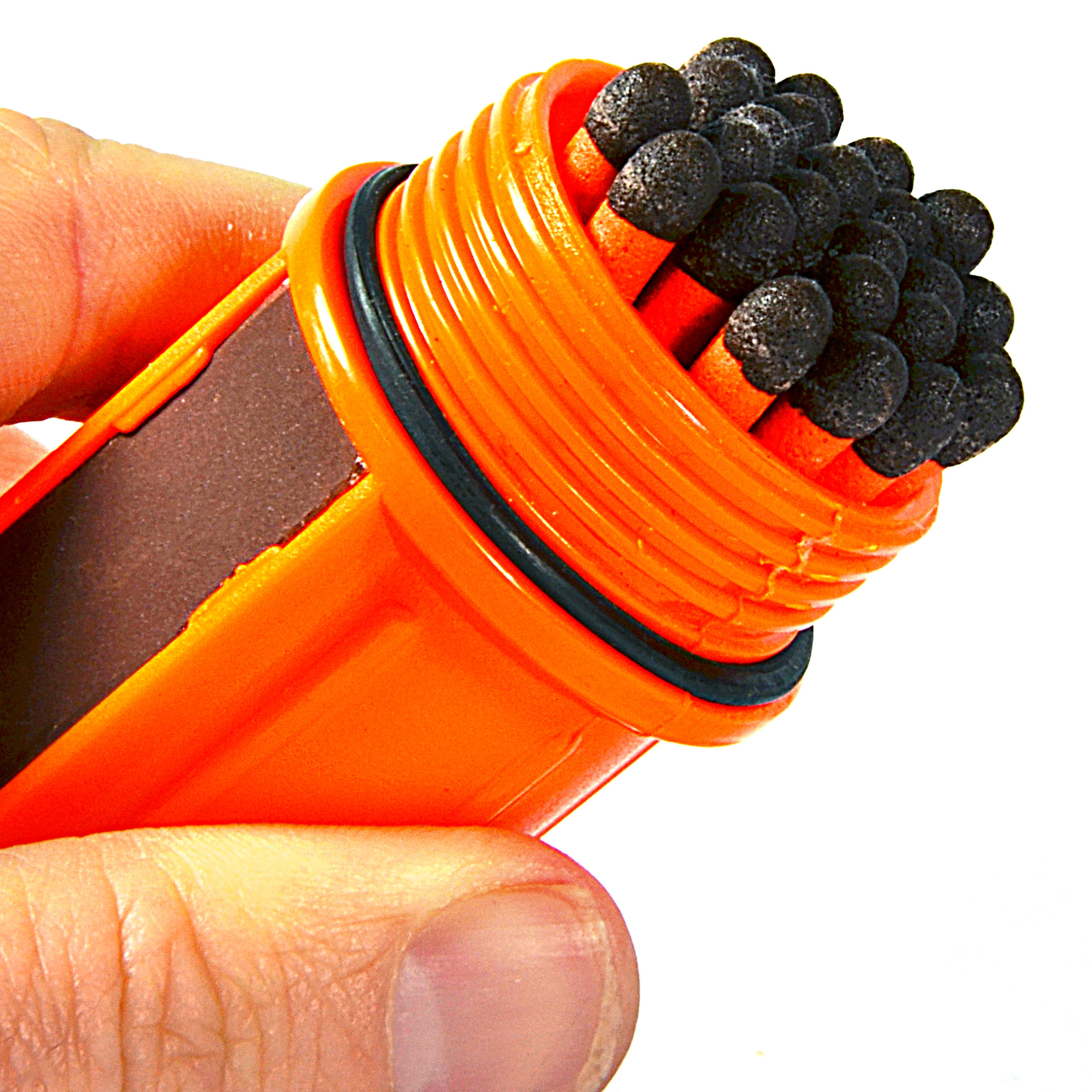 Specification:
Length of match: 2.75 inches (7 cm)
Kit Weight: 1.7oz. (48 g)