Super Strong Invisible Waterproof Anti-Leakage Agent
Get rid of cracks and leaks!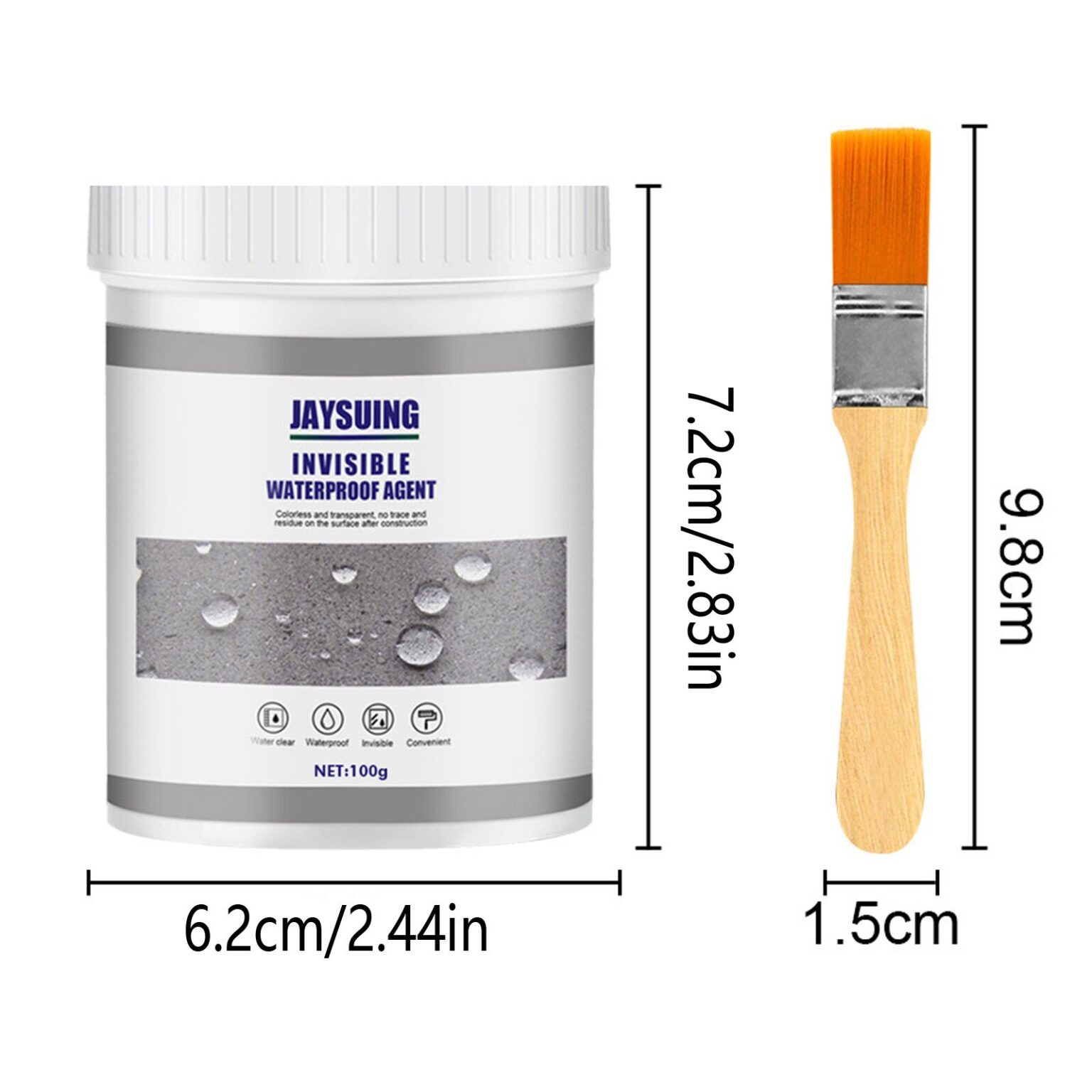 Our Super Strong Invisible Waterproof Anti-Leak Agent was developed to bring practicality and convenience to any job!
100G WellFix Waterproof Anti-Leak Agent, Effective Waterproof Agent Toilet Anti-Leak Nano Spray Glue, Brushed Permeable Invisible Agent for Roof and Exterior Wall Leak Trap Repair.: Amazon.com: Industrial & Scientific
This is a revolutionary water and rubber based formula that penetrates joints, removes leaks and seals all cracked surfaces. At the same time, a waterproof protective layer is formed in the adjacent area.
Material: Liquid
Capacity: 100ml
Brush Size: 160x23x9mm
Package Included: 1 x Super Strong Invisible Waterproof Anti-Leakage Agent