SureZona Portable Neck Fan
SureZona Portable Neck Fan
Keep The Breeze On You, & Stay Cool On Those Hot Summer Days
DESCRIPITON
Those ultra-hot days outside will be much more pleasant with a constant breeze around you. This is what the Neck Fan allows you to achieve. Your days of suffering from those super hot days will be a thing of the past!
Giving you the boost you need to keep working when the heat just won't give up. The bladeless design gives zero worry when handling, so you can just forget you're even wearing it!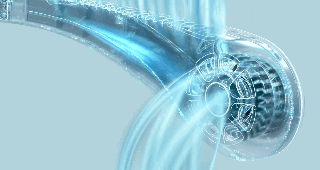 HIGHLIGHTS
☑Prevents Overheating – Summer days are not only just hard to deal with, they can also be dangerous. Heat is not something to take lightly, being underprepared for the heat can lead to serious health conditions even death. The Neck Fan does great at helping the body maintain a healthy temperature! 
☑Ultra-Safe – The bladeless design gives the versatility you need! Just hang the Neck Fan around your neck and forget about it! Having 3 different wind speed to give you just the breeze you need!
SPECIFICATIONS
CHARGING TYPE
Micro-USB
IN THE BOX
1x Portable Neck Fan
MATERIAL
ABS Plastic