The Revolutionary Massaging Weighted Heating Pad Calming Heat
The Revolutionary Massaging Weighted Heating Pad Calming Heat
Enjoy A Calming Heated Massage At Home!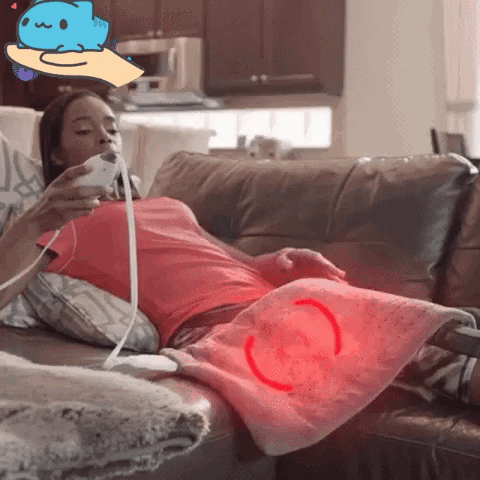 THIS AMAZING HEAT WEIGHTED MASSAGING PAD WILL REMOVE YOUR MUSCLE TENSION IN JUST A FEW MINUTES. HIGH TEMPERATURES CAN REALLY HELP WITH MUSCLE ACHES. ONCE THE BLOOD FLOW IS PROMOTED, THE MUSCLES WILL START RELAXING AND THE PAIN WILL GO AWAY.
It helps to calm muscle aches, loosen stiff joints, relieve hand pain, and soothe menstrual cramps.
HOW DOES IT WORK?
Heat Weighted Massaging Pad combines the benefits of weighted pressure with the soothing relief of an extra-large heating pad, plus massaging heat that can be turned on and off! The secret is the soothing heat that gets absorbed into the weighted clay beads, combined with massaging heat delivering soothing pressure therapy to muscles and joints.
THE ULTIMATE CALMING COMFORT EXPERIENCE
Soothing Heat – Offers 3 therapeutic heat therapy settings for custom relief.
Weighted Design – Delivers the calming benefits of soothing pressure therapy.
Massaging Heat – Features three optional heat settings for a massaging sensation.
FEATURES AND BENEFITS:
✅Heat Therapy Increases Blood Flow – Heat therapy increases blood flow to the sore areas of your body causing muscles to relax and healing to happen faster.
✅6 Heat Settings – Customize your comfort with your choice of 6 heat settings and you can select to let the pad to run continuously or use the timer to tailor your heat setting for up to 2 hours. The unique meter shows you the readiness of your pad as it heats up.
✅Heat Therapy for Muscle Stiffness – After a long, stressful day, it's natural to experience stiffness around the neck and shoulders. If left untreated this tightness can cause tension build-up, muscle pain, and headaches.
✅Relax Aching Muscles – It helps increase blood flow and relax tight, aching muscles. You will appreciate the soft fabric and easy to reach and use digital controls.
✅Soothing Heat in 30 Seconds – It helps provide soothing heat relief in 30 seconds for fast heat and fast relief. Feel the heat therapy work to help increase blood flow to sore areas for muscle relaxation and faster healing.
Description:
Material: Cotton
Heat preservation time:  

6 hours and under

Power: 51-75W
Packaging Includes:
1 x Heat Weighted Massaging Pad
1 x Controller
1 x Manual