The Ultimate Back Shaver
This quality back shaver will get rid all of your back hair easily without asking for any ones help!
The Back Shaver is very soft and easy to use, forget about waxing when using this Ultimate Back Shaver, you can use this awesome product to shave your whole body not only your back it can be used for your Chest, Arms, Legs & Back, Summer is here so get READY!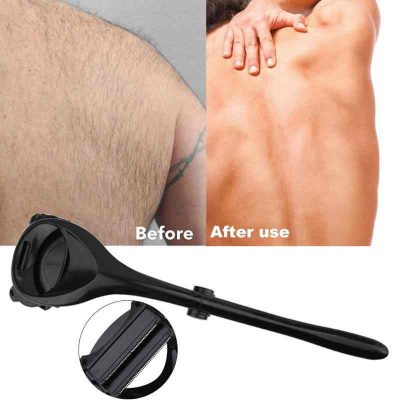 Special blade design won't hurt your skin, comfortable and safe to use.
With wide and very big blade, the shaver will quickly remove your body hair.
S-shaped plastic handle design will allow you to shave the back hair by yourself.
Easily to reach all areas and remove your back hair and whole body hair.
Replaceable blade, the blade can be changed, easy to use.