Tile Grout Cleaner Sprayer
Tile Grout Cleaner Sprayer
Tile crevices are often the hardest to clean, and this powerful tile cleaner makes it easy and efficient!
The Ultimate Grout Cleaner: tile cleaner removes tough stains in no time, acid-free safe deep cleaner and stain remover for the dirtiest grout, the best way to clean ceramic and marble grout.
Wait 3-5 minutes for the cleaner to blend with the stain, then gently rub the stain with a brush and rag for a thorough clean. Leaves you with clean floors and a refreshed house in no time!
Guaranteed to clean the dirtiest grout: This is the best professional grout cleaner for tile floors! It makes dirt, grease, food spills and soap scum disappear without a trace. works wonders on tile, grout, fixtures, sinks, toilet seats, bathtubs, even on your shower's walls, doors and curtains. Save money and do it yourself!
When the floors are clean, the whole house is clean. Our formula will protect the grout and restore the color to like new. It can be used with a grout brush or a grout steam cleaner.With a steady, focused stream, this grout cleaner is made with no petroleum solvents, chlorine or bleach, added parabens, SLS or SLES – making it gentler on your eyes, nose and skin.
EARTH FRIENDLY PRODUCTS – Give a better life to the next generation and avoid the use of harsh industrial ingredients. Our line of gentle bathroom cleaning supplies uses some plant-derived elements that are kinder to children and pets.We control the entire process. We formulate, test, fill, label and ship all of our own formulas. You can rest assured that Ultimate Grout Cleaner will exceed your expectations every time you use it.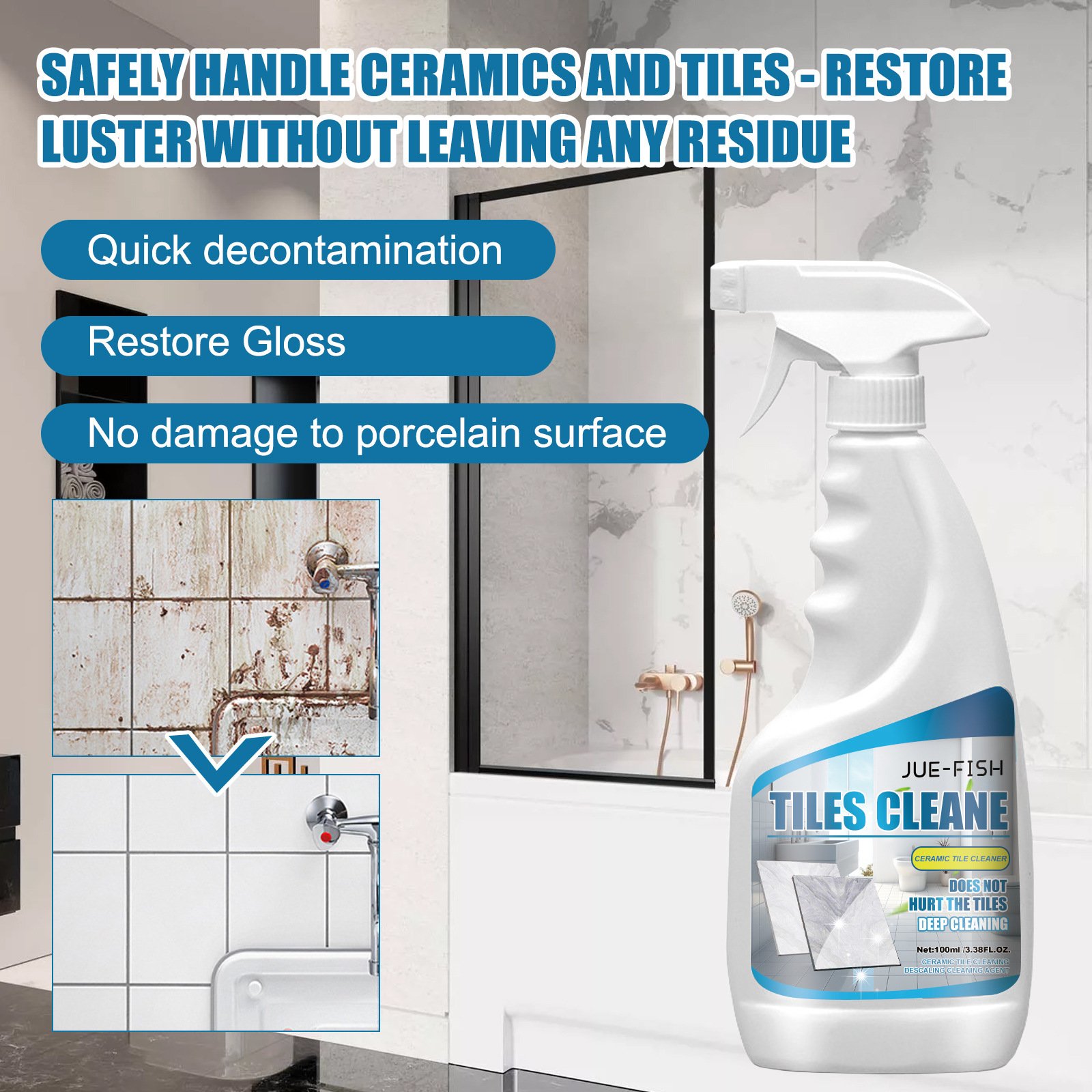 FOR BEST RESULTS – Apply and let sit for 3 to 5 minutes. PLEASE NOTE: One sprayer is included with two-packs. Please keep your sprayer and reuse it for the second bottle.
Ingredients: deionized water, surfactants, lemon extract, baking soda, sodium percarbonate, tea tree oil, harmless for grout, tile surface, wood floor, etc
Capacity: 100ML
PACKAGE INCLUDE:
1* Tile Grout Cleaner Sprayer