TLOPA™ Micro-Molecularized Natural Beeswax Spray
Make your old furniture shine : This product can restore the look of old furniture by removing wax and dirt that has accumulated over many years. It has a powerful decontaminating effect that can make your furniture shine like new. You can watch years of grime vanish before your eyes.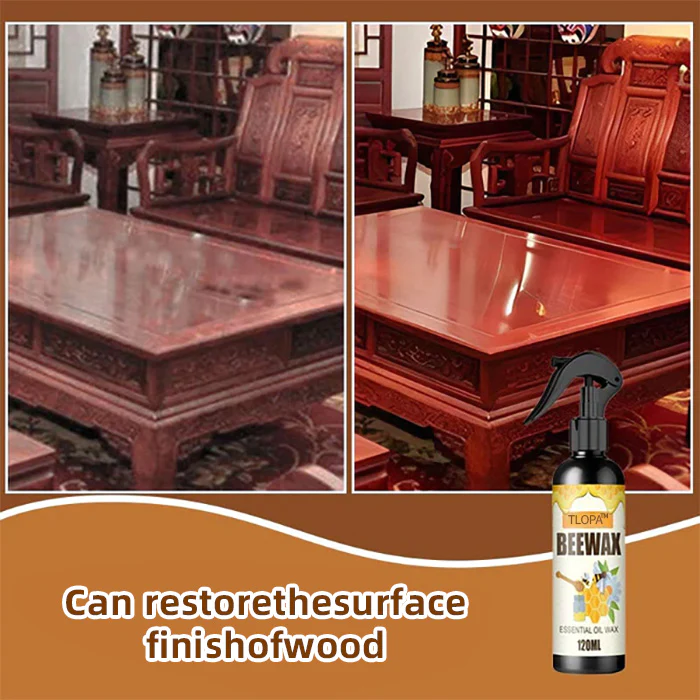 Easy and Convenient Polishing: This beeswax furniture spray polish allows you to polish your furniture in just a few simple steps. Simply spray beeswax on the part you want to polish, rub it with a cloth and admire the shiny, smooth surface. This beeswax spray is simple to use and provides excellent results for your furniture.
Healthy and shiny: Beeswax spray is made of natural beeswax, which keeps the wood healthy and shiny. It contains no harmful chemicals or residues, so you can use it with confidence. Your wood will be moist and shiny, thanks to natural beeswax.
Versatile Applications: This beeswax wood cleaner spray can handle all types of treated wood, such as cabinets and furniture. It can clean dirt and grease, polish to a natural shine and remove signs of wear.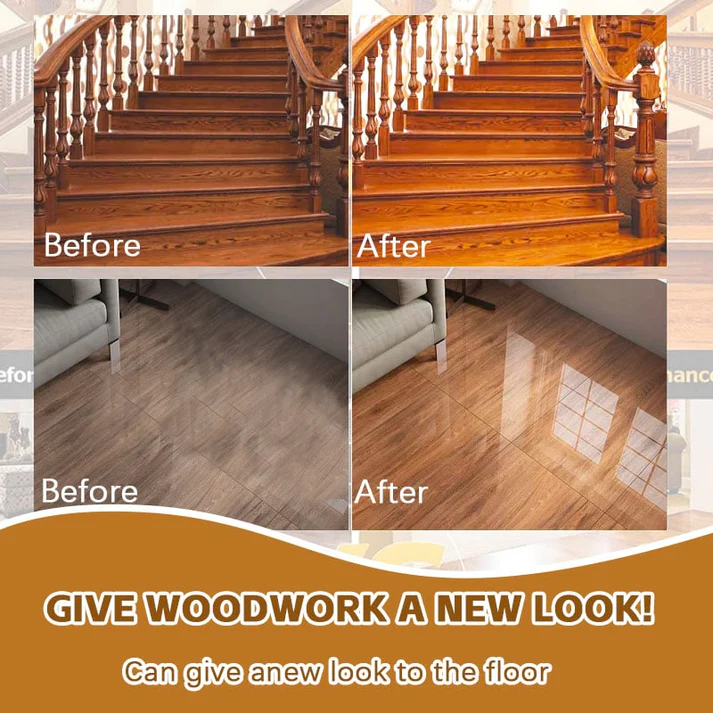 Ready to be given as a gift: For Father's Day, Halloween, Christmas and other special occasions, you can give beeswax spray as a gift to your family members, friends or other loved ones.
PACKAGE INCLUDES: 1 xTLOPA™ Micro-Molecularized Natural Beeswax Spray
Capacity: 120ml