Unisex Heated Down Jacket
Unisex Heated Down Jacket
Enjoy every winter moment without restraint
Are you tired of having to cancel outings because of cold weather? Don't let the cold take away your freedom anymore!💔💔
Whether it's a family walk, skiing or just a stroll around town, our heated down jackets provide you with the pleasant warmth you need to make the most of every winter moment.🥰
Feel the freedom of living without restrictions again, no matter the weather.🥰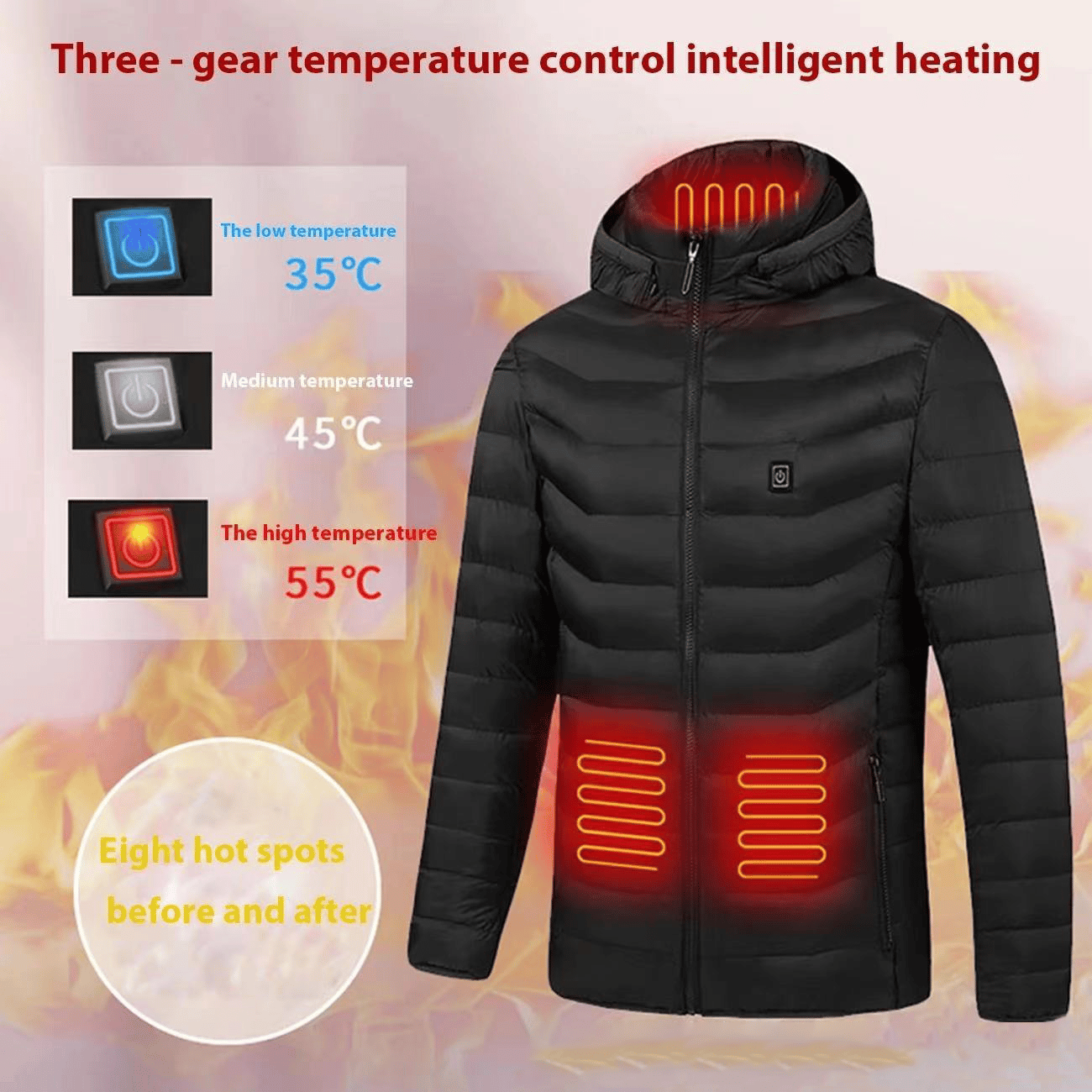 Made of windproof, waterproof, machine washable, lightweight nylon with cruelty-free padding. One-button heating, three-speed temperature adjustment; safe and no leakage of electricity.
There are four heating zones to efficiently provide heat to all parts of the body. The temperature can be adjusted at the touch of a button to get the warmth you want. It has an extra thick cotton layer to lock in the heat all day long.
USB powered, pocket hidden USB port, easy to place the charging treasure. Please remember to take out the charging treasure when washing clothes.
Elegance, comfort and performance all rolled into one. Our heated down jackets no longer have to compromise between style and comfort, giving you the best of both worlds.
Improve your health and comfort. Don't let the cold get in the way of your daily health and comfort. It's more than just a piece of clothing: it's an investment in the quality of your life.