WiFi 1080P HD Wireless IP Mini Camera
WiFi 1080P HD Wireless IP Mini Camera
Tips: The machine itself does not have memory. You need to install a memory card before you can use it. Please use a genuine 8g-128g memory card. In order to ensure the normal use of the machine, please do not use the fake card. It is recommended to choose the package with memory in our store. Thank you for your cooperation!
1. Wireless WIFI remote mobile phone picture intercom function:
2.180-degree rotatable camera, night vision infrared, mobile alarm, video playback,
3. Resolution: 4k/2K/1080P, 6-night vision infrared lamps.
4. Memory card video recording 1280*720P
5. Recording time: about 5 hours.
6.Charging time: 5-6 hours
7.Support: 8-128G
8. Battery: 1200mAh
9. Single product: 50G with package: 250G
Package List:
1 X 4K Mini Camera
1 X Camera Holder
1 X Cloth Bag
1 X USB Cable
1 X Manual
Product Parameters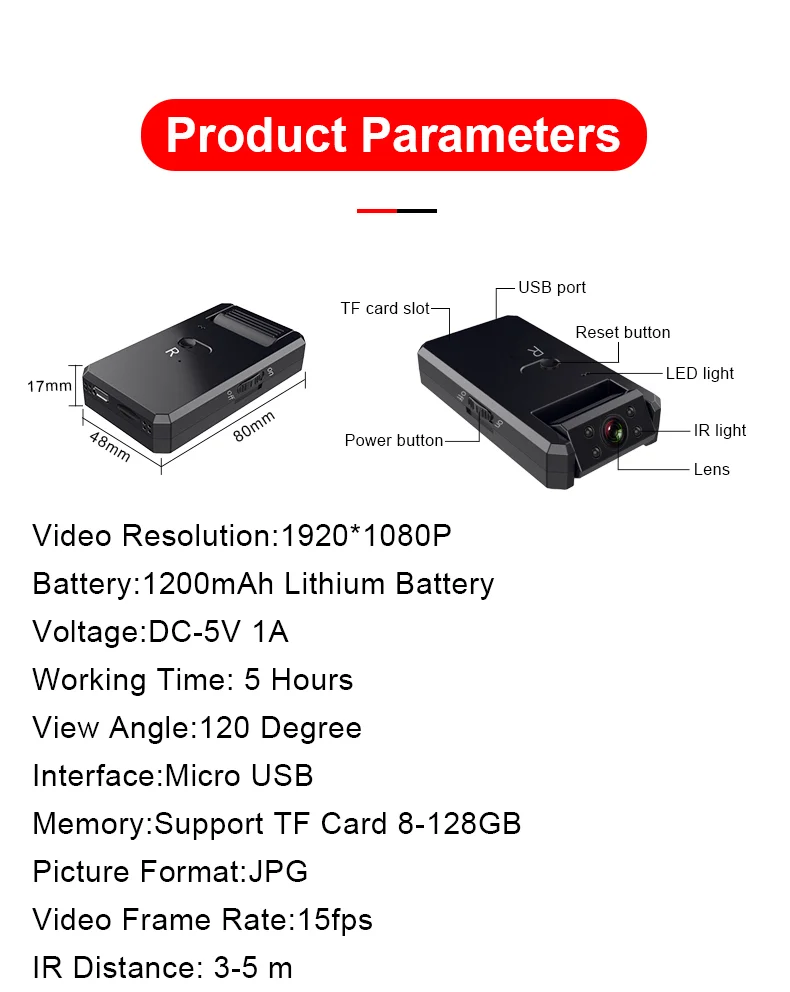 4K HD WIFI CAMERA
180°Rotating Lens &120°Wide View Angle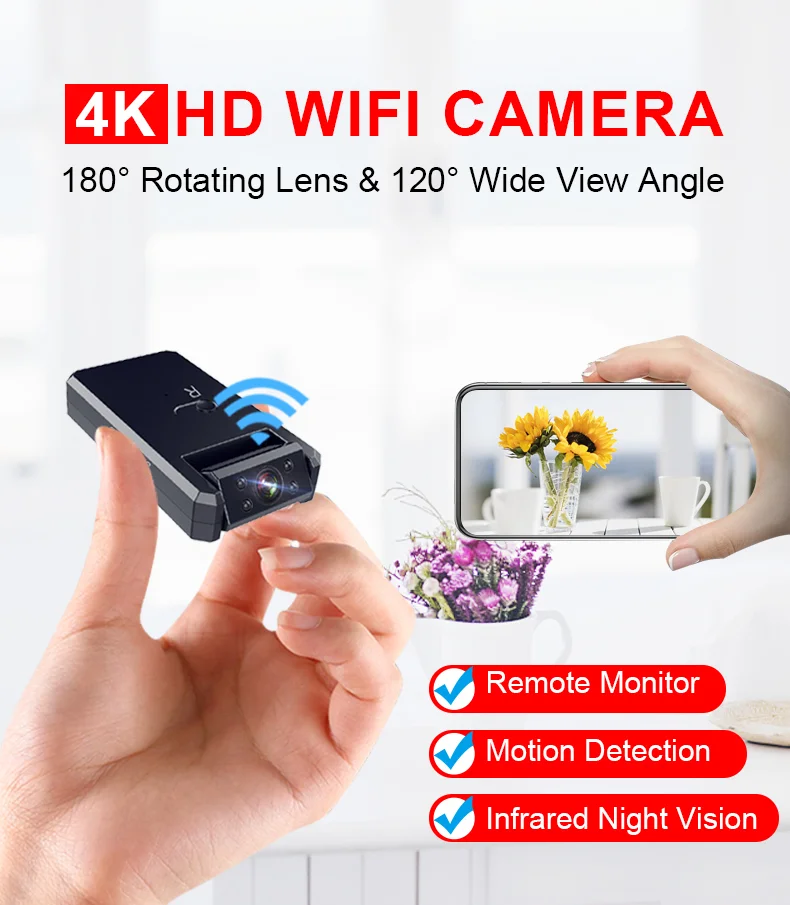 Multifunction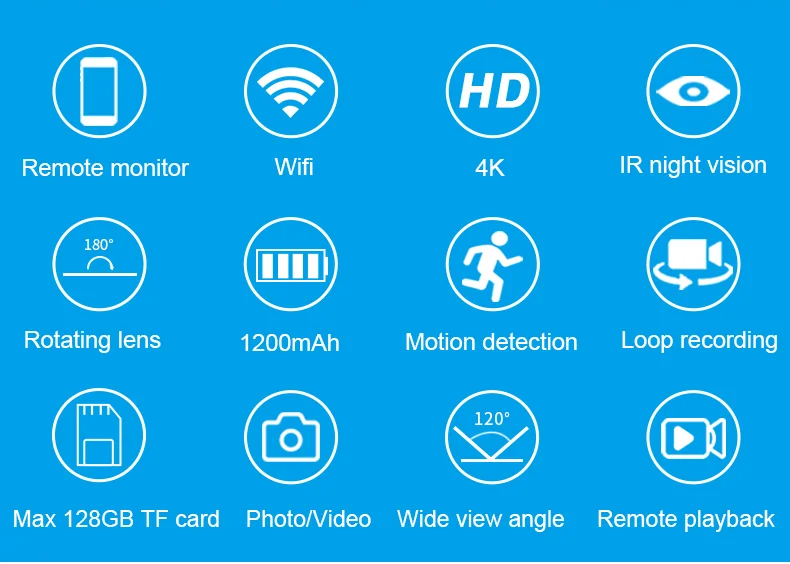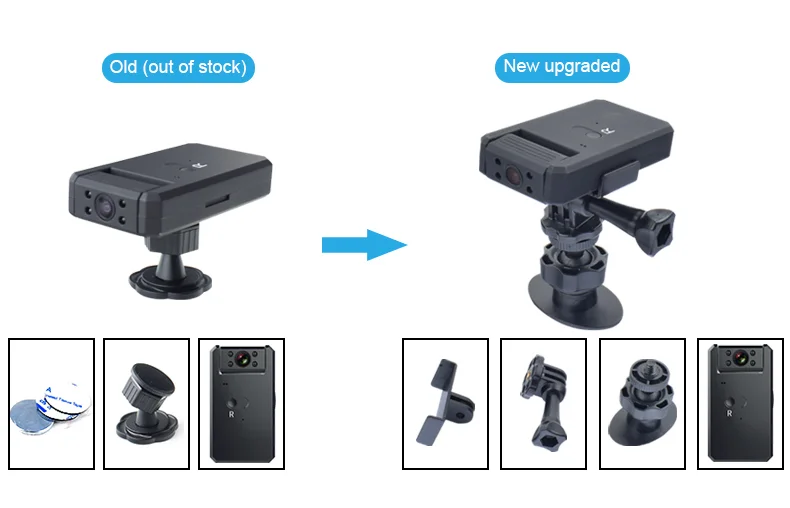 4K HD Video
4K,2K,1080P and 720P available on APP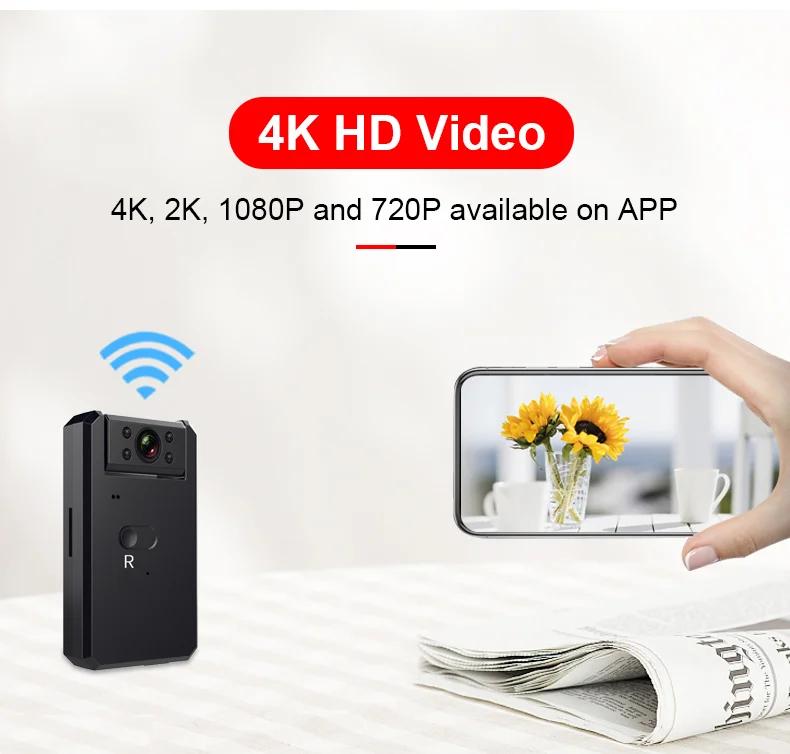 IR Night Vision
our infrared lights,silent in the process of video light,infrared night vison light invisible to the naked eye,evening the same quality,night vision distance of about 3 to 5 meters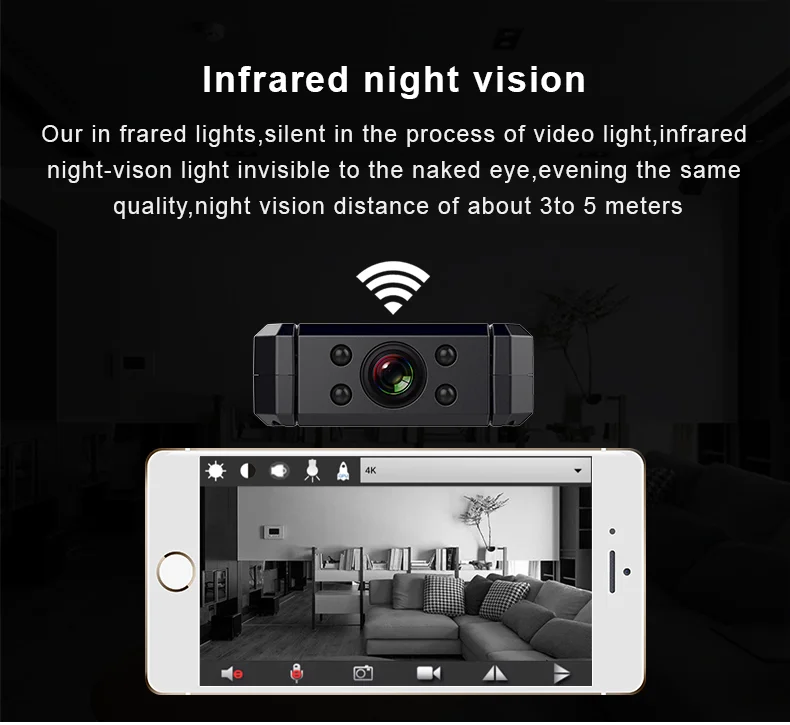 Built-in 4 pieces of infrared night vision lights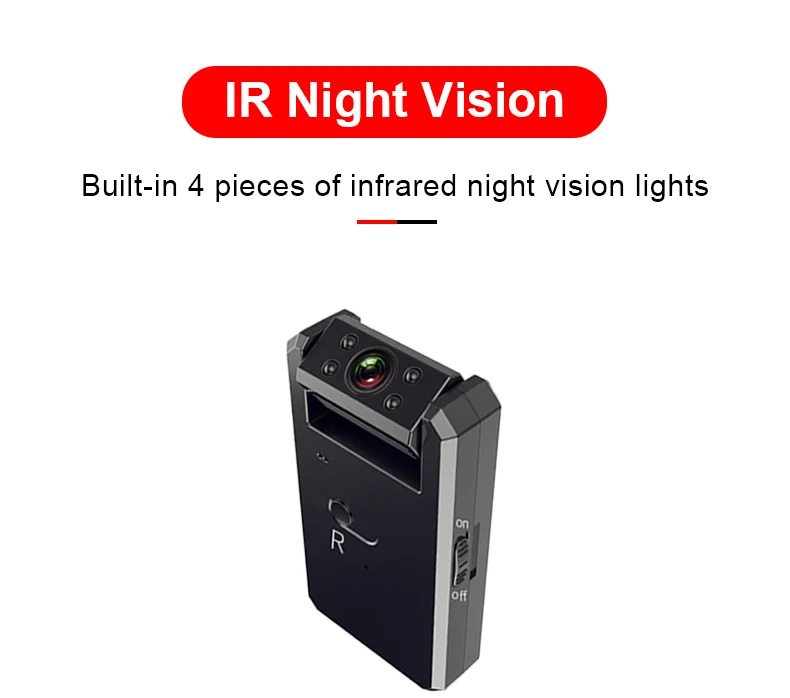 Motion Detection
When moving objects appear at front of the camera lens, the camera automatically record video.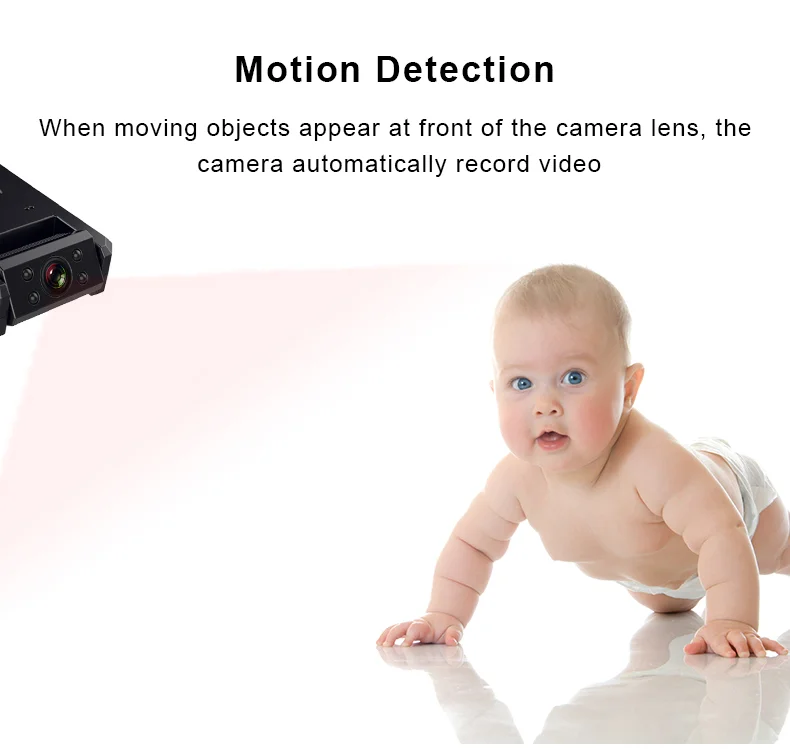 180°Rotating Lens
180 ° rotating lens, let you capture the more wonderful moments.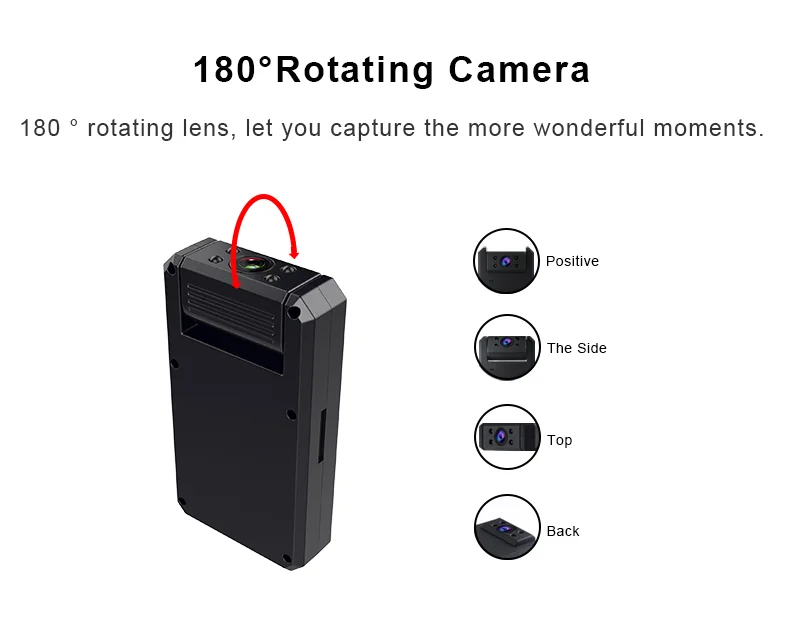 120°Wide View Angle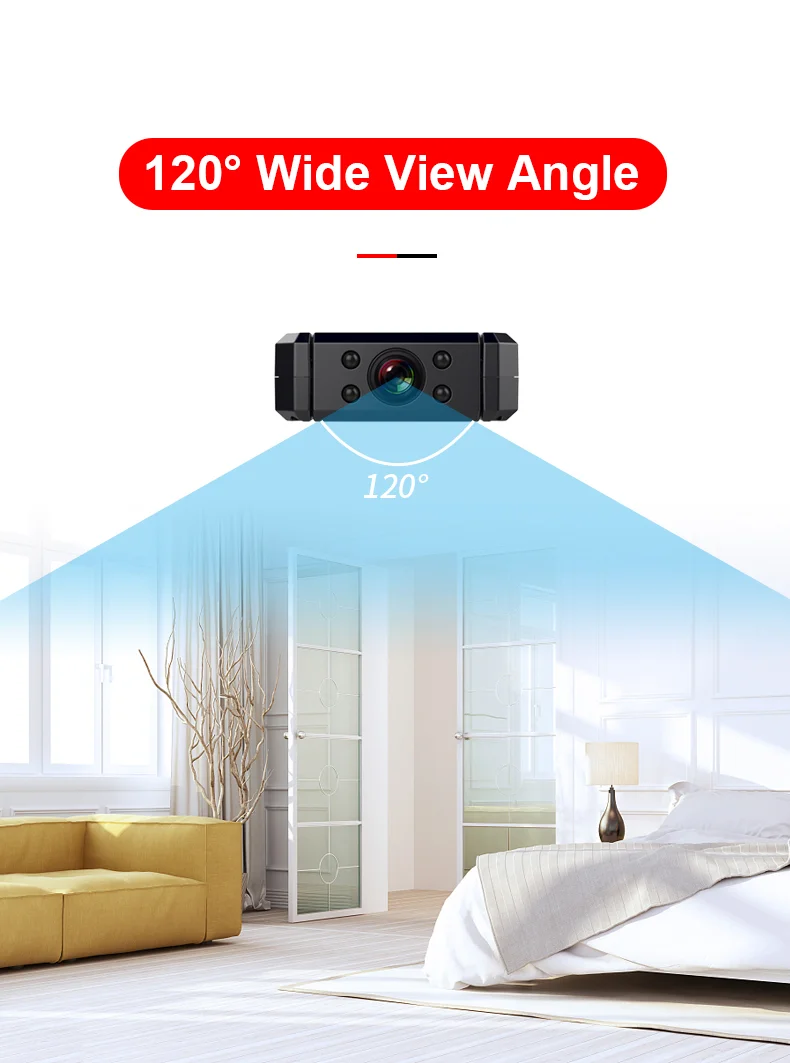 Remote Monitor on APP
Both AP hotspot and wifi can do real-time viewing on mobile phone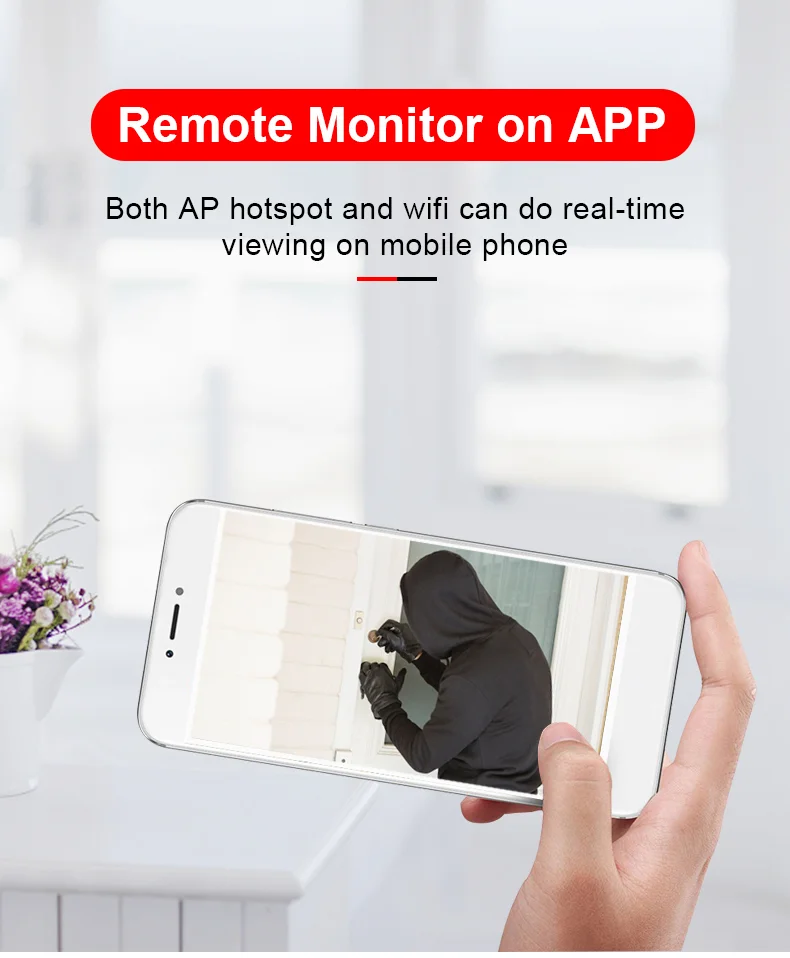 Large Capacity Lithium Battery
Continuously record video time is about 5 hours lt can record video and charge at same time.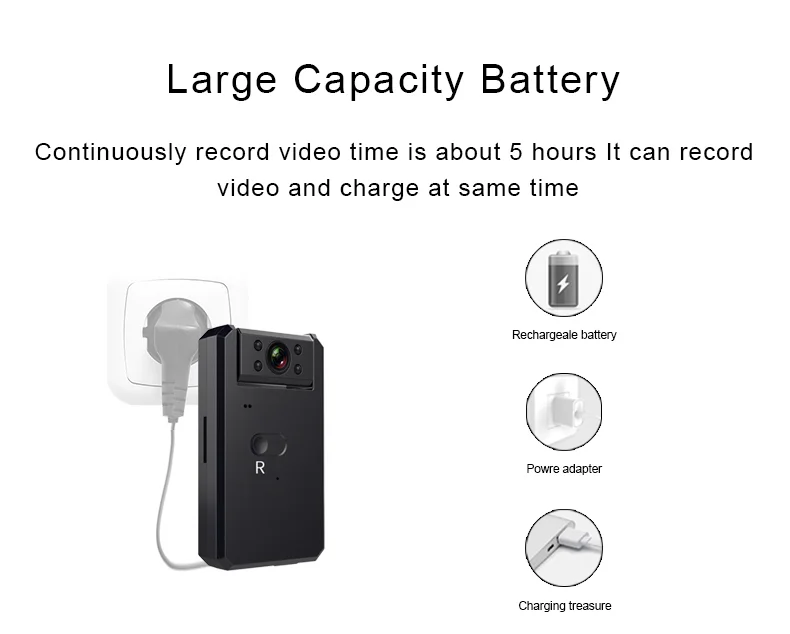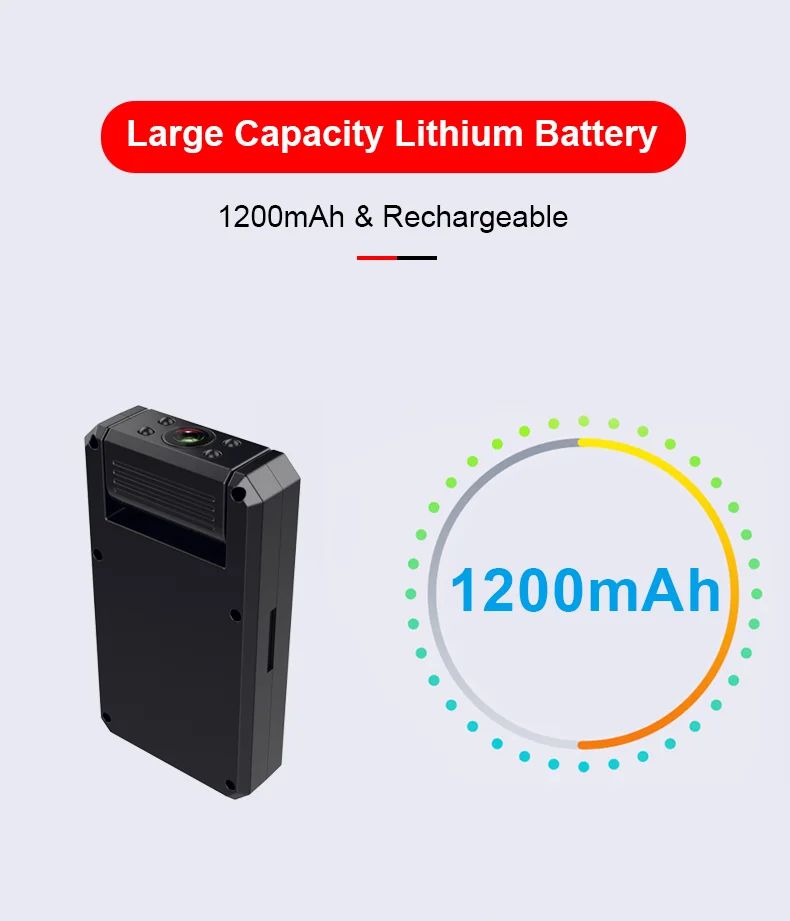 Remote playback of videos
Mobile phones can access and view historical video files in TF cards remotely at any time.They can also take down memory cards and play back videos through mobile phones or computers.
Multi-platform simultaneous viewing
After the camera is connected to the internet, open APP to easily.grasp the situation at home, support mobile tablets,computers and other platforms to watch online at the same time.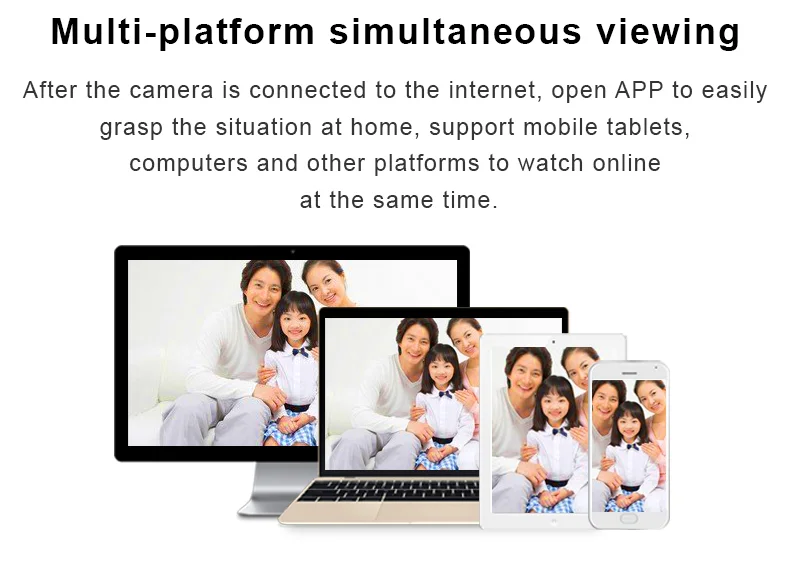 Point-to-point connection
No network, no router, open the phone wifi search camera hotspot to connect,Open the mobile APP local device to view the video in real time (within 10 meters)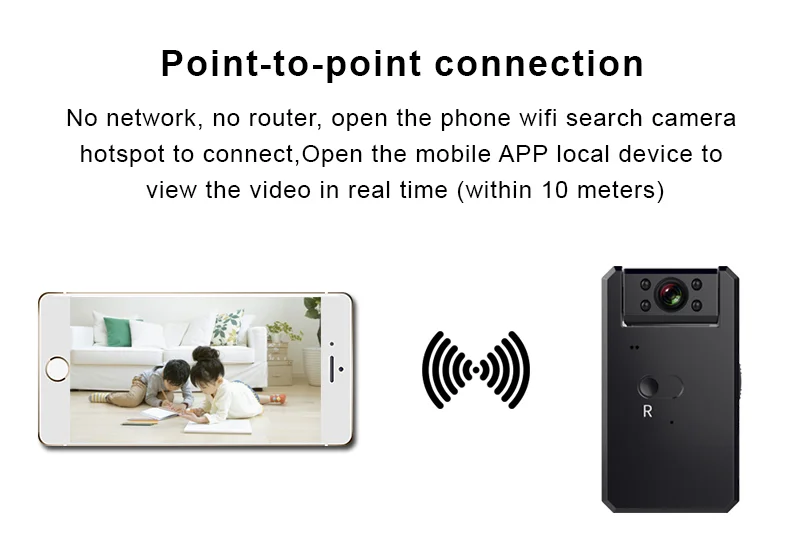 Mobile remote monitoring
Smart APP remote monitoring, no matter how far away, can watch in real time
Support Max 128GB TF Card
TFcard automatically open video,suddenly broken network or in the absence of any net machine local TF card normal video,record the full automatic cycle(TF Card is not included in)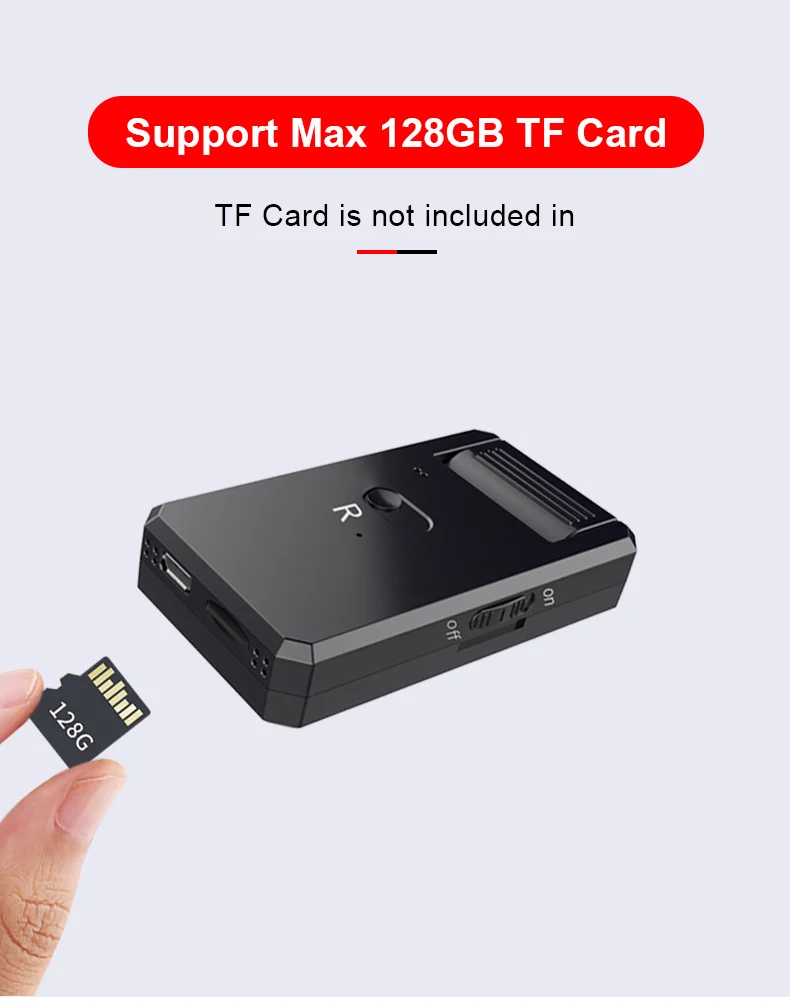 Applicable Scenarios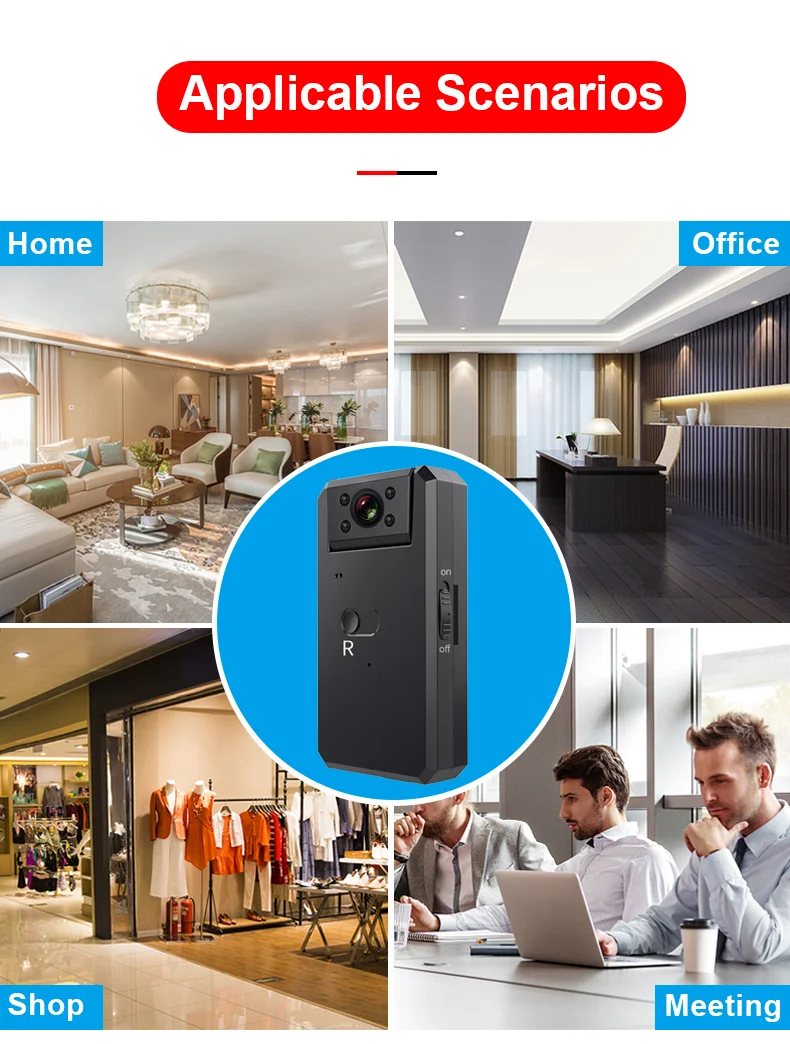 What You Get
SKU: 44323 Categories: Daily Deal, Gadgets Tags: a9 mini wifi hd 1080p wireless ip camera manual, Best Mini Spy Camera In 2021, mini hd 1080p wireless wifi ip camera, mini hd 1080p wireless wifi ip spy security camera