2021 Upgrade – Wrist Blood Pressure Monitor, Voice Broadcast Function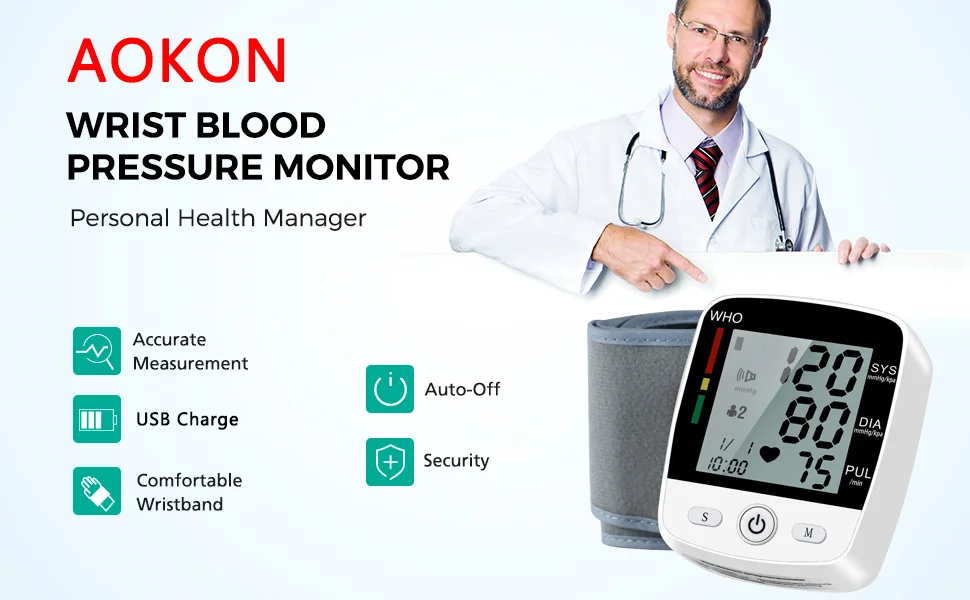 Your professional family doctor,Take Full Control Of Your Blood Pressure & Make Sure You Always Thrive In Health!
Why Need Wrist Blood Pressure Monitor?
Some people feel tense when they see a doctor, their blood pressure is higher than usual. Self-measured can help doctor to diagnose. And you can understand the state of illness and prevent the risks.
Your professional family doctor, AOKON is devoted to healthcare with the best-quality product and comfortable services, protecting your health and making your life simple and elegant.
This advanced blood pressure monitor is designed to make your life easier through its state-of-the-art technology while giving you the best blood pressure monitoring assistance that you need.
Blood Pressure For Home Use
Monitor blood pressure daily, pay attention to blood pressure changes, prevent various blood pressure problems.
With advanced technology and professional manufacturers, the blood pressure monitor of high performance offers accuracy, reliability, and convenience to users.
It can provide measurement in both mmHg and kPa, and measure both blood pressure and heart rate with an added irregular heart indicator.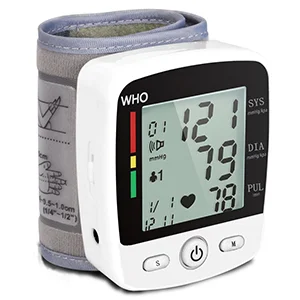 What makes this BP monitor so amazing?
Comfortable, the BP cuff is easy to wear and incredibly comfy.
High Quality, the BP monitor will last the test of time and won't break if dropped.
Fits All, regardless of how thick your wrist is, you can use this BP cuff.
Large Screen, so you don't need your reading glasses to see your blood pressure results.
Easy to Use, the monitor can give you the results within seconds; all you need to do is wrap it around your arm and press a button.
Recording Function, the blood pressure cuff records 2-users total 180 measurements so you can have a clear picture of your blood pressure and compare readings.
Intelligent Voice Function, the blood pressure monitor has voice assisted prompts can help you to assess blood pressure, what's more, it can broadcasting historical record results.
USB rechargeable, the BP monitor has a built-in 300Amh Li-ion batteries. 3 minutes automatically powered off to save electronic.
Product Specifications:
Pressure Accuracy: ±3mmHg

Pressure Range: 0 to 299mmHg

Pulse Accuracy: ±3%

Pulse Range: 40-180 beats per minute

Cuff Size: Standard, 5.3″ – 7.6″

Product Dimensions: 2.6″ x 3.1″ x 1.2″

Power Source: Built-in lithium battery, USB charging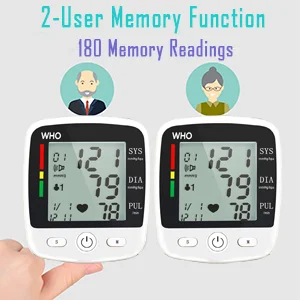 Double User Mode, 180 Memory Readings
Our bp cuff can store up 2-user total 180 readings in memory. This amazing level of storage gives you access to previous readings to monitor and assess your progress. It also comes in handy when paying your doctor a visit as you can show them the last 90 historical readings so your doctor has a good idea of your progress as well. Retrieve all your historical data by pressing the conveniently located memory button.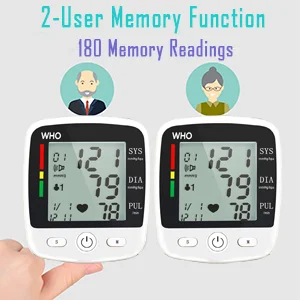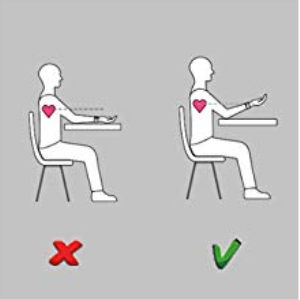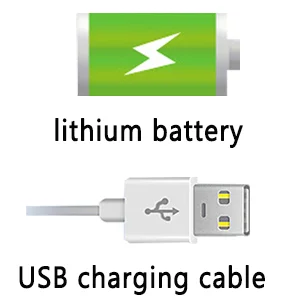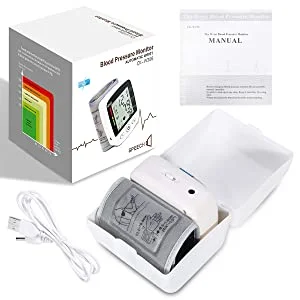 Best gifts:
Best gifes for families.
The best gift for the elderly and elders.
Lightweight and convenient, measure your blood pressure anytime, anywhere.
User-friendly design, sphygmomanometer for home use, give you a healthy life.
Product details
Package Dimensions : 

4.17 x 3.86 x 3.82 inches; 8.64 Ounces