2022 NEW Lumikyna Flat Wood Grinding Wheel
2022 NEW Lumikyna Flat Wood Grinding Wheel
[Cope with Different Occasions] The carbon steel grinder blades consists of hundreds of pointed teeth that remove remove residue or hard material quickly, which are more durable than hundreds of sandpaper pads, saving your energy and improving the efficiency of your work.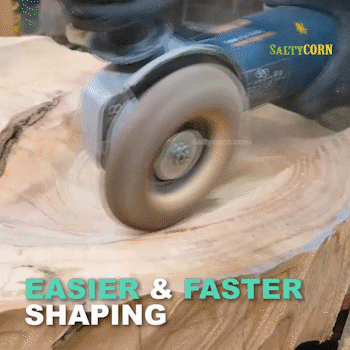 [Practical Tool Set] With rapid cutting and grinding speed, the wood grinding wheel is great for non-metallic materials, suitable for any wood, cutting everything from hardwood, plastic and other soft materials, without worrying about hard places such as wood bumps. Ideal for grinding, carving, and removing small tree stumps. Good wears resistance, can serve you for a long time.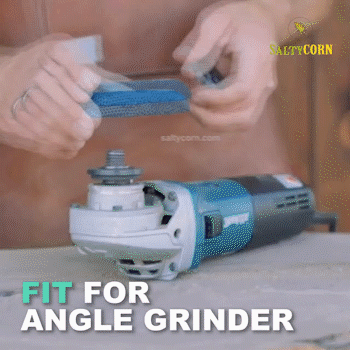 This grinder shaping disc is designed to mount on a standard electric angle grinder,suitable for rapid removal and shaping,especially for convex and concave areas.
Comfortable, effortless operation, allowing you to easily and quickly remove a variety of materials, save your time and effort,meet your various needs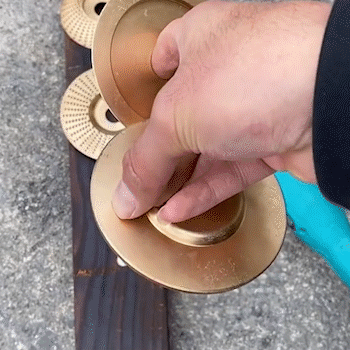 Wood grinder disc tungsten carbide coatings consist of hundreds of extremely sharps that rapidly remove stock and outlasts hundreds of sandpaper pads. Very resistant to loading,heat treatment gives you an outstanding wear-life