Astronaut USB Light
The Astronaut USB Light is the versatile master light you can explore.
Most importantly, this USB Light features energy saving, low power consumption and environmental protection. Use the Astronaut USB Light for laptops, orchestra pits, schools, dark clubs, etc. use for. You can use it as a stand.
Thanks to this mechanism, you can connect it to any USB port at any time and let the humble space explorer turn on the dim light! Most importantly, Astronaut USB Light works with most USB ports, including your PC, center point, or any USB port.
Thanks to the adaptability of the 12-inch rope, you can change the direction of the light as you wish. The light can also be physically switched on and off with the visor of the head protector.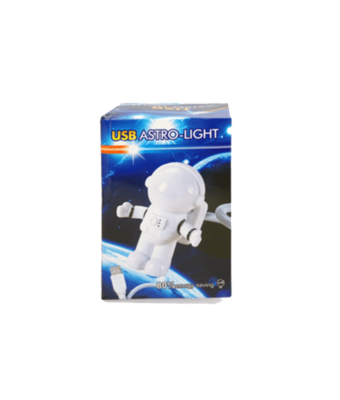 Material: ABS+PC
Input: DC 5V 500mA
Power: USB
Size: Approx. 5.5 x 2 x 1.7cm or 2.17″ x 0.79″ x 0.67″
Wire Length: Approx. 31cm/12.2″
Package Includes: 1 x Astronaut USB Light