Mr. Tea Infuser
This is Mr. Tea Infuser! Mr. While you relax a little more with Tea's jacuzzi, you can turn every tea time into a mini vacation.
Mr. The Tea Infuser is a small rubber doll made of tasteless and food-safe silicone rubber for brewing the perfect cup of tea.
Place the loose tea leaves inside the dark gray pants. Put the doll in a glass of hot water and roll the light gray, bendable arms around the frame. It is easy to use and made to fit any cup size.
It will be your funniest tea companion. Yes, Mr. Tea Infuser!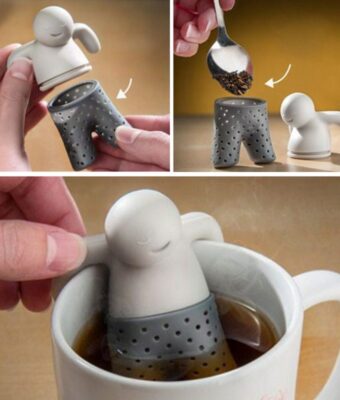 Material: silicon rubber (food-safe)
Color: Light gray
Package Includes: 1 x Mr. Tea Infuser