Baby Folding BathTub
Bath Time Anywhere Everywhere!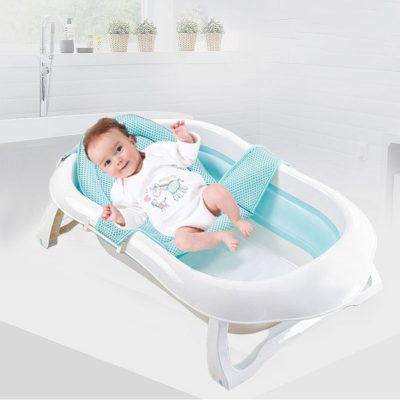 This amazing bathtub folds up and collapses down so you can store this wonder worker away or take it on the go and the best part is that its lightweight and easy to clean.. need I say more!?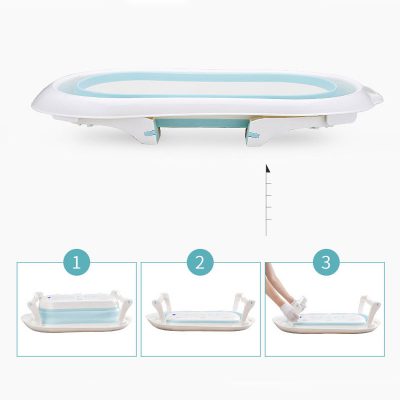 What a handy and convenient baby accessory to have for travel situations or space situations.. either way it's going to make bath time a heck of a lot easier, and less cluttered. You're welcome!
Baby Bath is the perfect tool for first time moms, as well as veteran moms.. if you've been around you know how taxing bath time can be.. take a load off by making everything run smooth as silk
Worried about cleaning? Don't be! It's got a drain plug for quick and complete water drainage and with its single piece design you won't have to worry about searching for missing parts. Yay!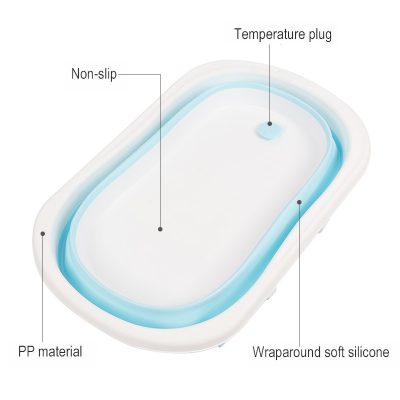 So if you're looking for a compact bathtub that will store away.. or you're just looking for a great gift idea, grab Baby Bath and take minimalism to an entirely new level!
Benefits
Collapses & Folds Away! – this thing actually collapses and then folds up so you can store it away in seconds.. WHAT!? That's right it's lightweight & folds so it's perfect for any time any where bathing
100% Waterproof & Durable! – this handy dandy bathtub is entirely waterproof so you don't have to worry about any leaks or spills on your floor.. folds up and tucks away lickity split!
Makes a Perfect Holiday Gift – this portable bathtub makes for such a thoughtful gift for a loved ones newborn! Every caring new parent should have one for their little package of joy!