Ruffler Foot
Create Uniform Pleats Perfectly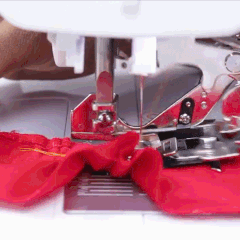 Ruffler foot makes perfectly sized pleats and stitches to hold them in place. All you do is run your fabric through the Ruffler once and all of your fabric is perfectly gathered and ready to attach. It works best with light to medium weight fabrics.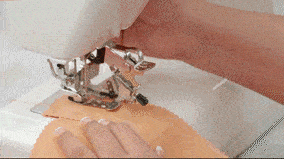 Variety settings
Contain 4 settings (Star, 12, 6, and 1). These represent how many stitches between each pleat or ruffle. The star gives you a straight stitch so that you don't have to remove the foot in the middle of a project just to sew a straight seam.
* = Straight running stitch as if you have no fancy foot attached
1 = Every stitch is a ruffle
6 = Every 6th stitch is a ruffle
12 = Every 12th stitch is a ruffle.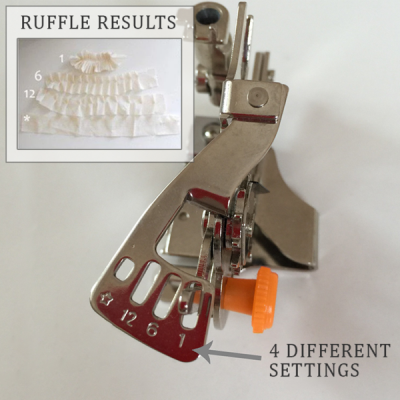 Different pleats adjustment
The knob changes how deep the pleat or ruffle is. For smaller pleats, tighten it. For larger pleats, loosen it. You can also adjust the pleats by varying the stitch length on your sewing machine.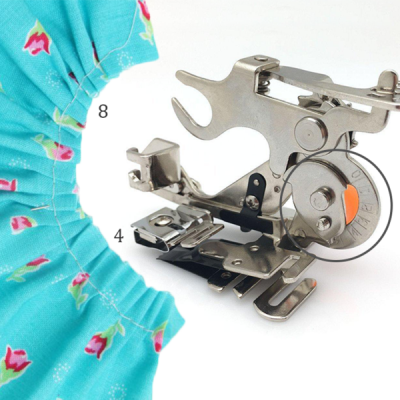 Various design
Use them as a fashion accent on blouses and dresses, as border for sheer curtains, or as a flounce for bedspreads, skirts, etc.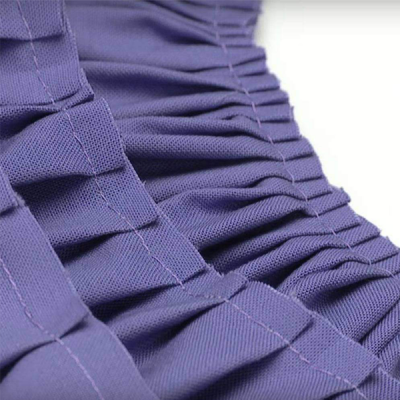 Compatible with low-shank sew machines
Including SINGER M1, M2, M3, and M4 Series and SINGER C1, C2, C3, and C4 Series. For use with low-shank sewing machines, including brands Babylock, Bernina, Brother, Elna, Euro-Pro, Husqvarna Viking, Janome, Juki, Kenmore, Necchi, New Home, Pfaff, Simplicity, White.