BakeMaster One-Stroke Brush Set
BakeMaster One-Stroke Brush Set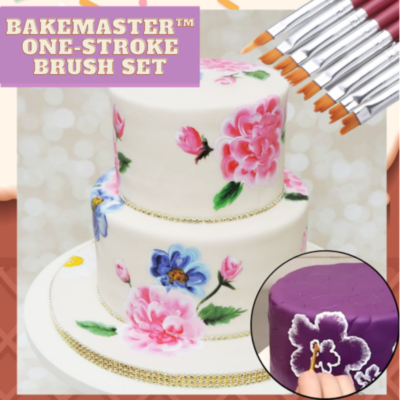 Easily Decorate Bakes with One-Stroke Technique With BakeMaster One-Stroke Brush Set
BakeMaster One-Stroke Brush Set
The Beginner-Friendly Brush to create eye-catching bakes. Easy strokes to make flower masterpieces come to life!
Various Brush Tips 8PCS
Includes 8 brushes with different tips. Experiment with these brushes to achieve different petal designs and effects. Perfect for creating checkered, waves, bowknot, fishtail, striped patterns, and many more on your bakes!
Suitable for ANY Bakers
Specifically designed for ALL bakers, especially for beginners decorating cakes and cookies!

HIGH-QUALITY Material
The durable brush is made of nylon hair that doesn't fall off easily. Non-slip grip for precision! The ergonomic handle is comfortable for long hours of decorating bakes.
Get Bake Master One-Stroke Brush Set to Decorate Bakes Like a Pro Today! Get One Now!
---
PRODUCT SPECIFICATIONS
Material: nylon brush
Available Color: Red/Pink/Black/White
Package Inclusion: 1set Bake Master One-Stroke Brush Set (8pcs)