Car Back Seat Rear Mirror
Small Rearview Mirror Big Visual Area.
Car Baby Mirror Interior Rearview Mirror Blind Spot Backseat Rear Seat Mirror 270-degree Adjustable Lens.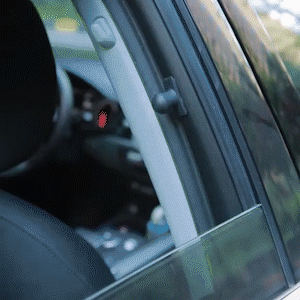 MULTI-FUNCTION
Multi-function, blind-spot checking for a rear-seat passenger to avoid the coming car, motorcycle, bicycle, passerby, assist the driver to look at backseat kids, used as baby car mirror/rearview mirror/make-up mirror.
EASY INSTALLATION AND USE
It's universal which can be installed in all vehicles and it can be mount wherever you want, it comes with adhesive, pressure-sensitive tape & magnetic adjustable Blind Spot, make installation done within seconds.
EXTRA WIDE CRYSTAL CLEAR REFLECTION AND 360 DEGREE ADJUSTABLE
Full 360 degrees rotation easily pivot to your desired viewing angle, designed to help parents easy to observe their child's move and emotion during driving, without having to turn your head. Allows you to keep your lovely baby insight, shatterproof ensure the baby's security.
HIGH-QUALITY MATERIAL
The material of quality silicone + acrylic clear lens + magnetic socket, safety baby mirror for car, small mirror but large reflection and clearest view, effectively reduce the traffic accidents and Check Newborn Safety in the backseat.