Creative Peeled Cleaning Gloves
Clean and peel fruit and vegetables in one go!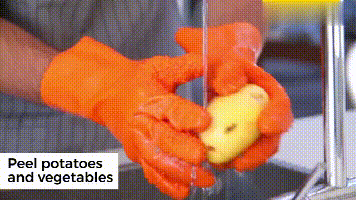 Unique Friction: The surface is full of unique friction granule, the skin is convenient and quick, and the gloves are more effective than the ordinary ones.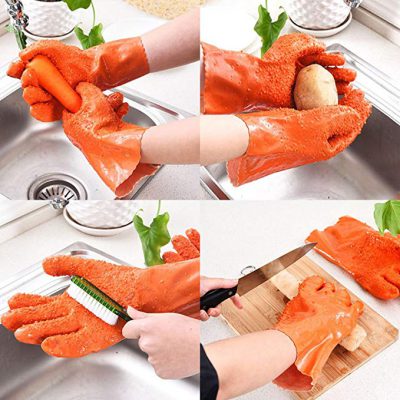 All-In-One Multipurpose Silicone Gloves: It is widely used not only to remove vegetable skin, wash potatoes, taro and other fruits . But also to remove fish scales.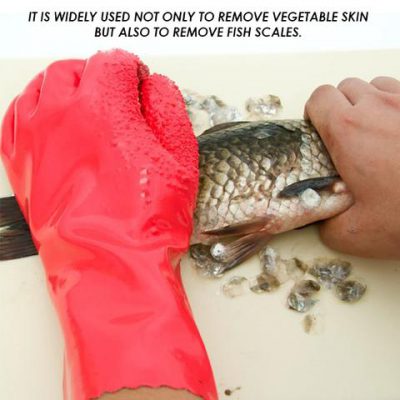 Durable & Comfortable: Original magic silicon gloves will not change their shape or size or durability. Dishing gloves resistant to heat, oil, water, and stain!
Easy To Disinfect: Just drop the scrubbing gloves for dishes in boiling water/microwave for 2 min / use the dishwasher!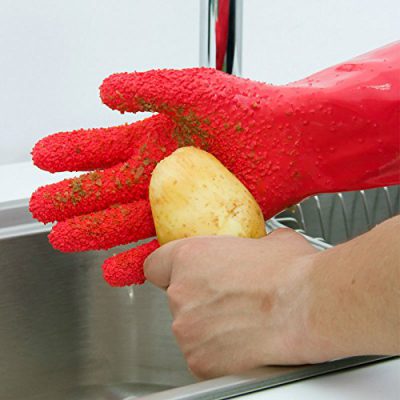 Protect Your Hands: Waterproof, save your time and energy, protects your hands against water and dirt.