Coffee Powder Tamper
Make a better coffee with our Coffee Power Tamper!
The Coffee Powder Tamper uses 5 fine needles where the barista sits in the moving filter to blend the coffee, helping to distribute the coffee powder evenly in the moving filter to promote a more even extraction and better espresso.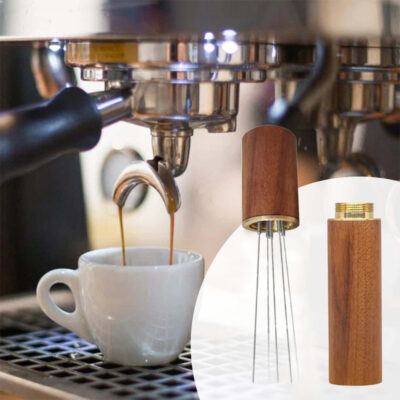 It is a great gift for owners of many brands of espresso machines, this tool will transform the consistency of the espresso from any machine.
Material: Wooden + Stainless Steel
Size: 86x18mm
Weight: 25g
Color: Darker, Light
Package Included: 1 x Coffee Powder Tamper