Cordless Robotic Pool Cleaner
Cordless Robotic Pool Cleaner
Product Description

State-of-the-art cordless robotic pool cleaner provides smart, easy and hassle-free pool cleaning solution that help people everywhere reclaim summer and enjoy the pool.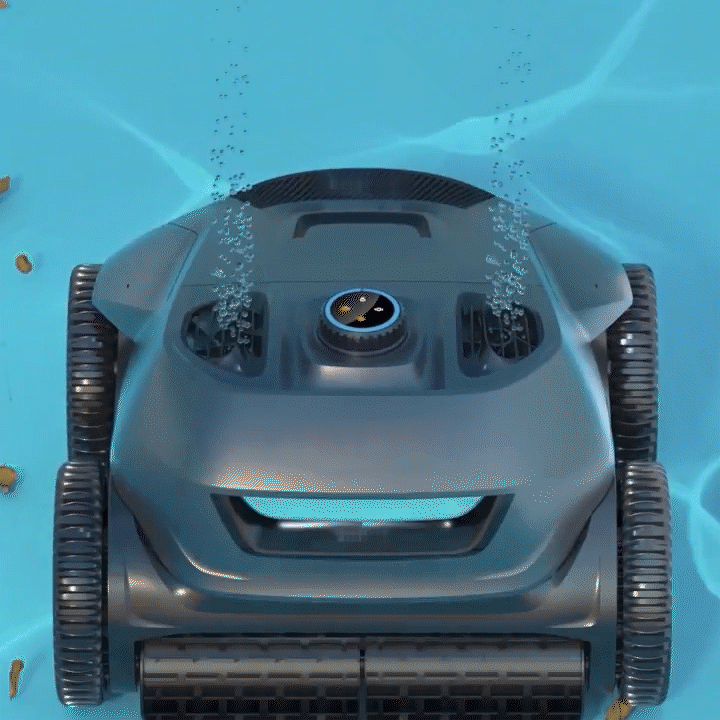 Strongest Pool Cleaner
The powerful quad-motor system utilizes up to 200W of power to filter 130 gallons of your pool's water per minute allowing it to collect and trap more debris from leaves to dirt, to pebbles and sticks, and more.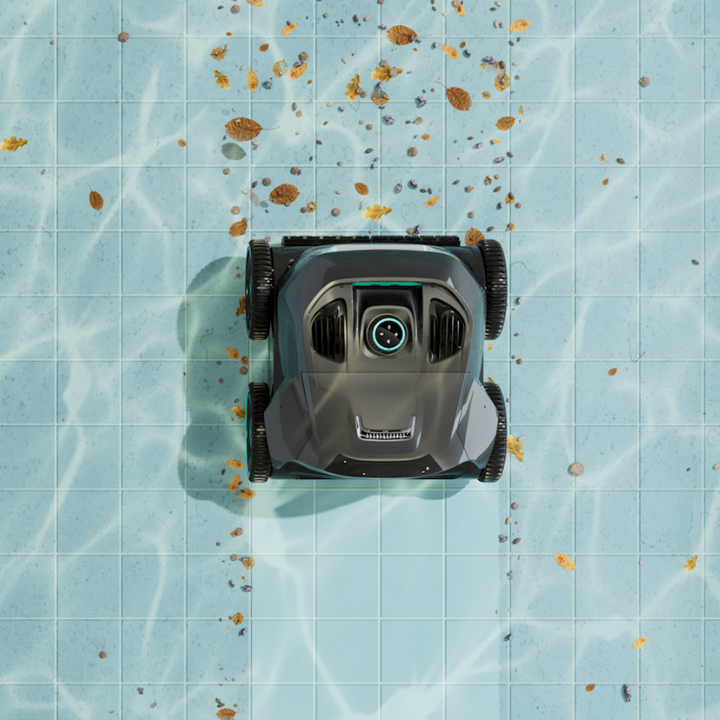 Superior Scrubbing
With advanced navigation technology, it cleans your entire pool, climbing your pool wall effortlessly and scrubing the waterline effectively. Powerful filtration leaves nowhere for dirt and debris to hide.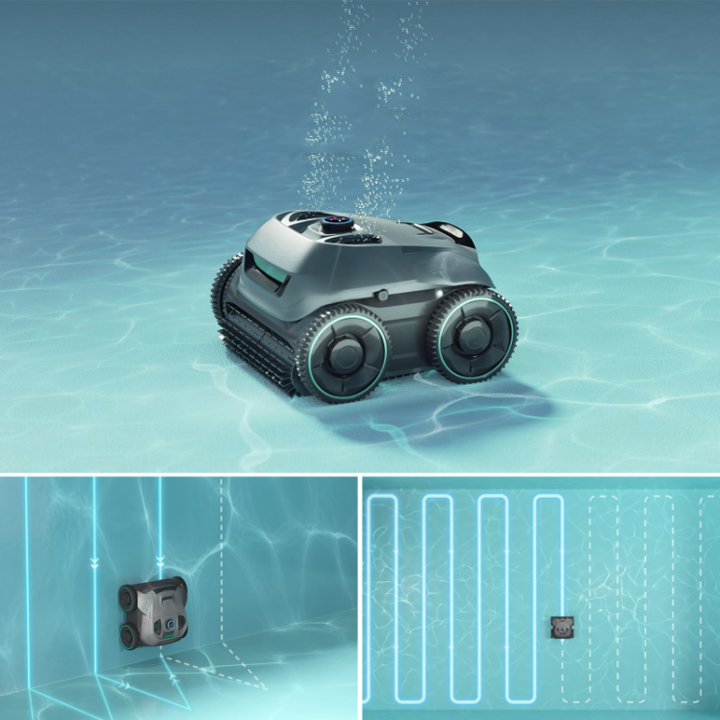 Quad-Motor System
Uniquely designed to feature dual suction and waterrelease systems to increase power, performance, and cleaning capabilities. This pool cleaner will efficiently clean pools up to 3200 sq.ft./30onmi.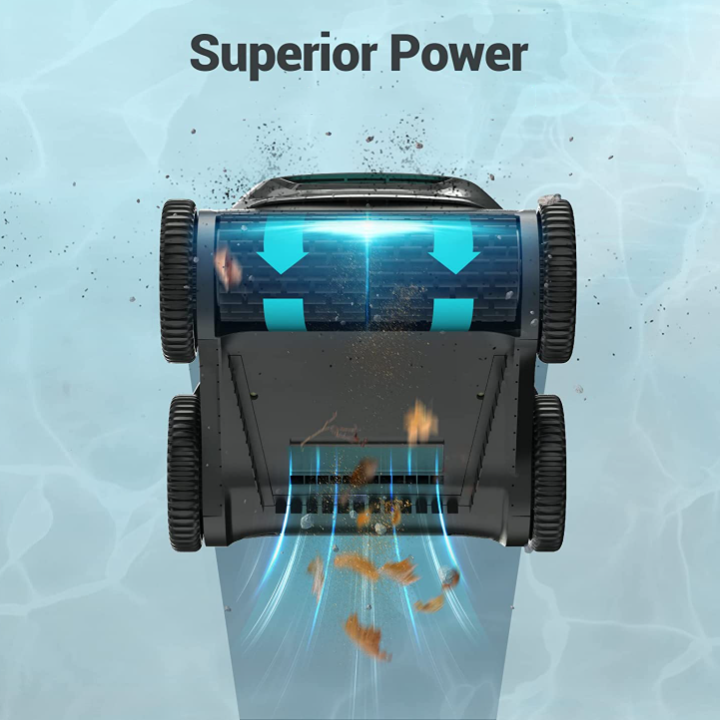 10X More Cleaning & Energy Efficient
More pool coverage, less energy. The built-in 9000mAh battery is capable of cleaning up to 180 minutes. Simply drop the pool vacuum in the pool and take back your free time while it handles the cleaning.
3 Cleaning Modes
Auto mode (floor + wall), floor only and wall only cleaning modes allow users to clean to their needs. The water release port clears the water from your device in seconds when you lift the machine up.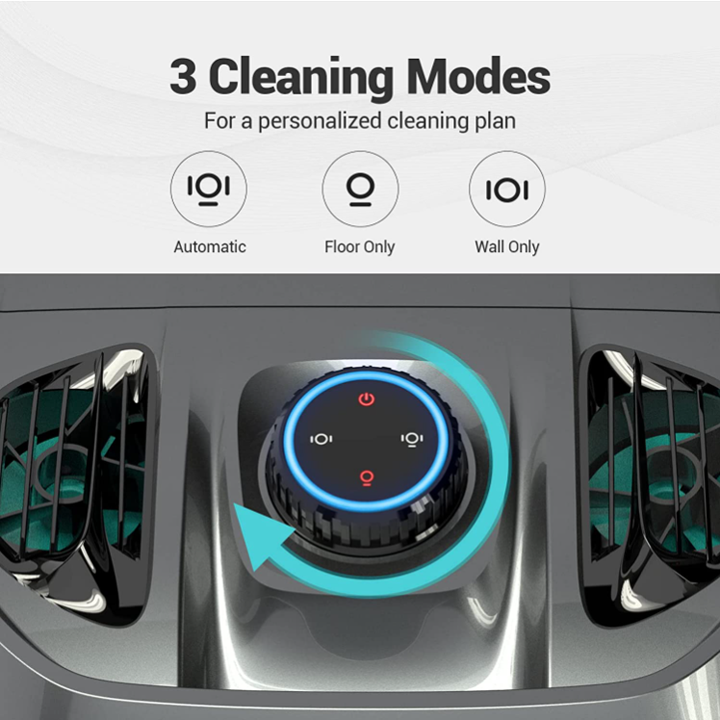 One-Switch Usage
One-click activation allows the user to return you to the pristine clean pool with just one click. The pool cleaner automatically parks near the pool wall after completing a cleaning cycle or when the battery is low.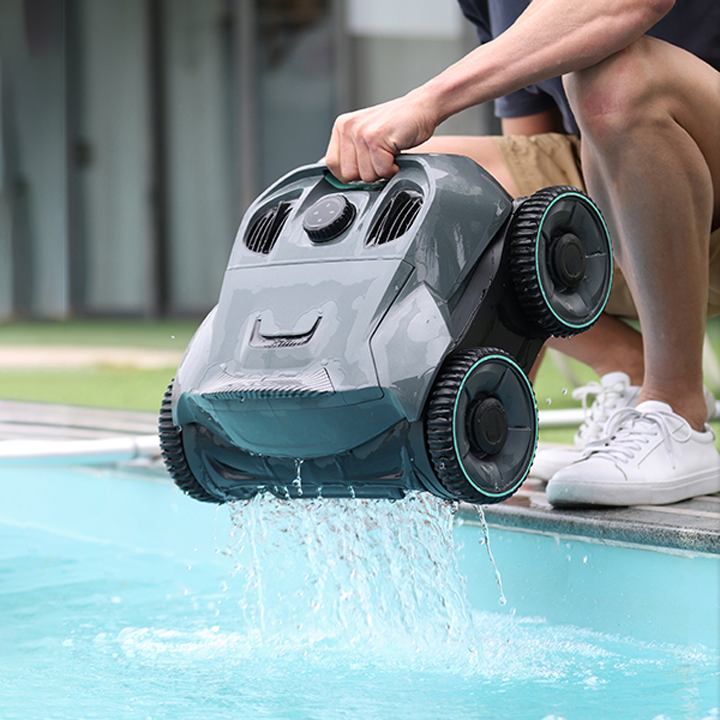 Specifications
Color: Gray
Style: Robotic Pool Cleaner
Feature Type: Cordless
Charging Time: 1.5 hours
Battery Life: 180 Minutes
Battery: 9000mAh
Total Weight: 20.9 lbs (9.5kg)
Motor Power: 70W (peak 200W)
Suction: 130GPM(492LPM)
Suction Port Width: 18cm
Cleaning Area: 300?br/>Cleaning Scene: Flat Floor/ Wall/ Water Line