Creative Snowball Pattern Maker
Creative Snowball Pattern Maker
In winter, the snow is a crazy place for children, and the snowball maker will make them happier!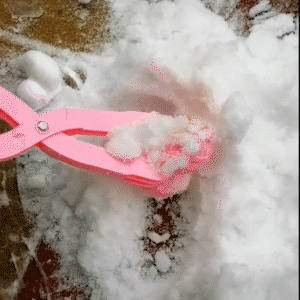 Quickly make all kinds of snowball patterns: snowman, duck, heart, football. Is a very meaningful event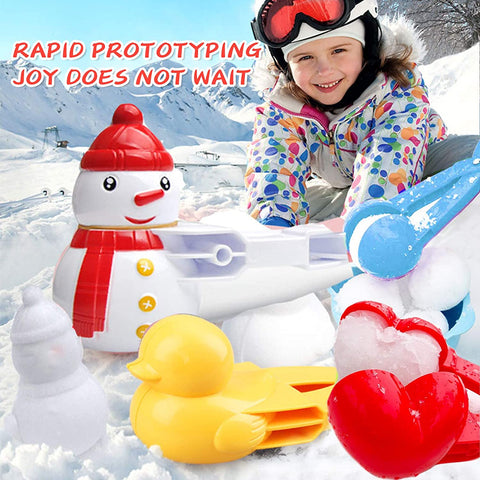 ☃[Love Heart Play Snow Toys is the Perfect Gift]:Makes perfectly Heart shaped snowball about one second.Just Scoop!Shape! & Throw! The process like making ice cream balls, easy and fun. The best gifts for children such as Christmas and birthday gifts.

☃[Durable & Comfortable Handle]:It made of high-quality plastic which is safe for children. The handle is comfortable to grab, you can use it to make sand balls & snowballs.

☃[Prepare for Snowball Fighting]:Our the thicken design snowball makers can save you time and help you make perfect Heart snowballs quickly and easily. No need to use your hands directly. Protect your hands from snow.

☃[Creative Toy Invention]:Snowball maker will not only meet the child's curiosity and expectation but also improve their ability to adapt to seasonal changes and benefit the development of their muscles at the same time.

☃[Cute Heart Design]:Heart Snowball Maker is Designed with a very cute cartoon heart shape. It is a great toy for children to enjoy their wonderful childhood. Wear-resisting, no peculiar smell, and no burr.
PACKAGE INCLUDE:
1  x Creative Snowball Pattern Maker