Dad Shirt | Fern
Lalabu Dad Shirt is the first babywear shirt designed specifically for dads. Our Dad Shirt allows you to easily transition into baby clothing. Dads can enjoy their newborns and take them on adventures from the very beginning.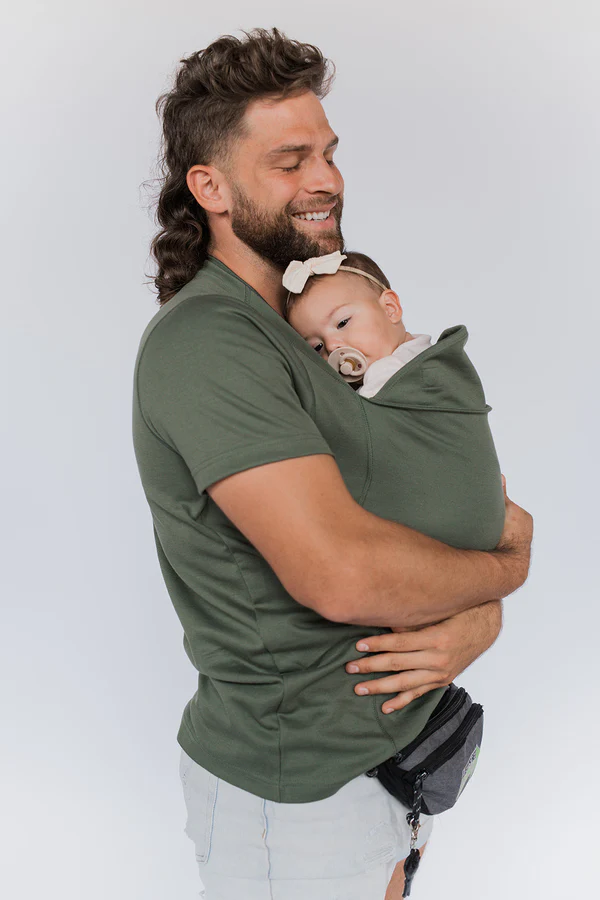 No complicated wrapping or twisting here, just place your sweet baby in the front pouch and give yourself incredible, hands-free support. The support head can be fixed by sewing with magnets when not in use.
The pouch securely holds your newborn baby up to 15 lbs for the first 3 to 5 months. Ideal for babies aged 4 months to 2 years.
Package Includes: 1 x Dad Shirt | Fern