Double Sided Wrench
Double Sided Wrench
The Only Wrench You'll Need
This is the handyman's best friend, it replaces a whole toolbox's worth of wrenches by giving you a universal one size fit's all screwing action for nuts and bolts!
The gripping tip lets you loosen and tighten screws easily, regardless of their shape or size!
It works seamlessly with most screw sizes and guarantees you a lifetime of easy-wrenching!
Anytime you are faced with a DIY problem it can take care of the hard-to-reach bolts and nuts so you can work without needing to carry a toolbox everywhere with you!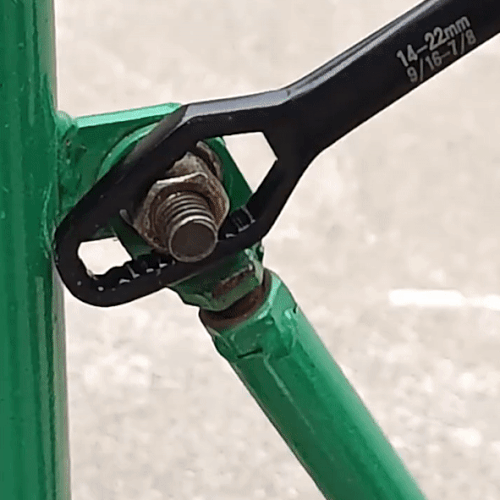 Features:
Wrenching made easy- Leave the heavy toolbox at home, make easy work of the tight nuts and bolts using only one wrench!
Reach the impossible- Extend your reach like never before, easily screw the hidden nuts using the extended body!
Stronger than steel- Made from reinforced steel and polished with chrome, it guarantees a lifetime of easy wrenching!
This is the ultimate choice- Tightening and loosening screws of all shapes and sizes is no longer a hassle when you need only one wrench to do the job!