Finger Gripper Strength Trainer
Improve Your Grip Strength — So You Can Take Life by the Horns!
The Finger Gripper Strength Trainer is designed mainly for rehabilitation and exercise of fingers and overall hand with different tension levels of finger bands. The more the fingers are spread out, the stronger the silicone tensions applied. It can be used for both right and left hand by simply interchanging the product.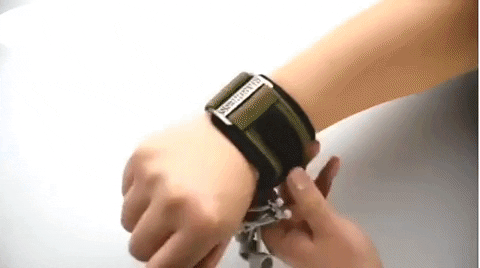 【ERGONOMIC DESIGN】:  The perfect design of our finger and hand extensor exerciser leads you to the maximum motions of range in exercising. Velcro-type adjustment can be worn by anyone with a comfortable fit, regardless of wrist circumference. It is also made of silicon with great elasticity and high-grade neoprene and strap make the product perfect for anyone!
【FINGER WORKING OUT】: Finger working out is a rehabilitation sport that trains fingers to separate and stretch, keeping hands in normal posture. With our Hand trainer with resistance bands, you can exercise fingers, wrist strength.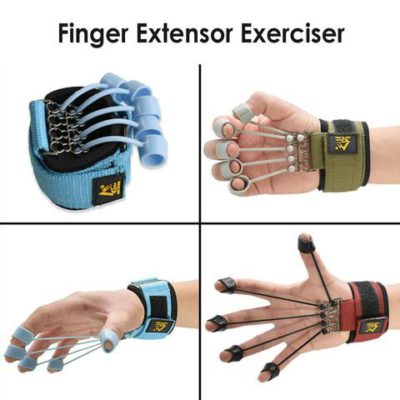 【FOR REHABILITATION】: Our Hand-grip workout equipment is designed to increase the strength of the fingers, wrists, and forearms. Exercise each finger trainer individually or the entire hand-arm strengthening. It isolates and exercises each finger individually for strength, dexterity, and endurance.

【CORRECT MUSCLE PROBLEM】: This Hand Grip Exerciser is meant to correct muscle problems and increase blood flow to the affected area. It helps people with arthritis reduce hand pain and stiffness while also improving finger function and movement for better finger mobility.
【PROFESSIONALS RECOMMENDED】: Hand Yoga is being used by many international professionals in various fields such as musicians, physical therapists, doctors, and technicians for their healthy hands and finger.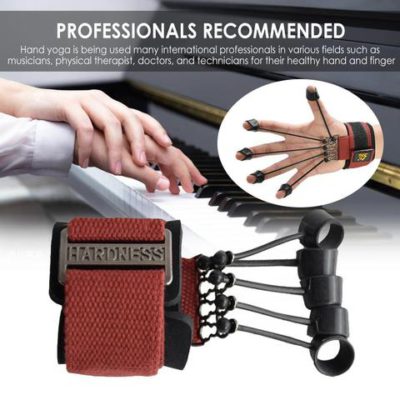 【COST EFFECTIVE】: Do not have to buy another item for your hand training. You can use it for your right and left-hand training both in a simple way at any place. Three tension options: 20 lbs, 40 lbs, 60 lbs. The different colors of this product correspond to different strengths. You can choose the correct training device according to your needs.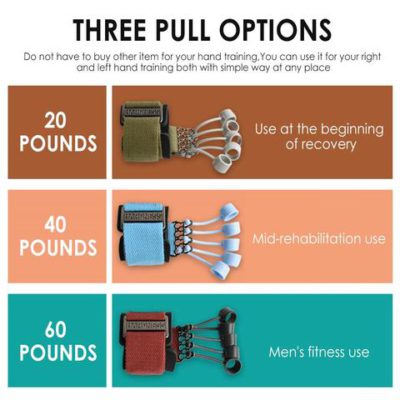 WHO NEEDS FINGER GRIPPER STRENGTH TRAINER?
Physical/rehabilitation therapist.
Doctors, technicians, etc. who need elaborate manual labor.
Professional Athletes
A musician like a pianist, violinist, etc.
Occupations that frequently use computer keyboards such as office workers.
Anyone who does a lot of work with their hands
HOW TO USE
What's Included
1 Pc of Finger Gripper Strength Trainer
Condition
100% Brand New & High Quality
Material
Silicone, Alloy, and Cloth