Hand-Drawn Multifunctional Garlic Food Chopper
Save your time in the kitchen with Multifunctional Garlic Food Chopper!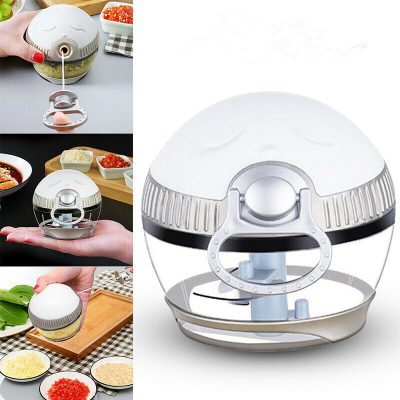 Multifunctional Food Chopper: The kitchen essential handles large jobs despite its tiny size. Use for garlic, tomato, onion, pepper, carrot, boneless meat, avocado & more.
Easy to Use and Clean: Just place the ingredients to the container, twist and lock the lid, and then pull the rope. Manual operation allows you to achieve the consistency you want. Clean up is easy, simply rinse with water after use and drip dry.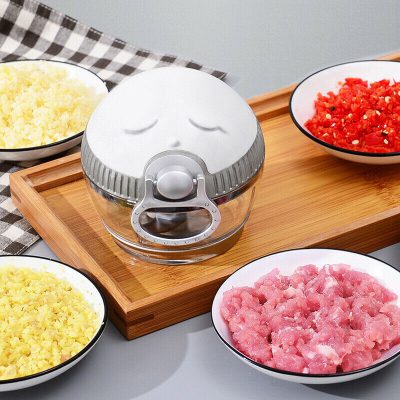 Stainless steel cutters, fast cutting and stronger.
Cute appearance, thick transparent container.
Capacity is about 160ml, enough for grinding of garlic, ginger, pepper, peanut, food supplements, etc.