Rotatable High-Pressure Water Saving Shower
Rotatable High-Pressure Water Saving Shower
UPGRADE YOUR SHOWER EXPERIENCE!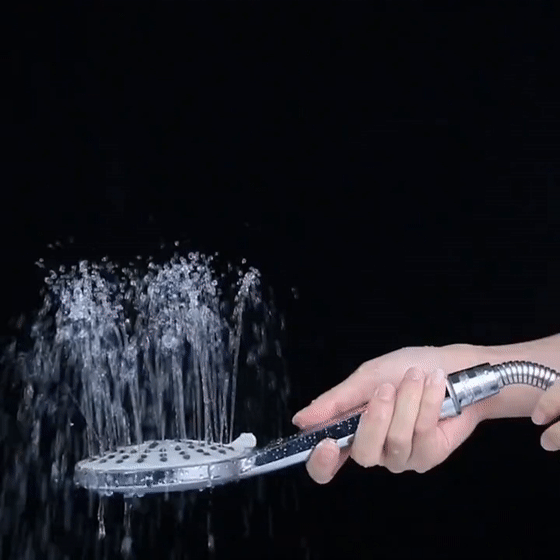 Our shower head allows you to have a spa-like experience in the comfort of your own home. It's ideal for you who work for a day, and a few minutes of bathing can relax a tired body.
HIGH-PRESSURE DESIGN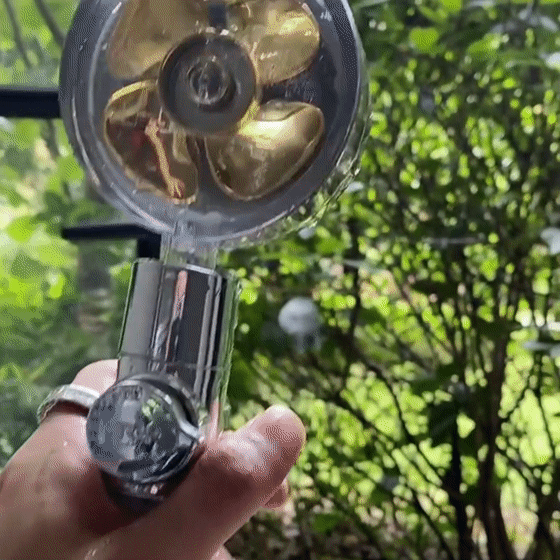 Our Shower head makes water flow generates a pressurized flow through the rotating wheel, It can generate up to 200% higher water pressure,increasing the speed of the water flow, thereby increasing the water pressure.
WATER-SAVING DESIGN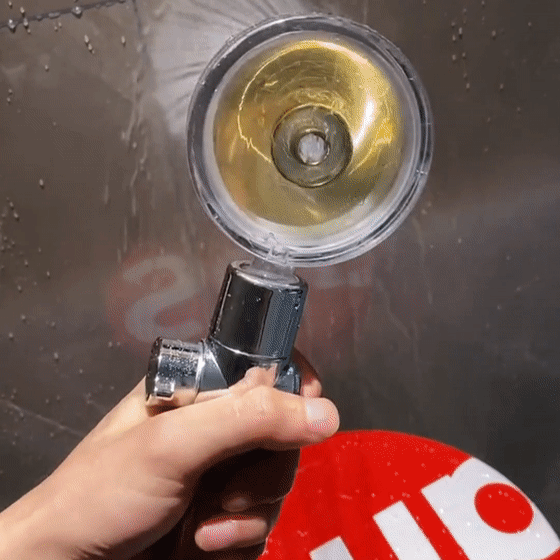 Our Shower head uses micro nozzle technology makes the outlet holes smaller and denser, increasing the speed of the water flow, At the same time Up to 40% water saving than ordinary shower heads.
PP COTTON FILTER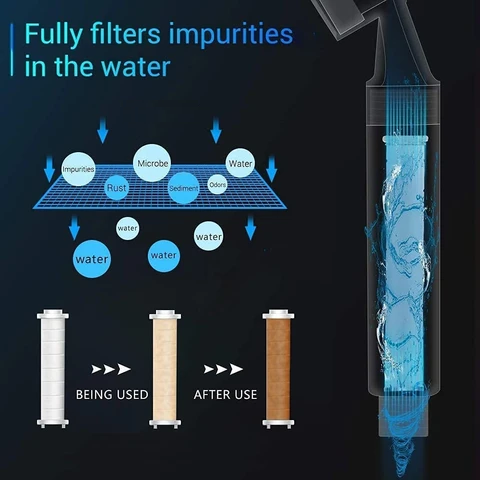 Our PP cotton filter significantly reduce chlorine and fluoride, toxins, heavy metals, bacteria, pesticides, rust and odors in the shower water, enhance water purification and maintain water pH balance. 
THE HIDDEN IMPACTS OF CHLORINE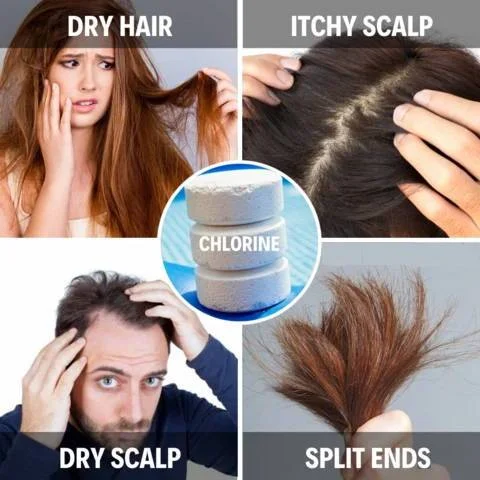 Chlorine sucks the natural oils from your hair and skin, leaving them dry, rough, and damaged. Chlorine can also cause chemical reactions in your hair, changing the natural color of your hair, weakening each hair strand, and causing split ends.
360° ROTATION FREE SPIN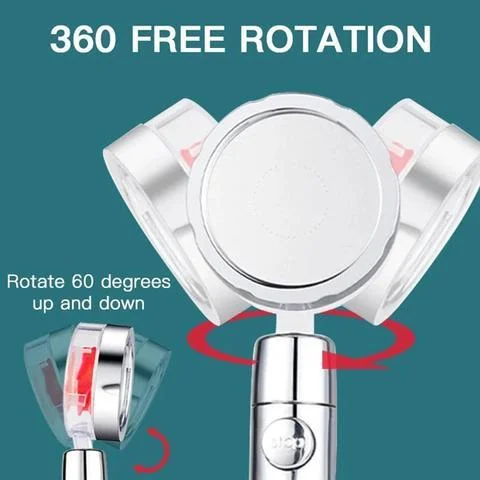 The power shower head can rotate 360° and swing up/down. This allows you to adjust it flexibly and take a shower without having to hold the shower head in your hand.
EASY & QUICK INSTALLATION
Installing the power shower head is as quick and easy as any other shower heads. Everything you need is in the package.

| | |
| --- | --- |
| Material | 304 Stainless Steel + Polyethylene (PE) |
| Size | 3.6 x 10.7 inches (9 x 27 cm) |
| Packaging includes | 1x Power Shower Head + 1x Filter |