Magic Growing Tree
The colorful magic growing tree is the most creative gift you can get for kids 3 and up!
It's a simple two-part cardboard fir tree placed in the container of the liquid provided. What's more, within hours the colorful flowers begin to appear and grow to form something stunning and attractive that, if preserved and sensibly placed, will last almost forever.
The paper tree will begin to germinate in 30 minutes, begin to bloom in an hour, and be in full bloom in 24 hours. This is very interesting!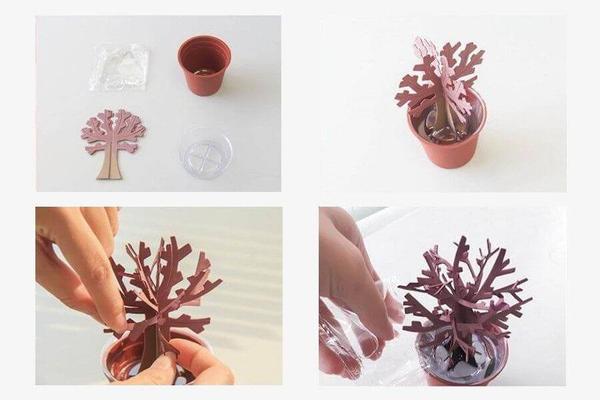 Package Includes: 1 x MagicGrowing Tree